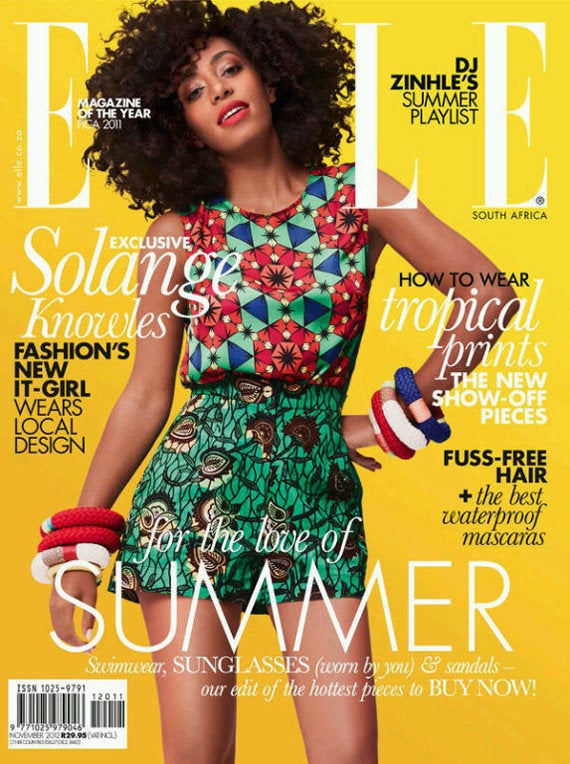 The "Losing You" singer is captured on the November 2012 cover sporting bold colors and eye-catching prints, a combination that she iss known (and loved) for. The bright yellow background and Solange's enviable curly hair add to the cover's overall awesomeness--don't you agree?
Solange told us during New York Fashion Week last month that the shoot would feature outfits created by South African fashion designers, and she didn't disappoint. For the cover image, which was shot by Justin Polkey and styled by ELLE fashion editor Asanda Sizani, Solange is wearing a sleeveless satin top by Tart, high-waisted shorts by Loin Cloth & Ashes and two wrists full of extra large rope bracelets by Pichulik.
The issue's headline deems Solange "Fashion's New It-Girl," a title we fully endorse. In addition, a behind-the-scenes blog post about the day of the shoot that further details ELLE's admiration for the star.
The glossy's fashion staff describes the 26-year-old as "warm, open and friendly," with a "sunny personality" as bright as the yellow cover. Sarah Koopman wrote the feature for the issue and called interviewing Solange an "incredible experience."
"We sat in her penthouse at 15 on Orange on the Thursday night and chatted while she had her nails done. It didn't feel like a formal interview at all, and we chatted our way through the points I wanted to cover," Koopman wrote. "The sense I got throughout the interview was that she is a real person; a young mom who is doing what she loves."
Check out Solange's ELLE South Africa issue below. It's definitely our favorite magazine cover this year! do you love it?
PHOTO: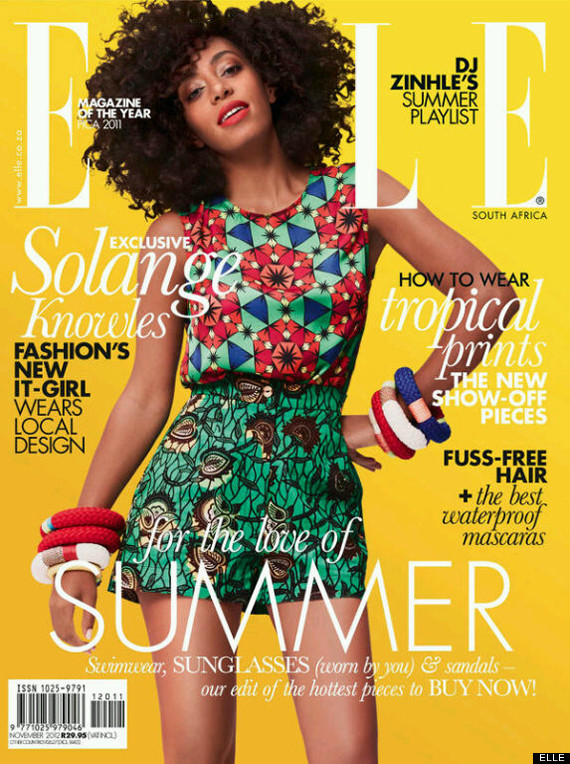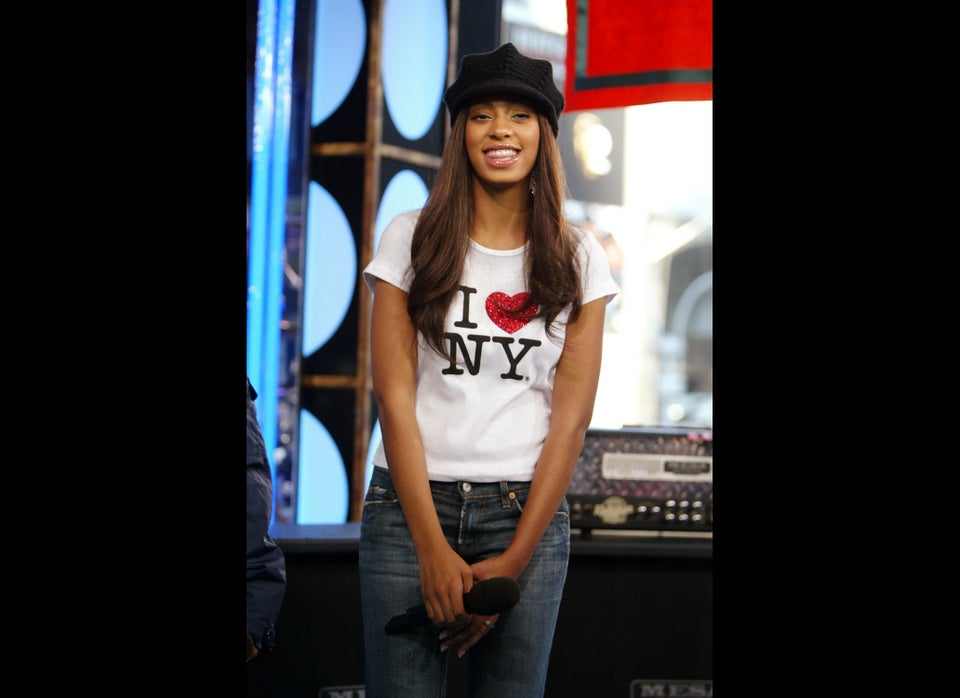 Solange Knowles' Style Evolution
Popular in the Community