Knowles, art director and creative consultant of Puma, is really showing off her creative chops this time around for the Saint Heron x Puma collection. The "Word To The Woman" campaign features captivating images of 14 successful women from different backgrounds who are kicking butt in their respective professions. From artists to a psychiatrist to a singer to a DJ to a clinical research coordinator, this is an accomplished group of women. Knowles also interviewed each woman -- the videos will be released later.
The two-part collection by Six02 and Knowles' music label Saint Heron definitely has us excited about the monochrome suede footwear. Who knew photos of sneakers could be so empowering?
Cleo Wade is a poet and artist.
Bee Walker is a New York City based photographer.
Celestine Maddy is the founder and creator of Wilder Magazine.
Dr. Jessica Clemons is a psychiatry resident at NYU Langone.
Empress Of is a singer, songwriter and producer.
Isodora is a singer and songwriter.
Kitty Cash is a DJ and producer.
Joeonna Bellorado-Samuels is director of the Jack Shainman Gallery.
Alice Lane is a makeup artist.
February James is an artist.
Mengly Germania Hernandez is a fashion stylist, textile artist and designer.
DJ Lindsey is a New York City DJ and producer.
Mekdes Sedkem is a clinical research coordinator.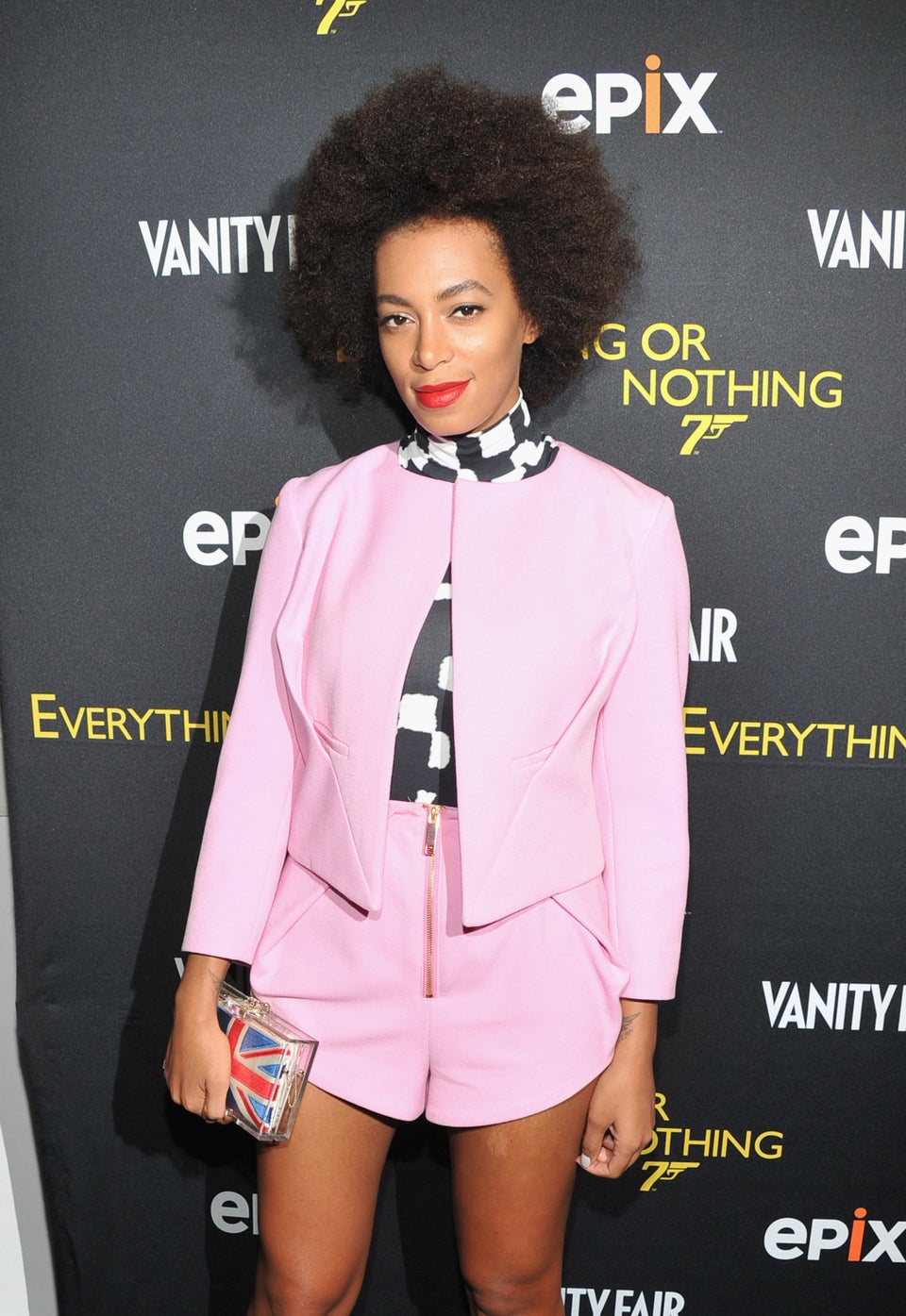 Tribute To Solange's Afro
Popular in the Community