Solange Knowles released her fourth album Friday. It's a beautiful statement about what it means to be black, while also acknowledging how the world makes it hard to celebrate life in a black body.
The 21 tracks on "A Seat At The Table" take listeners on a journey, navigating the world as a black person. The album takes dark turns with songs like "Mad" and has very few upbeat moments with the exception of "Junie." But perhaps, the most stand-out track is "F.U.B.U." with its exclusionary lyrics that proclaims "this shit is for us." And, once and for all, in "Don't Touch My Hair" she breaks down why it's not OK to touch a black person's hair.
Knowles wants you to know that her pro-black message is "surely not new."
In a conversation between Knowles, her mother Tina Lawson, and writer Judnick Mayard for an interview published Friday on her Saint Heron site, Knowles said the album was something she felt destined to write thanks to her "very pro-black" upbringing by both her mom and dad, Matthew Knowles (heard in tracks: "Interlude: Dad Was Mad" and "Interlude: Tina Taught Me").
"Growing up with you and dad nurtured me to speak out and be outraged with inequality for not just black people, but inequality surrounding all types of issues. I've always been very passionate about that," Knowles said when asked by her mother whether the violence and killings of black men and women by the police served as inspiration for the album.
"When I felt afraid or when I felt like this record would be so different from my last, I would see or hear another story of a young black person in America having their life taken away from them, having their freedom taken away. That would fuel me to go back and revisit and sometimes rewrite some of these songs to go a little further and not be afraid to have the conversation," she added.
While the conversation around "A Seat At The Table" has been about the timeliness of its message given the racial climate in the U.S., the subjects of these songs go beyond police brutality, tackling the black experience from many angles. Knowles addresses the difficulty of having to work in, have fun at or live in predominantly white spaces and reminds album listeners that black folks have to internalize these experiences in order to not be discounted as "angry."
"I ran into this girl, I said, 'I'm tired of explaining.' // Man, this shit is draining. // But I'm not really allowed to be mad," she sings in "Mad."
The album nails the truth about the microagressions black people often face on a daily basis. "Physically touching the hair is extremely problematic!" she said in the interview on her site.
The image of black women with all textures and types of hair lounging by the pool, wading into the water and diving into the pool is one of the most stunning moments in the video for "Don't Touch My Hair." (Perhaps, the women by the pool was a reminder that it was once a space where blacks weren't allowed.) Knowles created visuals (along with her husband and director Alan Ferguson) that dropped Sunday evening for that track and "Cranes In The Sky." The video for "Cranes In The Sky" captures her and women of all shades freely existing in various settings (a mountain, by the river, in a desert and more). There's something liberating about watching Knowles and these black women in these settings.
And let's not forget Master P's narrative ― his interludes help to weave the tracks together as he shares his life story ― which serves as an ode to the South, to New Orleans, and stresses the importance of black ownership.
The legendary rapper says in the final track, "Closing: The Chosen Ones":
"Now, come here as slaves, but we're going out as royalty, and able to show that we are truly the chosen ones."
Before You Go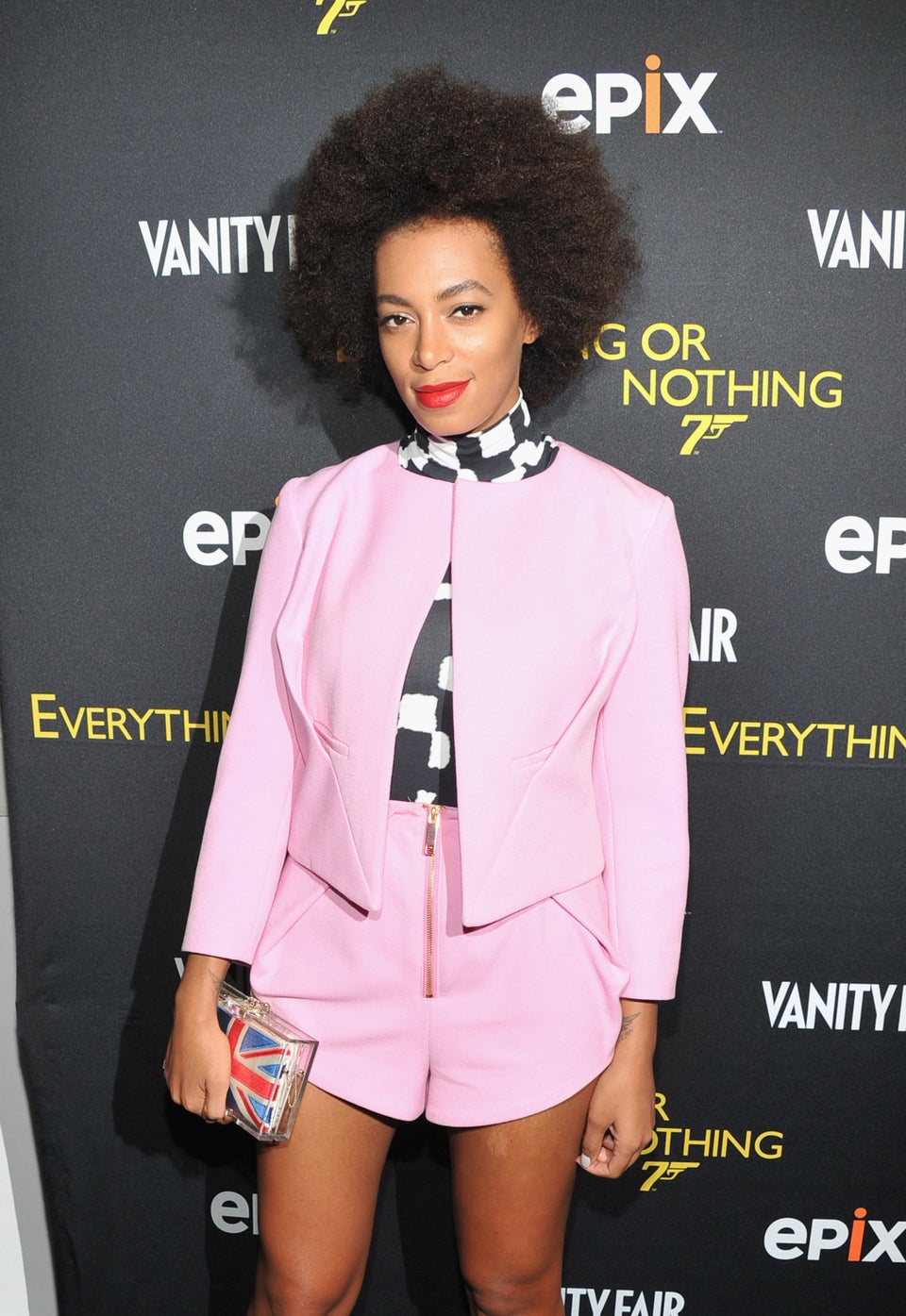 Tribute To Solange's Afro
Popular in the Community