SCROLL DOWN FOR ECLIPSE PATH AND TIMES IT CAN BE SEEN
An annular eclipse is when the moon covers up most of the sun except for the sun's outer fringe, leaving visible a ring of fire, or "annulus," which is Latin for ring.

A total eclipse, by contrast, blocks so much sunlight that the ground is cast in an eerie midday twilight — a far more breathtaking experience.
If you are going to attempt to view the "ring of fire," be sure to follow these safe viewing directions from The Exploratorium. Attempting to look at the sun with the naked eye or an optical device, like a telescope or binoculars, can result in permanent eye damage.
Finally, if you catch a glimpse of this fiery phenomenon, be sure to tweet your photos to @HuffPostScience with the hashtag #solareclipse. You can email us at science@huffingtonpost.com. We'll be collecting user photos from all over, and yours may be featured!
Path of annularity by Jay Anderson courtesy of the University of Manitoba.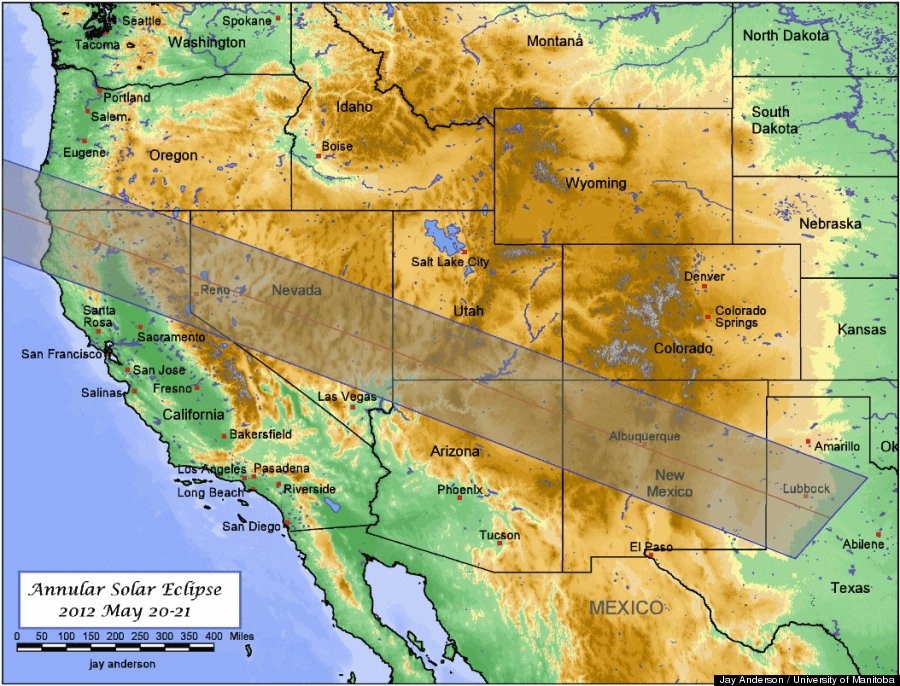 Click on a yellow pin to find out what time the eclipse will be viewable in that location.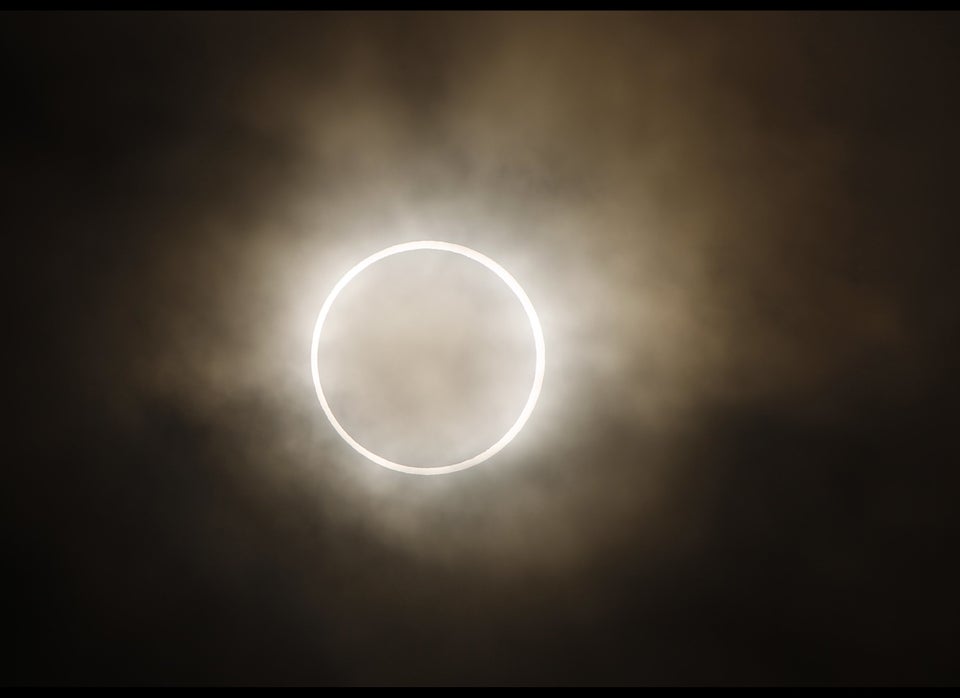 May 20, 2012 Annular Solar Eclipse
Popular in the Community