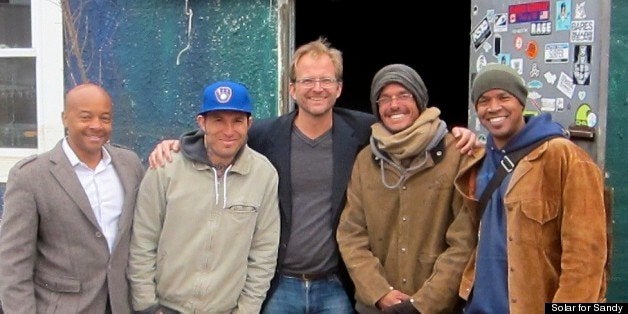 We have known for some time the growing threat that sea level rise and storm surge poses to our low lying coastal communities, including our energy infrastructure. Hurricane Sandy showed just how vulnerable New York and New Jersey are to the growing threat of climate change.
And as a result, we saw citizens of New York and New Jersey go without electricity for weeks when Hurricane Sandy hit six months ago.
What's the answer? Yes, we need to get about the business of reducing greenhouse gas emissions and fighting climate change.
And we need to urgently rebuild more resilient communities that are both part of solving global warming, while helping low lying coastal neighborhoods prepare for a future of rising sea levels.
One part of the solution: we need neighborhoods devastated by Hurricane Sandy to have community centers, schools, and other facilities powered by back up AND grid tied solar systems.
In a time of emergency, these robust solar systems will not only keep the lights on and charge mobile phones, but will provide critical services for seniors and others like refrigeration for medicine, and basic heating and cooling. In normal operations, they will help save hundreds to thousands of dollars every year on rising energy costs, money that can go back into the community.
Much as we did after Hurricane Katrina, Global Green is helping do just that, starting with our Solar for Sandy initiative to aid communities rebuild greener, more resilient neighborhoods. I am proud to announce that Global Green selected Rockaway Beach Surf Club in Far Rockaway as our first partner.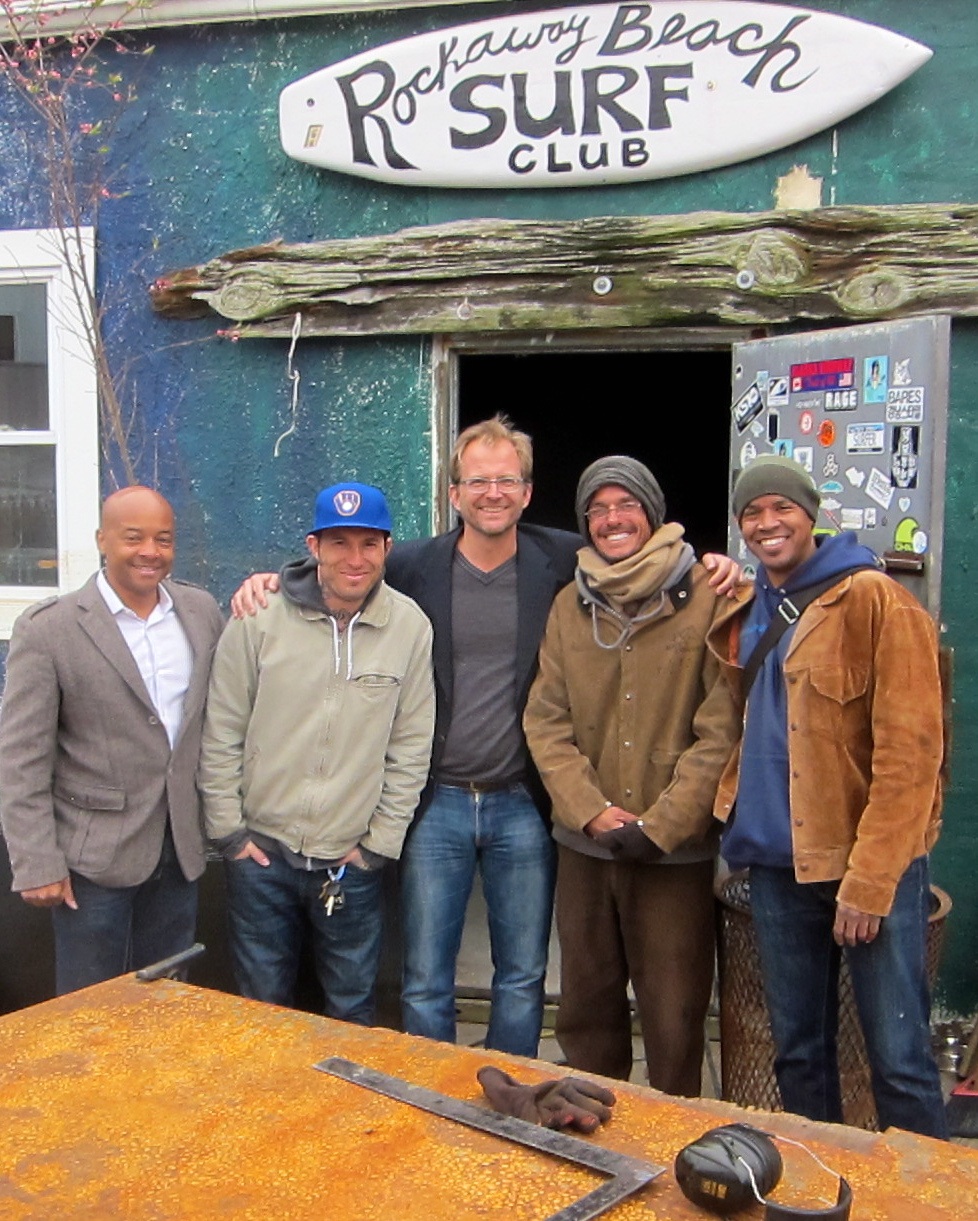 Widely noted as a nerve center for post-Sandy relief efforts in the Rockaways, the Surf Club along Beach 87th Street in Far Rockaway is being transformed into a stronger, more resilient community center. Thanks to the solar system Global Green will install, the Club will not only have lower energy bills every month, they will be able to have uninterrupted electricity in future times of emergency.
This inaugural solar installation project will be the first of up to five systems Global Green USA will install in NY and NJ to both provide ongoing savings in energy bills, and back up electricity. Additional equipment including batteries will provide electricity even when the electricity grid goes down, or gasoline for generators is not available.
Furthermore, the Solar for Sandy systems will not only help people in a time of crisis, they are a model for local, state, and federal decision-makers as rebuilding continues. As Global Green get these systems in place, we also intend to push for new financial tools to make grid tied, back up solar systems easier to finance and install.
Our first Solar for Sandy installation will be made possible through an in-kind donation from Suntech Power, one of the world's largest producers of solar panels. In addition, donations from individuals, companies and foundations are being raised for greener, more resilient rebuilding.
In six months, we hope to see back up, grid tied solar systems helping power neighborhoods across NY and NJ. And we hope to see politicians, planners, and policymakers make a resilient, renewable energy powered grid a priority in the rebuilding process.
Calling all HuffPost superfans!
Sign up for membership to become a founding member and help shape HuffPost's next chapter