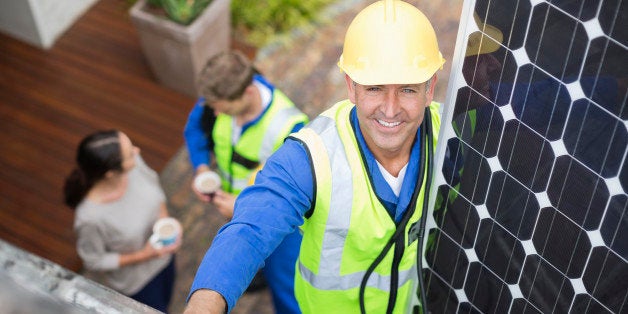 HONOLULU - If you feel a twinge of resentment each time you pay your electricity bill each month, imagine how you'd feel if you had to pay it twice monthly.
That is pretty much what William Walker does. He pays Hawaiian Electric Co. about $250 a month and he pays $300 monthly installments for the new solar panels on his roof in Ewa.
Usually people pay a sizable bill to HECO or they invest in solar. So why is Walker doing both?
The answer is that his new rooftop panels aren't generating any electricity so, while his solar payments were supposed to cancel out his normal electricity bill, he has to pay both. And since solar panels must be active for users to qualify for tax credits, he hasn't gotten any help from either the state or federal government.
Walker isn't alone — hundreds of Oahu customers have gotten burned in their transition to solar. They have gotten caught in limbo since September 6 when HECO changed the rules for connecting solar systems.
Customers and solar contractors are now being told to submit proposals for the installation of solar systems to HECO for review before they start the installation process.
HECO warns that so much solar power is passing through its circuits that the extra energy could cause power disruptions for others and possibly jeopardize the safety of some of its employees. When the utility reviews proposed solar systems, it decides whether the customer may have to pay for studies of its electrical grid, as well as costs associated with upgrades of the grid so that it can handle power that the solar customer generates.
Solar executives say the added costs per customer can reach into the thousands of dollars. And it's not clear that all individuals who are proposing solar systems will ultimately be allowed to proceed.
Walker signed a contract for solar panels in mid-August. He says that he didn't find out about HECO's rule change until early October, a couple of days after the solar system had been installed on his roof.
The utility says it can't give Walker — or other customers like him — any assurances about how long it might take before the power company connects his system, what the cost might be, or even whether it can be turned on at all. HECO has to review it.
The wait is worrying for Walker, in part because he doesn't know how long it will last. "We're going to have to watch our finances closely while we pay HECO and the loan off," Walker says.
The solar limbo fiasco, which is cutting into the sales of solar companies, was the subject of a hearing on Monday before four committees of the state Legislature. Lawmakers heard testimony from HECO representatives, as well as from the solar industry.
Scott Seu, an executive at HECO, told lawmakers that the utility will grandfather in 228 customers who had their solar system installed before the September 6 deadline, but hadn't yet submitted what's called a "net energy agreement" to the utility.
But solar executives estimate that there are hundreds of other customers who remain stuck like Walker.
Some spent money to upgrade their roofs and electricity meters in preparation for the installation of panels, prior to the September 6 deadline, and even paid non-refundable city permit fees that can run between $800 and $900, Leslie Cole-Brooks told lawmakers. Cole-Brooks is the executive director of the Hawaii Solar Energy Association, the major trade group for the solar industry.
After all that, such people may have to wait a long time and then shell out some unknown additional amount of money to HECO to get their systems hooked up.
Seu said that power company would work with the solar industry and with customers to try to address such issues. There are currently more than 1,000 solar systems that will require studies or upgrades to HECO's system, he added.
The utility plans to conduct studies on four model circuits to give customers a better idea of whether their systems can be hooked up to HECO. The first study is slated for completion by the end of the year, and the last one in the first quarter of 2014.
Lawmakers and some solar executives clarify that HECO isn't solely to blame for the predicament that such solar customers are in.
Some solar companies are signing contracts with customers and installing solar systems without alerting customers to the potential or even likely limitations, and without discussing the projects with HECO first.
In Walker's case, he signed a contract with Kailua-based solar contractor, Sunetric, in mid-August. He said Sunetric sent his wife an email in early October warning her about the evolving situation, but his wife didn't grasp what the email meant and discarded it. A few days later, Sunetric showed up and put solar panels on their roof. Walker and his wife found out from a neighbor shortly afterward that they faced a major problem.
Should Sunetric have done more than send an email to the Walkers before it installed a $35,000 system on their roof that might not be turned on anytime soon? Walker said it is a point of contention with the solar company.
Sunetric didn't immediately return a call for comment.
Ronald and Janet Hayashi also face an uncertain solar future. The couple took money out of their 401k retirement fund to pay for solar panels, which can be a smart investment in a state with electricity prices as high as those in Hawaii. They say they signed a contract with Mercury Solar on September 14 and gave the company a down payment. They didn't find out until several weeks later that they could face a long wait and extra costs.
Jason Binns, a vice president at Mercury Solar, didn't respond to a specific question from Civil Beat about why the Hayashi family's proposed system wasn't run by HECO before the contract was signed and the down payment made.
But, in a written statement, Binns insisted that the company was communicating with its customers about HECO's rule changes.
"We have been in close contact with Mr. & Mrs. Hayashi as well as the rest of our clients that are being affected by these changes," he said by email. "We are also in close coordination with the appropriate officials at HECO to ensure that we are well within these new guidelines."
But the Hayashi's said they were frustrated with HECO, and not Mercury Solar, and they hoped to have a solar system soon.
Cole-Brooks, of the Hawaii Solar Energy Association, told lawmakers that solar companies should inform their customers about the rule changes.
"Clearly the customer needs to know," she said. "We can't force all our members to act in a certain way. But that should be the industry standard."
Customers aren't the only ones suffering from the rule changes. The last few months would normally have been the solar industry's busiest time with customers rushing to take advantage of federal and state tax credits. But solar contractors say that business has nearly ground to a halt while inventory piles up in warehouses.
Mark Duda, a principal at Honolulu-based RevoluSun, told lawmakers that it has submitted 231 system proposals to HECO for review. HECO has only approved six of them, Duda said.
"For the most part, we haven't heard anything," said Duda.
Some solar companies may face bankruptcy as they continue to shell out money for operating costs without closing sales, he lamented.
Chris DeBone, a managing partner at Honolulu-based Hawaii Energy Connection, said that his company had more than 200 installations planned for September, but more than 120 of them are now on hold.
He said that he understood the utility's challenges when it comes to safety and managing the electric grid, but he argued that the rule change was poorly executed.
"The severity and timing of this was bad — very, very bad," he told Civil Beat.
Seu apologized to lawmakers for HECO's handling of that change, but he said that it was a step that the utility had to take in order to ensure the safety of its grid and workers.
"This is fundamentally about safety," he said.
Not all lawmakers agreed. Rep. Cynthia Thielen questioned whether the rule change was meant to slow HECO's eroding customer base from embracing solar alternatives.
"The utility seems to be fighting to save a doomed, obsolescent business model — one that hasn't changed since Edison invented the light bulb," she said.
Before You Go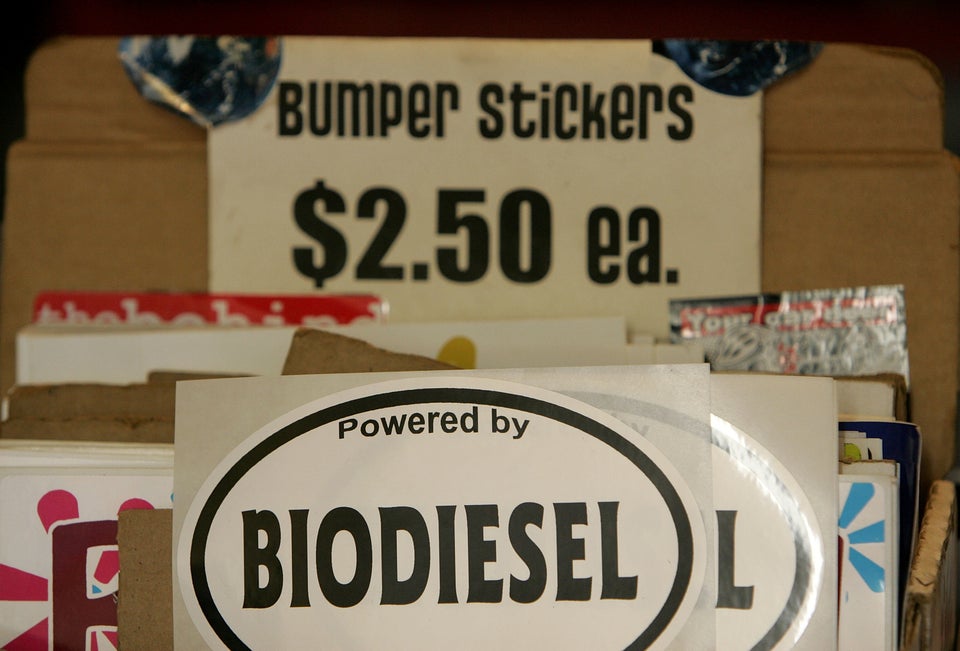 Top U.S. Renewable Energy Sources - 2011 (MOST RECENT DATA)
Popular in the Community