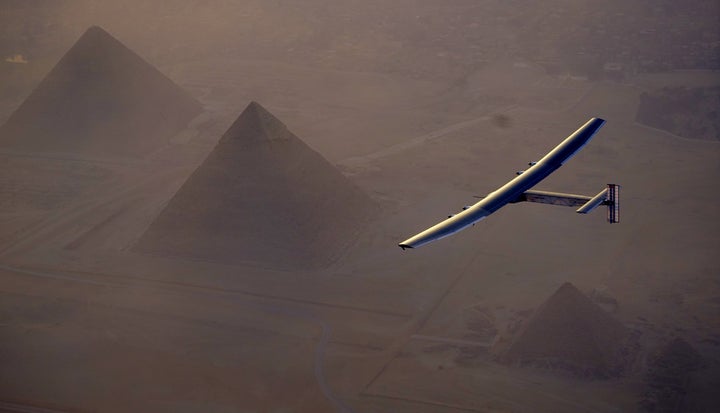 More than a year after it first took to the skies, a solar-powered plane has completed an epic around-the-world journey without burning a single drop of fuel.
Speaking to those gathered on the runway at Al Bateen Executive Airport in Abu Dhabi, Piccard said the journey is more than just a triumph for aviation ― it's a major achievement in energy.
"We have traveled 40,000 kilometers without fuel. Now it's your turn to take it further," Piccard said. "We have enough solutions, enough technologies. We should never accept the world to be polluted only because people are scared to think in another way. The future is clean, the future is you, the future is now."
The aircraft is made mostly of carbon fiber and is powered by 17,248 solar cells attached to its wings, which recharge four lithium polymer batteries. Despite its 236-foot wingspan, it weighs roughly the same as a Ford Explorer ― nearly 200 times lighter than a Boeing 747. It reaches a top speed of 90 mph.
Solar Impulse 2's worldwide tour included stops in India, China, Japan, Italy, Spain and several U.S. locations, including Hawaii, San Francisco, Phoenix, Tulsa, Oklahoma, and New York. The last of the trip's 17 legs took the aircraft from Cairo to Abu Dhabi, a total of 1,674 miles in a little over 48 hours.
"By flying around the world thanks to renewable energy and clean technologies, we have demonstrated that we can now make our world more energy efficient," Borschberg said in a statement this week, according to The Associated Press.
After Solar Impulse 2 touched down in Abu Dhabi, the congratulations poured in:
Related
Before You Go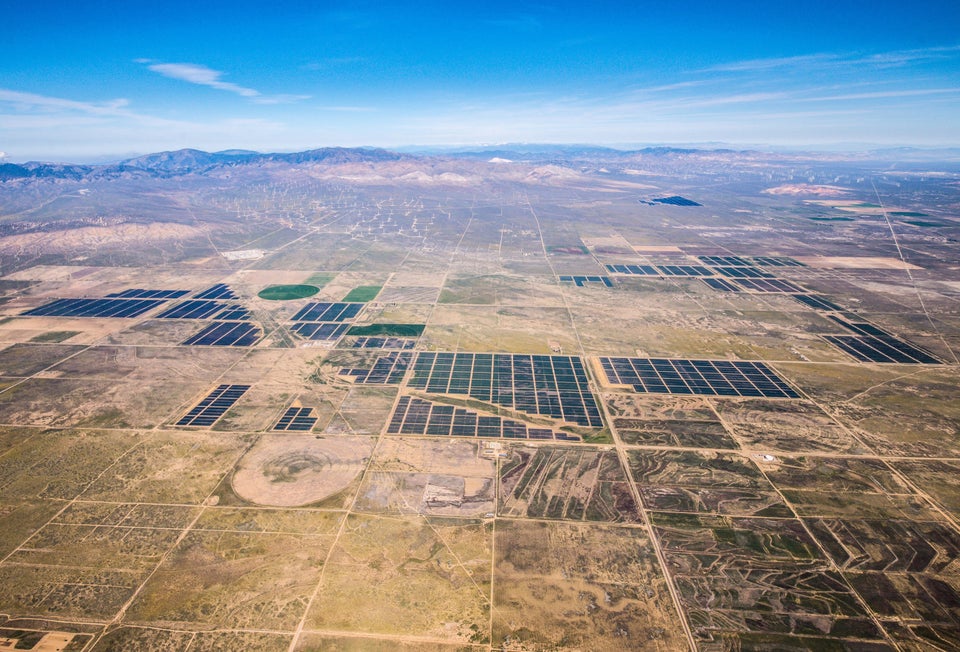 The Five Largest Solar Power Plants In The U.S.