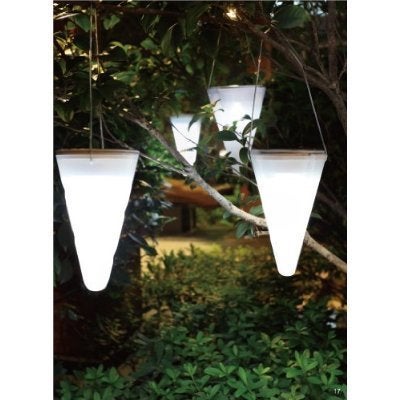 Over the last several years, the availability of sun-powered lighting has increased, and there are more choices in styles and capabilities than ever before. Solar lighting is an excellent option for illuminating your patio, walkway, or garden. It not only creates a warm ambience and shows off your home's architectural features, but also can ensure safety and security.
Why Go Solar? The biggest positive about solar lighting is it does not require hardwiring so it's easy to install without the help of an electrician, and very few tools are needed. There are no electricity costs associated with solar lighting, therefore you will only incur the upfront price of the lighting itself, and in some cases the occasional battery. These fixtures are safe to use around water and can be used to accent areas such as ponds, pools, and hottubs. Also important to note, these lights will continue to work during electrical power outages.
Consider Location. Although solar lights don't need to be in the vicinity of an electrical outlet, they do need to be exposed to direct sunlight during the day because they are equipped with a solar cell that converts this energy into electricity. The power is then stored in rechargeable batteries that allow the lights to come on at dusk and glow throughout the evening. Of course the length of time they'll glow is based on how many hours of sunlight thy received, so operating time will vary depending on the season, weather and location. Most require eights hours of sun to last through the night. Solar lighting requires very little maintenance but it is best to install them where they will receive sufficient daytime light, and keep them unobstructed and free of dirt and debris. Alternatively, you can purchase remote solar panels to collect the sun's energy to power lights that are installed in shaded areas and the charge is transmitted to the fixture by a small wire.
Choosing A Style. Solar lighting technology continues to improve, and most new models are made using LED (light emitting diodes) technology, allowing them to glow six to twelve times brighter than in the past. These bulbs need to be changed very infrequently if ever. Solar LED lighting is available in many different styles that can be beneficial to illuminate different outdoor areas. Fixtures with ground stakes are great for distinguishing a walkway or the perimeter of a patio. Make sure to use a rubber mallet to drive these lights into the ground so you don't damage them. Rope lighting is very flexible and can be wrapped around outdoor railings, furniture, or even branches to create a focal point. Individual solar lanterns can be fastened to the side of your home or the trunks of trees to light the way. Also, festive string lights are available in many colors and material that will surely create a fun atmosphere for your next outdoor party.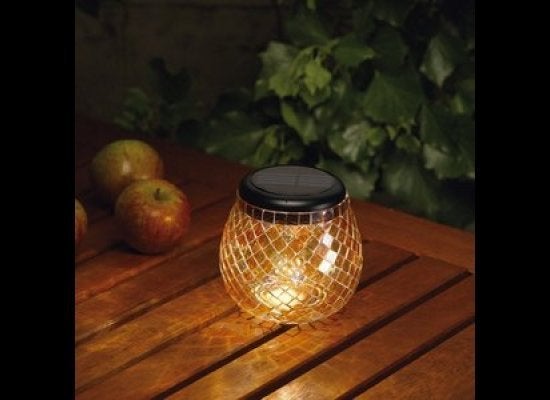 Solar Power Lighting Buying Guide
Related