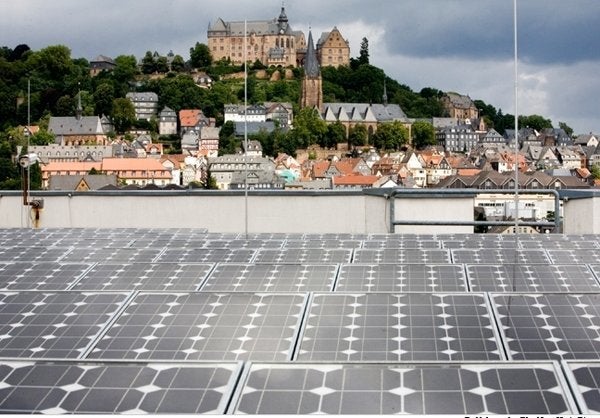 MARBURG, Germany -- This fairy-tale town is stuck in the middle of a utopian struggle over renewable energy. The town council's decision to require solar-heating panels has thrown Marburg into a vehement debate over the boundaries of ecological good citizenship and led opponents to charge that their genteel town has turned into a "green dictatorship."
The town council took the significant step in June of moving from merely encouraging citizens to install solar panels to making them an obligation. The ordinance, the first of its kind in Germany, will require solar panels not only on new buildings, which fewer people oppose, but also on existing homes that undergo renovations or get new heating systems or roof repairs.
To give the regulation teeth, a fine of 1,000 euros, about $1,500, awaits those who do not comply.