The move was characterized as a quadrupling, and indeed 5 GW had been the 2015 goal spelled out in the original 12th Five-Year Plan. But with domestic solar production exploding, the target was ratcheted up to 10 GW before the end of last year, and subsequently it was raised by another 5 GW to 15 GW.
Most significantly for the global solar manufacturing sector, devastated by overcapacity, the Chinese are aiming to frontload much of their deployment, with 5 to 7 GW of PV installations in 2012, according to industry analyst IMS Research.
IMS said ground-mount utility-scale projects in desert regions will be joined by new commercial installations, forecast to increase their market share by 13 percent in 2012. "A more diverse range of system types will emerge in 2012, largely driven by China approving 1.7GW of projects under the Golden Sun Scheme," said Frank Xie, IMS senior PV market analyst and author of the report.
"With European demand set to shrink from the second half of 2012, China's domestic market will become increasingly important," the firm said in a statement. "China's latest move will help to support the huge amount of production capacity added by Chinese suppliers in the last two years by expanding domestic demand."
As for where the United States stands in this, it installed 1.9 GW in 2011, and the Solar Energy Industries Association expects about 2.8 GW to go in this year.
Meanwhile, at the behest of several solar manufacturers, the U.S. is moving toward finalizing duties on Chinese PV imports. One nugget from IMS highlighted exactly why: the firm said China crystalline PV module capacity hit 32.6 GW in the first quarter of this year, outstripping the forecast of 30.6 GW for 2012 global installations.
"Although the outlook for PV demand in China is positive, price erosion is set to continue in 2012 as overcapacity still exists in the polysilicon, wafer, cell and module supply chain," the firm said.
Support HuffPost
The Stakes Have Never Been Higher
Related
Before You Go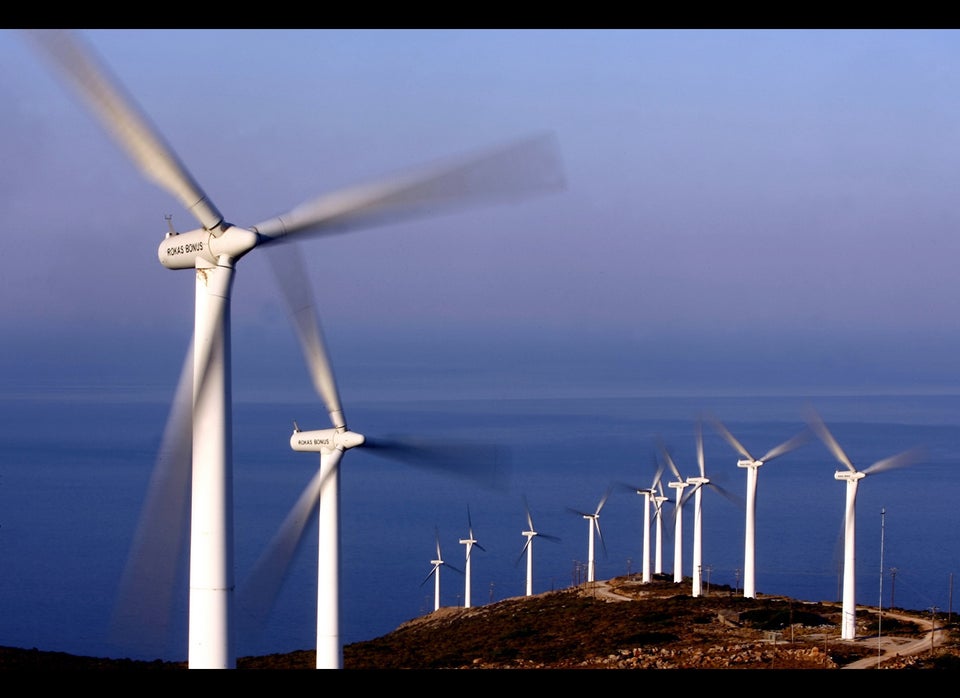 Wind Turbines Around The World
Popular in the Community