An experimental bike path that also functions as a giant solar cell has far exceeded expectations in the six months it's been in use -- and that has scientists eyeing roadways as possible sources of solar energy to power street lights, traffic systems, and electric cars.
SolaRoad, as the first-of-its-kind path is known, opened in November 2014 in Krommenie, a village northwest of the Dutch city of Amsterdam. So far, it's generated enough energy to power a one-person household for an entire year, the Associated Press reported.
"If we translate this to an annual yield, we expect more than the 70 kWh per square meter per year, which we predicted as an upper limit in the laboratory stage," he said.
The concrete path is studded with ordinary silicon solar panels that are protected by a centimeter-thick layer of safety glass. The transparent, skid-resistant glass can support bicycles and vehicles as well as pedestrian traffic. Electricity generated by the panels is fed into the electricity grid.
(Story continues below image.)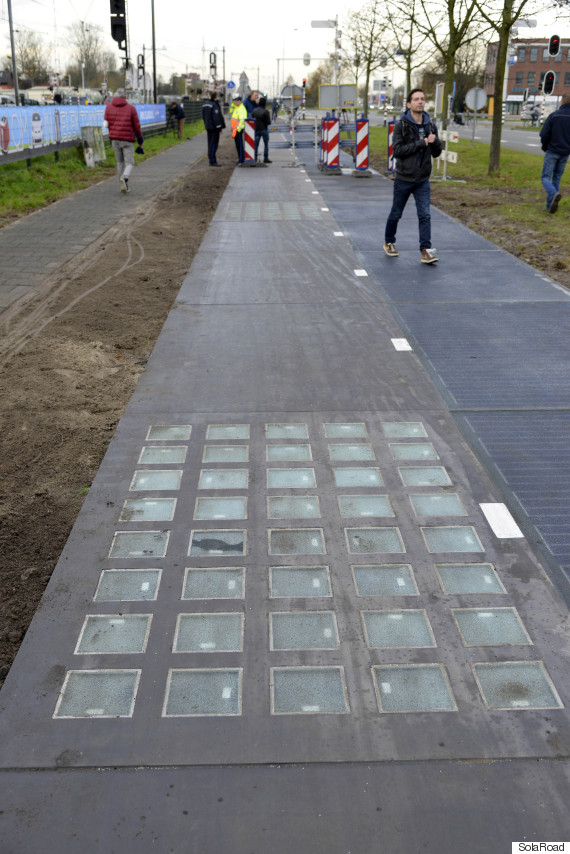 A close-up look at the solar panels and protective glass used in the SolaRoad.
A similar initiative to build solar energy-generating roads is underway in the U.S. Dubbed Solar Roadways, the Idaho-based project launched a successful Indiegogo campaign last year to fund the concept to replace roadways with solar panels. According to its website, Solar Roadways is still in its research and development phase.
SolaRoad's test phase is projected to last three years.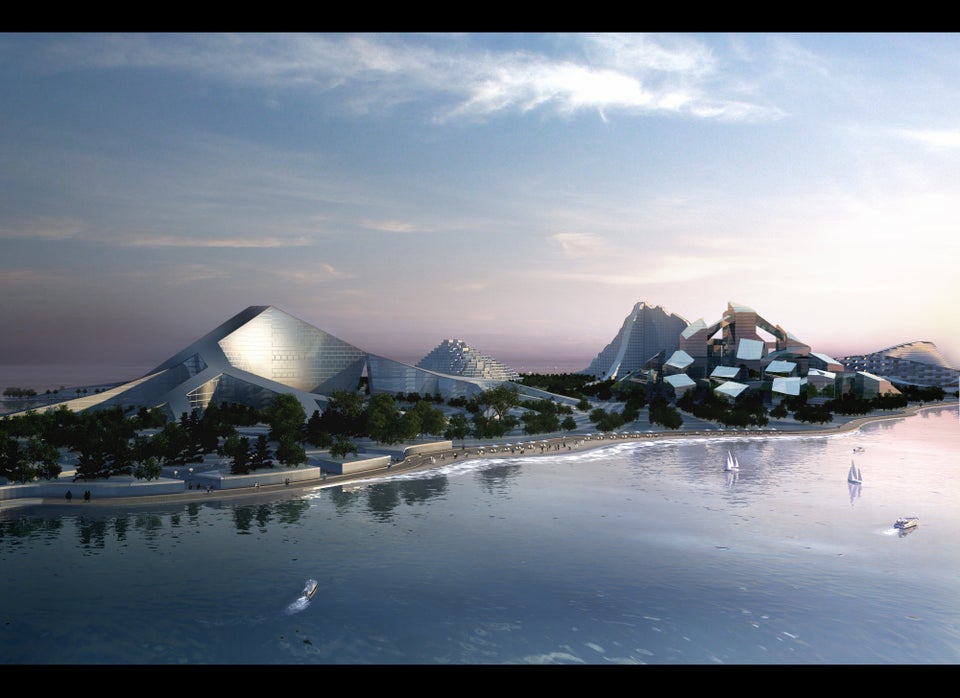 Archi-future: 11 Green Buildings That Will Blow Your Mind