Not just one, but two strong solar flares burst off the sun's surface this week -- and now Earth is getting hit with the aftermath.
While the solar storm headed our way may affect power lines, radio transmissions, communication systems and satellites to a small degree, scientists say it's nothing to worry about.
"Geomagnetic storms can cause some problems for the (power) grid but are typically very manageable," Bill Murtagh, space weather forecaster for the National Oceanic and Atmospheric Administration, told USA Today. "We may also see some anomalies with satellites so satellite operators around the world have been notified. And problems with the accuracy of GPS have been observed with this level of storming."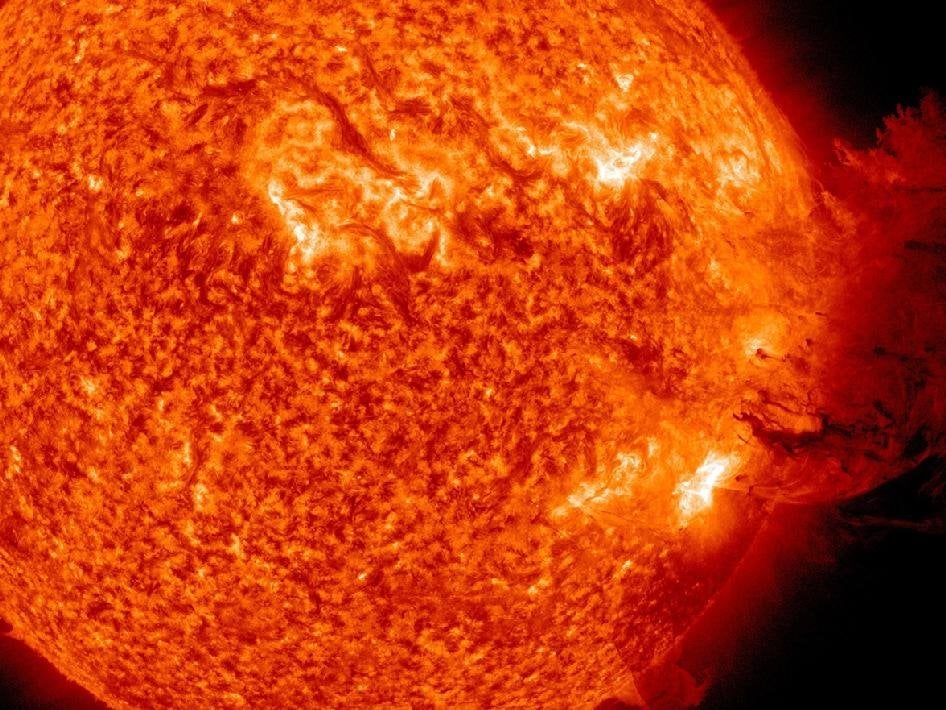 Solar Flare Myths Explained