When Dr. Laura Stachel stepped into a maternal health clinic in Nigeria for the first time in 2008, she was "stunned and appalled," the obstetrician-gynecologist told KQED.
The off-grid facility was so strapped for resources that, at night, the midwives delivered babies just by light of candles or kerosene lamps. Those conditions would prove precarious for any birth, but were particularly hazardous when a woman experienced such complications as seizures related to preeclampsia.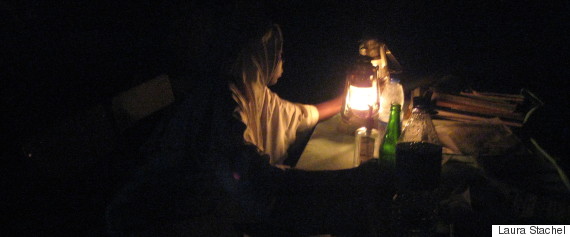 At the time, Stachel was researching the reasons behind Africa's notoriously high maternal death rate. Women there were 70 times more likely to die in childbirth than women in the U.S.
When she realized the troubling figures had nothing to do with esoteric illnesses, but something as simple as a lack of electricity, she vowed to find a feasible and cost-effective solution.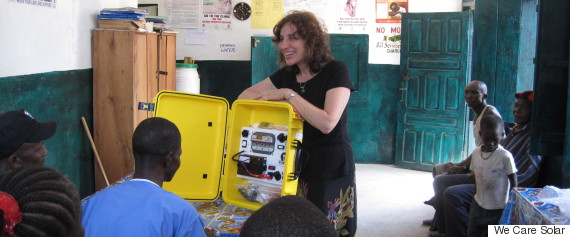 About 800 women worldwide die every day from complications related to pregnancy or childbirth, according to the World Health Organization. But almost all maternal deaths occur in low-resource settings, and most are preventable.
"Maybe I can be a voice for these women who are dying in silence," Stachel told KQED in 2012.
That's when her husband Hal Aronson, a solar educator, devised the Solar Suitcase.
The bright yellow pack comes equipped with high-efficiency LED medical lighting, a universal cell phone charger, a battery charger and outlets for 12V DC devices. The maternity kit comes with a fetal doppler.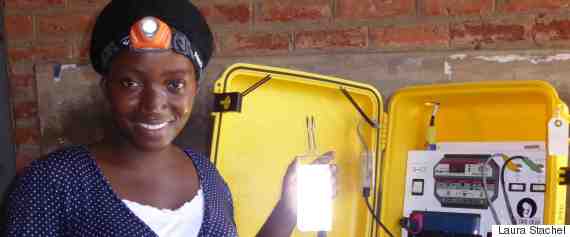 It's designed to last between 10 and 20 years and the battery only needs to be changed about every two years.
The husband and wife team launched We Care Solar in 2009. Last year alone, the Solar Suitcase served 256,800 mothers , according to the organization's most recent annual report.
The nonprofit is working in 20 countries, which include Ethiopia, Malawi, India and the Philippines.
The Solar Suitcase has also been indispensable in the aftermath of natural disasters.
The organization sent the device to Haiti after the 2010 earthquake and is now gearing up to dispense 100 Solar Suitcases to Nepal, where 126,000 pregnant women are in need of services, Stachel told The Huffington Post in an email.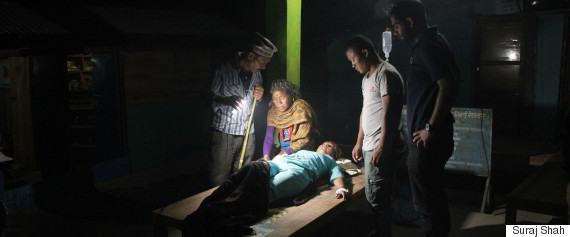 "I really want a world where women can deliver safely and with dignity, and women don't have to fear an event that we consider a joy in this country," Stachel, who was a "CNN Hero" finalist in 2013, told the news outlet. "To see birth associated with death and fear is an outrage."
Learn more about the Solar Suitcase and how you can get involved with We Care Solar here.
To take action on pressing maternal health issues, check out the Global Citizen's widget below.
Related
Before You Go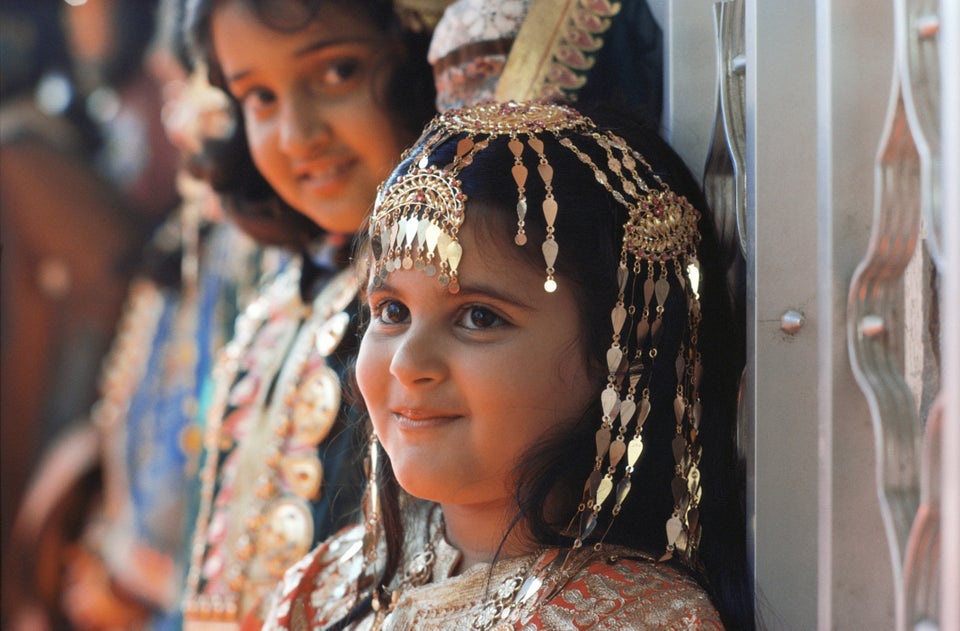 50 Best Places To Be A Mother