By Karolina Tagaris and Yorgos Karahalis
ALEPOCHORI, Greece (Reuters) - Paralyzed from the waist down, Lefteris Theofilou has spent nearly half his life bound to a wheelchair and recalls as if it were a dream the first time a solar-powered chair enabled him to swim on his own in the Greek sea.
"It was unreal," Theofilou, 52, a burly mechanic with graying hair, said as he lifted himself off his wheelchair one warm summer evening, sat on the chair and with the push of a button rode, unassisted, 20 m (yards) to the shore and into the water.
"It makes you feel free and able to do things you could not imagine you could do on your own," he said.
Founded by a team of Greek scientists in 2008 and covered by European and U.S. patent laws, the Seatrac device operates on a fixed-track mechanism which allows up to 30 wheelchairs to be moved in and out of the water a day - all powered by solar energy.
In a country with one of the world's longest coastlines and thousands of islands, it has come as a welcome relief for many Greeks, boosting demand each year. Currently, 11 devices operate in Greece and there are plans to expand the network.
But despite Seatrac's growing appeal - it has already been exported to Cyprus and the team are in talks with architects in Croatia, France, the United Arab Emirates and Israel - it faces hurdles in Greece, where facilities for the disabled are poor.
In the capital Athens, bumpy pavements and potholed roads make moving around difficult. Wheelchair ramps had to be installed during a July visit by German Finance Minister Wolfgang Schaeuble, who is paralyzed and uses a wheelchair.
Seatrac's founders have taken advantage of Greece's climate - the country is drenched in sun almost year-round - meaning that the devices can be set up easily on beaches without an electric line to hand and taken down at the end of the season, all without damaging the environment.
The team hope the device could boost tourism, the Mediterranean country's biggest industry, but lament a lack of support by the local authorities which bought the device for 30,000 euros ($40,000) each and are responsible for maintenance after the first year.
Engineer Ignatios Fotiou, one of the inventors, likened the lack of support to "building a penthouse apartment without a building underneath it".
At a busy beach in the coastal town of Alepochori near Athens, vandalism and theft of the solar panel are common. If something breaks, locals say it could take days for the municipality to fix it, sometimes delayed by striking workers.
Often, parents watch as their teenage children use the machine as a diving board.
"These guys have created an incredible thing and we stumble across problems from the state," Theofilou said. "This is Third-World sloppiness."
Minas Georgakis, whose wife Matoula Kastrioti, 46, suffers from multiple sclerosis and is in a wheelchair, said he had to take matters into his own hands because help from the local administration "simply does not exist".
With wooden planks, he built an additional ramp to allow access to the Seatrac as wheelchairs could not be driven over sand. Even so, the path leading to the device is often blocked by parked motorcycles and uncollected garbage.
"I feel bitter," Theofilou said of the lack of support to nods of agreement by Kastrioti who waited for her turn to board.
"We have thousands of beaches, the most beautiful in the world, and to still not be able to swim in them?" he asked as he emerged from the crystal blue waters.
(Editing by Michael Roddy)

Related
Before You Go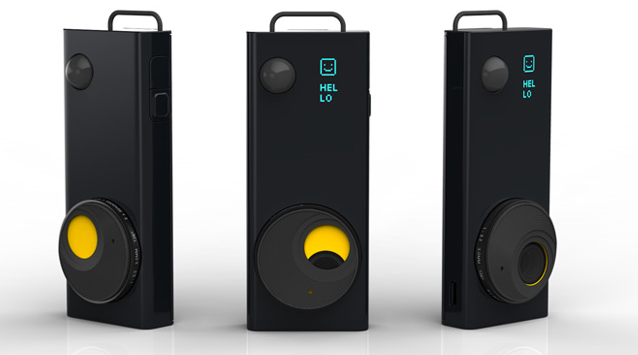 2012年 最高の発明品 7選