But this was no hockey move.
Urman is a sergeant in the U.S. Army who has been stationed in Afghanistan. On Saturday, he surprised his parents, Eitan and Ronit Urman, during the ceremonial puck drop before the start of a game between the Coyotes and the Anaheim Ducks.
When Urman stepped onto the ice, his shocked father enveloped him in a big bear hug. The force of the dad's embrace was so intense that the pair toppled to the ice.
The thrilled papa's expression says it all.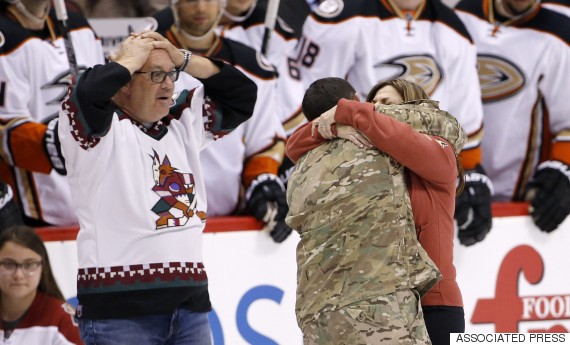 Welcome home, Sgt. Urman.