Nobody knows the value of a peacekeeping mission like Wayne Ingram.
In 2003, while on a peacekeeping mission in Bosnia, the British soldier encountered a 4-year-old boy named Stefan Savic. Young Stefan had been born with a rare Tessier facial cleft, a disfigurement that split his nose in half and forced his eyes several inches apart, according to BBC News. According to Facing the World, a nonprofit dedicated to helping children with severe facial disfigurement, Stefan's family did all they could to help the youngster, but didn't have the means to pay for more expensive surgeries.
"When I first saw him I was really heartbroken," Ingram told ABC News. "You don't want to see any child disfigured. At the time he was 4 years of age and had never been in school. He hadn't been introduced to other children." Moved by the boy's struggle, Ingram set about raising money to bring Stefan from Bosnia to the U.K. for advanced treatment. A fundraising campaign brought in a mind-boggling 85,000 British pounds -- about $143,000 --, according to the Dorset Echo, while a craniofacial surgeon agreed to donate his time for free.
Over three operations, doctors removed Stefan's teeth, corrected his nose, and in one 12-hour-long marathon of a surgery, removed a bone growth from between his eyes, moved the eyes closer together and reformed the nose itself. By 2007, doctors had done all they could until Stefan turned 13, reports the Dorset Echo.
This month, more than a decade after their first encounter, Stefan, 14, returned to the U.K. for what will hopefully be one of his last surgeries. Ingram raised 15,000 British pounds -- about $25,000 -- for the followup procedure, which went off without a hitch Saturday, according to ABC News. If you want to donate to Facing the World, a charity which supports children in need of surgery for facial disfigurement, click here.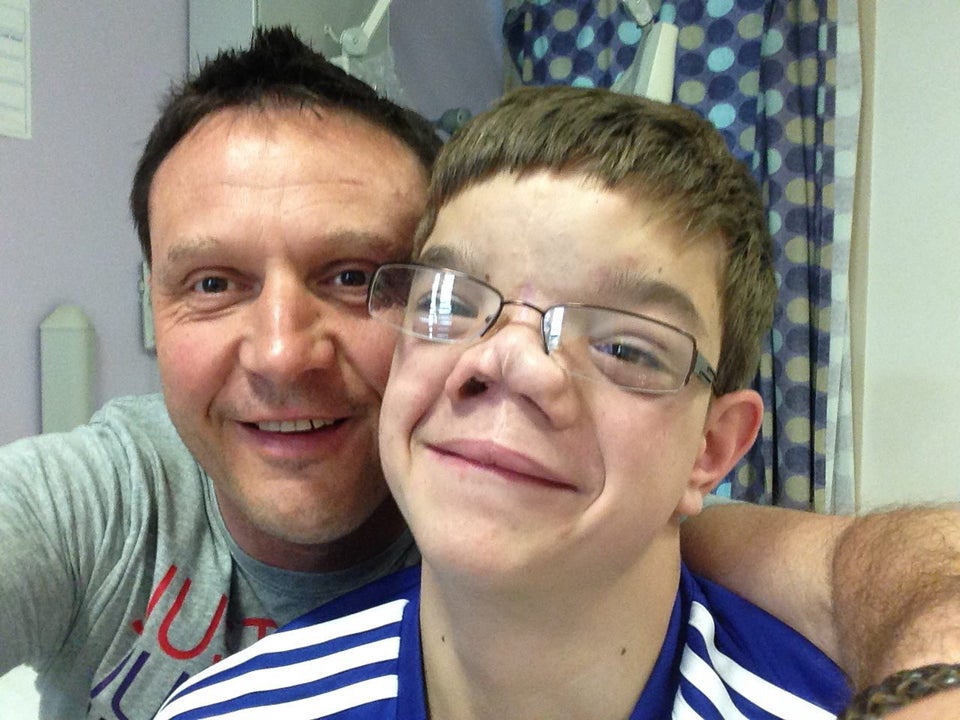 Soldier Buys Boy A New Face