As the Internet revolution continues to unfold, certain ethnic groups still remain on the outside looking in at the tech industry. Many of today's leading technology firms have white men in their executive positions, with African-American leaders few and far between. According to a research study by CB Insights, about 1 percent of entrepreneurs who received venture capital in the first half of 2010 were black -- an alarming statistic that CNN anchor and special correspondent Soledad O'Brien explores in CNN's fourth and latest installment of their "Black In America" series, "The New Promised Land, Silicon Valley."
Over the course of nine weeks, O'Brien follows a technology-focused accelerator program designed to help eight African-American digital entrepreneurs, who share a three-bedroom house in Mountain View, Calif., in an effort to secure funding to establish their businesses.
Having read a small blurb in The Wall Street Journal about the 'NewME Accelerator,' which O'Brien says is the first all-black accelerator in Silicon Valley, the anchor and her producers started following the group's founders, Angela Benton and Wayne Sutton, and the participants.
"But most of all we got permission," explains O'Brien. "What you really need when doing a documentary is access, and because of that, we could start telling the story of what the opportunities were or were not in Silicon Valley for African-Americans ... We knew the numbers that we had seen were roughly fewer than one percent of companies that are funded are run by African-American tech entrepreneurs."
O'Brien also asked digital entrepreneurs Michael Arrington and Mitch Kapor to name some of the top African-American-run companies in Silicon Valley. "And they couldn't really name them," O'Brien said. "I think that is the point: There aren't that many, and they're not the Mark Zuckerbergs of the world. And I think until you create a black Mark Zuckerberg or that person who can really be the face of black success in Silicon Valley technology, you're going to not really be able to necessarily inspire people."
The CNN correspondent believes that Arrington isn't racist and admits that she never indicated that during the interview. "I don't think he's a racist at all," she elaborated about her blog response. "That's kind of the point of the doc. Where are the African-Americans in technology and why are they not there? If I asked him to name young white entrepreneurs, he would've been able to name the founder of Facebook. But I think he was speaking the truth, I think he is a realist."
In other controversies, O'Brien says she was not concerned about the possible response to BeCouply cofounders Pius Uzamere and Becky Cruze's interracial relationship, its effect on other entrepreneurs in the accelerator house, nor did she see it as off-topic from the show's overall concerns.
"Certainly Pius and Becky were well aware that was something we were going to talk about," O'Brien explained. "We wanted to confront it directly. But for me it was yet another thing that was stressing Angela (Benton), which was the relationship between Pius and Becky, who are not only cofounders but also boyfriend and girlfriend, which is very good for the brand of their company."
"The hostilities that they definitely felt was coming from somewhere," O'Brien suggests. "No one would quite say it's race. And I don't know, I think those things are never necessarily 100 percent clear."
CNN's "Black in America: The New Promised Land - Silicon Valley" will debut on November 13 at 8:00 p.m. ET/PT.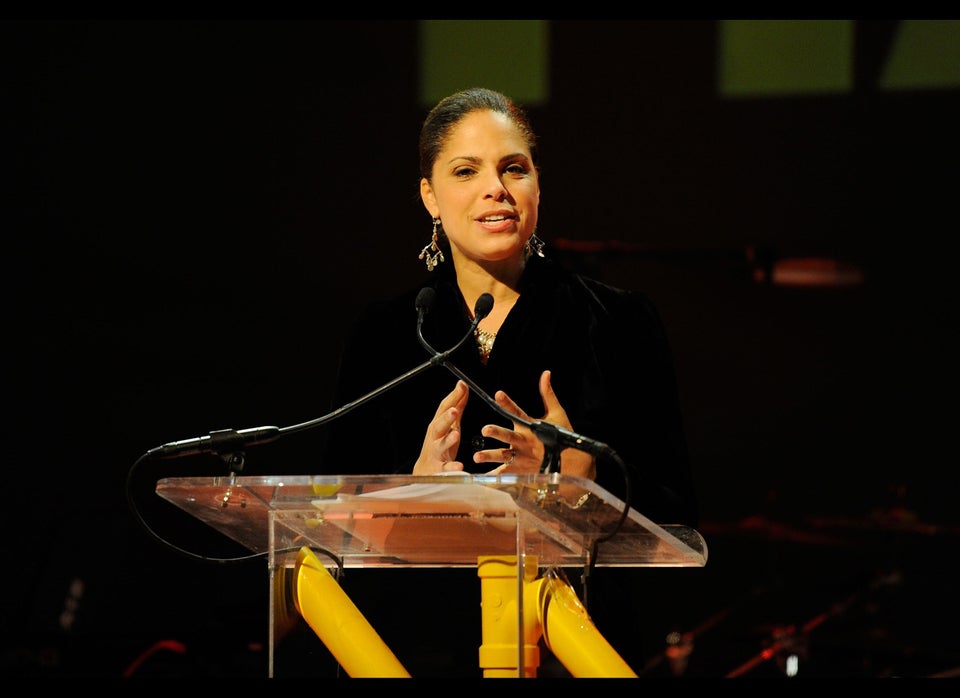 Soledad O'Brien Photos
Popular in the Community