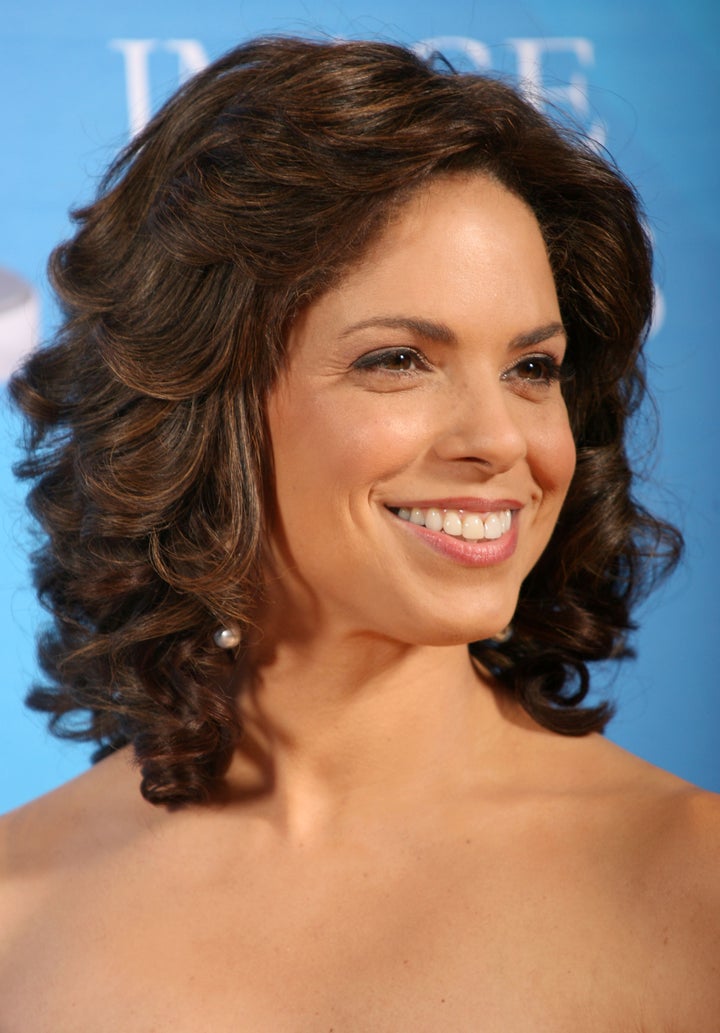 Soledad O'Brien has been given what some might think is an unenviable task: making mornings work on CNN.
On Thursday, the network announced that, starting in early 2012, O'Brien would be taking the helm of a new 7-9 AM show. The show will replace "American Morning," which O'Brien formerly co-hosted from 2003-2007. That show has been floundering at the bottom of the morning show ratings pile, and CNN has apparently decided to tear up the format and try something new. The moves had been widely trailed in the press.
The upcoming program will be, in CNN's words, a "conversational ensemble" show, with O'Brien at its center. The show will be complemented by a 5-7 AM program, hosted by former MSNBC anchor Ashleigh Banfield and local Chicago newscaster Zoraida Sambolin.
In an interview with The Huffington Post, O'Brien said that the decision to sign on to the new show was a no-brainer. While she has carved out a new niche for herself through her "In America" documentary series, she said that the exposure she got from those specials was nothing compared to a daily show.
"The only way to really have a platform where you have the stories you want to tell is to have a show," she said. She cast the new program as an extension of her documentary work for CNN, saying there were a "million" stories she wanted to cover that she wasn't seeing on daily television.
The new show, she said, was going to be "very different" from "American Morning." She declined to say where she thought that show had gone wrong. "I don't really know," she said. "It's hard to comment on a show when you're not inside of it." She did, however, stress that she wanted the new show to be "smarter" than her old show.
"I think I do conversation well," she said. "I think I can do context well...and I think that, if I can bring that to a morning show, we can be very successful."
O'Brien also addressed the other elephant in the room: "Morning Joe." Her new program's "conversational ensemble format" and tackling of "smarter" issues sounds an awful lot like the MSNBC show. (MSNBC has replicated the template to a certain extent on its weekend show "Up," and CBS has also been rumored to be thinking of launching a "Joe"-styled show with Charlie Rose.) O'Brien acknowledged that almost every person she has talked to about the new show has raised "Morning Joe." But she insisted that she was, in fact, simply trying to bring what she felt were the strengths of her documentaries to a daily program.
"I was stealing from myself," she said.
As for that "ensemble": O'Brien said she has not had enough time to figure out whether she will have a semi-permanent lineup or just go for a continually rotating cast. But she did say that she wants to turn to fewer professional pundits and talk to more experts and people from different walks of life. For instance, she said, if she was doing an education story, she would want to talk to parents and teachers and students, "not just pundits who are smart but maybe not personally informed."
O'Brien also said that, while she would shy away from offering her opinions, she was coming to the show with a distinct point of view. "I have a point of view because I'm a mother of four," she said. "I have a point of view because I've been a journalist for 25 years. I have a point of view on Haiti... I have a point of view on New Orleans."
Moreover, she said, she would not be snobby about her story selection. Asked if she would cover Kim Kardashian's divorce, she said, "absolutely!" and described a recent dinner she'd had, where, in her words, "some of the smartest people I know" discussed the story obsessively. "I don't think there's any topic that's off-limits," she said. "But I think you can be interesting and entertaining when you're not doing entertainment news."
Of course, the one thing on CNN's mind besides the quality of the show will be how many people tune in to watch it. After all, the low numbers for "American Morning" are the reason O'Brien has been given another crack at the breakfast hour. However, she said she has not had one ratings conversation since she began.
"We just want to do a show that we can be really proud of," she said.