Dozens of people are dead after shootings and at least five explosions rocked Paris on Friday, according to The Associated Press. The terror attacks took place at a restaurant and a theater, where up to 100 people were taken hostage. Police have not yet detained the attackers, yet French police officials confirmed that at least two were suicide bombers.
"This is an attack not just on Paris, it's attack not just on the people of France, but this is an attack on all of humanity and the universal values that we share," President Barack Obama said in a press conference on Friday evening. He added that the U.S. "stand[s] with them in the fight against terrorism."
Many details have yet to emerge, but that's not stopping people around the world from showing support for victims and residents -- many are using the hashtag #PorteOuverte (#OpenDoor) in solidarity to help people in Paris find safe shelter during the emergency.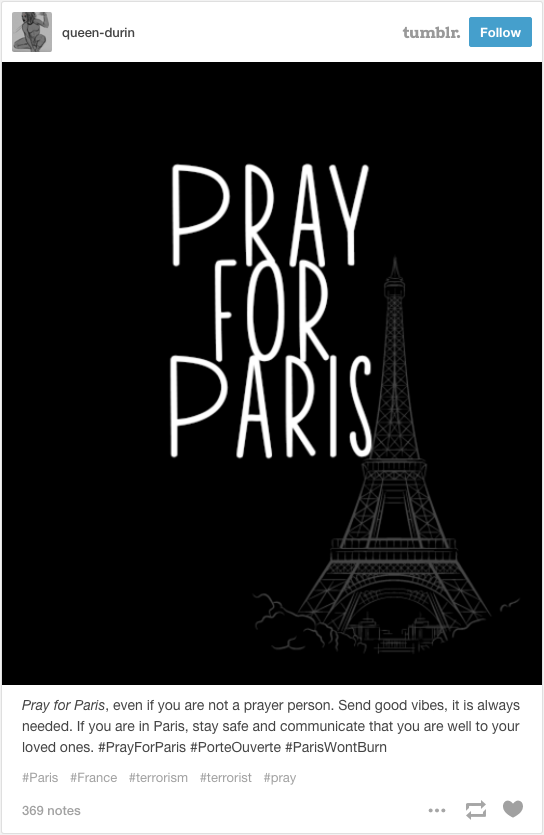 Messages Of Solidarity For Paris
Related
Popular in the Community