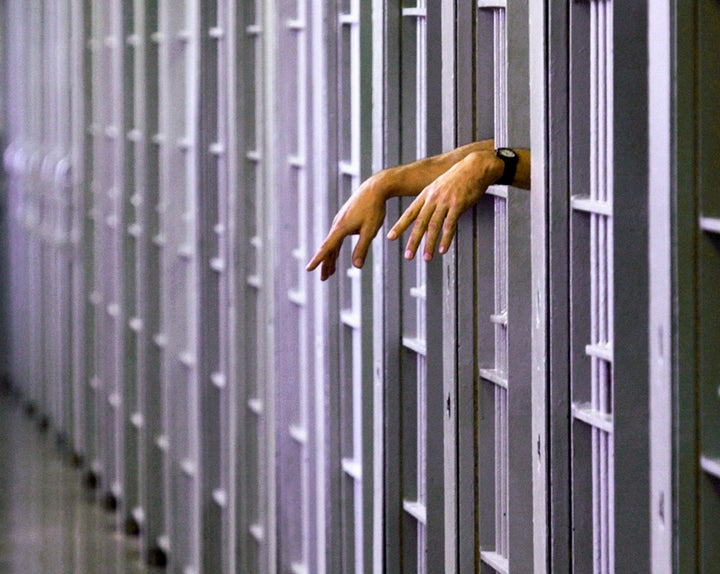 Colorado could "significantly reduce" the unusually high percentage of its prison inmates held in long-term solitary confinement by instituting several low-cost reforms, corrections experts said in a state-ordered report released last week.
Nearly 7 percent of Colorado state prisoners are held in long-term solitary confinement, compared to a national average of 1-2 percent. Roughly a quarter of these inmates suffer from serious mental illness, and 40 percent of them are released directly from solitary confinement into the community.
The report raises the possibility that Colorado prison officials are prepared to institute serious reforms and bring the state closer in line with solitary confinement policies in other states, said Mark Silverstein, legal director of the American Civil Liberties Union in Colorado.
"The very existence of this report may signal that the Colorado Department of Corrections is ready for a significant change," said Silverstein. "It's change that's long overdue."
A disturbing number of Colorado prisoners are "warehoused for years and years" in solitary, he said. "Some have been there since the 1990s."
In a statement, the Colorado Department of Corrections said it was "reviewing the final report and will be moving forward with recommended strategies to improve our system."
Colorado prison authorities have faced criticism over their heavy use of solitary confinement for years, but the push for reform received a major boost in 2009 with the introduction of legislation in the Colorado Senate to dramatically restructure the state's solitary confinement policies. Sen. Morgan Carrol of Aurora, a Democrat, described the bill as a "human rights issue."
A hearing on the legislation earlier this year featured testimony by Anne Lawlor, a Colorado woman sentenced to five years for check fraud, who was held in solitary confinement for a year after she said prison authorities accused her of speaking in code with her husband during a visitation.
Lawlor testified that she would "shiver and panic" after being released from solitary, and could not tolerate human contact, noise or bright lights. "I nearly lost my mind," she said.
A spokeswoman for the department of corrections said she could not confirm or deny Lawlor's account of why she was placed in solitary confinement.
A significantly scaled-back version of the legislation was passed this summer with bipartisan support. Prison officials had opposed the original version as a threat to safety, arguing that it could result in the release of dangerous offenders into the general population. In response, lawmakers eliminated a provision that would have made it so that prisoners could not be kept in solitary confinement for longer than 30 consecutive days, among other changes. After the legislation passed, prison officials said that they had ordered the independent review of the state's inmate isolation policies.
The state-ordered report has been welcomed by advocates of prisoners' rights. Its suggested reforms would result in a substantial decline in the number of Colorado inmates kept in long-term solitary, without diminishing security, the authors said. According to the report, only one-quarter of prisoners in long-term solitary confinement are placed there for injuring other offenders or staff, while many prisoners remain in solitary despite long periods of apparently good behavior.
"Most are not being disruptive and have not been disruptive for some time," the report states.
The report further concludes that "considerable confusion" existed within the system regarding the operation of solitary confinement units and that criteria used to transfer prisoners into solitary were unnecessarily vague.
Attempts to reach the authors of the report, James Austin of the National Institute of Corrections, and Emmitt Sparkman, deputy commissioner of the Mississippi Department of Corrections, were unsuccessful.
But the selection of Sparkman as one of the expert reviewers suggests that Colorado may be considering substantial reforms to its solitary confinement policies. Under pressure from multiple federal lawsuits, Mississippi reduced the number of prisoners in isolation by nearly 85 percent since 2008. According to Mississippi's prison commissioner, the move saved the state $6 million and did not lead to a decline in safety.
Popular in the Community