SAN FRANCISCO -- Sitawa Nantambu Jamaa Dewberry has seen real sunlight only four times in the last 28 years.
Dewberry, an inmate at Pelican Bay State Prison, has been locked up since 1985 for murder. A few years into his 25-years-to-life sentence, he was admitted into the prison's Secure Housing Unit (SHU), a controversial solitary confinement unit designed to isolate prisoners suspected of gang affiliation.
Though Dewberry says he has been disciplinary-free for 16 years, his SHU detention is indefinite. He spends 22.5 to 24 hours per day inside of his windowless cell. He takes his meals through a slot in the wall and exercises in an empty concrete room with a translucent roof, offering no access to direct sunlight.
And he has no idea if he will ever get out.
Terry Thornton of the California Department of Corrections and Rehabilitation (CDCR) told The Huffington Post that the SHU was established to protect other inmates and discourage prison gangs from forming.
"Basically, the SHU is designed to hold offenders whose safety endangers others in the system," she said.
But inmates are angered by what they describe as abuse within the unit. As of Tuesday, 30,000 inmates across California had joined in on a hunger strike -- the third in two years.
Striker demands include an end to long-term and indefinite solitary confinement and access to adequate and nutritious food and warm clothing -- necessities they say they do not currently receive.
"I believe that change will come, but I also believe that this is what it's going to take to make a change come," Dewberry's sister, Marie Levin, told HuffPost.
Supporters of the strike argue that the conditions inside the SHU violate the Eighth Amendment, freedom from cruel and unusual punishment. Inmates have alleged that the criteria for entering and exiting the SHU are murky -- including speculative and seemingly arbitrary evidence of gang affiliation, like tattoos and reading materials.
Levin also claims that officers use basic necessities, such as access to showers, as bargaining tools with inmates. According to Levin, guards will use such tools to get inmates to "debrief" -- a term meaning to offer incriminating information about other prisoners.
"There's constant pressure to debrief," Levin said. "'You want to take a shower?' they ask. 'Debrief.' And what if you don't know anything? Throw someone else in there to save your own soul."
CDCR's Thornton did not confirm or deny the allegations, but told HuffPost that such behavior would be against department policy and the law.
"Correctional officers are sworn peace officers and are to abide by departmental policies and state and federal laws," she said. "If someone believes a CDCR employee is engaging in some type of misconduct, they should report that to CDCR, to the Office of the Inspector General or to the Bureau of State Audits so that the allegations can be investigated."
Thornton also noted that the department is working to reduce long-term SHU confinement. In November, the CDCR rolled out a pilot program to change how gangs are managed, including a review process that can allow an inmate to be placed back in general prison housing.
"We've reformed the way we manage threat groups," Thornton said. "We're trying to lessen the time of inmates spend in the SHU. We've been reassessing all types."
Critics have said the changes are not enough.
"These changes do not come from a place of reform," charged Carol Strickman, a staff attorney at Legal Services for Prisoners with Children. "This is because they were forced to make some changes after the last hunger strike, and a review of the program shows that the prisoners' welfare was not considered."
Strickman said that the pilot program does not address the principle demands of the strike.
"The program does not abolish long-term solitary confinement; someone can still be in solitary confinement for the rest of their lives," she said.
"In terms of how you get into the SHU, they still use the same types of evidence that we find fault with in the current program: guilt by association, possession of 'contraband' including certain types of artwork and reading material, and debriefing information that is used without any way to verify," Strickman said.
Indeed, a CDCR manual about the program lists association and suspicious visitors as points against an inmate's progress. The document also lists reading material that could be associated with a gang as points against inmates.
For Levin, the thought of her brother dying in the SHU is too much to bear.
"No crime warrants that kind of punishment -- the loss of basic human rights. These guys are suffering mentally, emotionally, psychologically, physically," Levin told HuffPost. "It's torture. That's what it is. It's torture, and it needs to stop."
Levin isn't the only one who has spoken out against the SHU. Several former inmates have told their personal stories, as well.
"Being in prison is an ordeal to say the least, but the Security Housing Unit is an altogether different form of punishment," he wrote. "Coming to the SHU has opened my eyes to the harsh realities of physical and mental torture."
Johnson is a plaintiff in a lawsuit filed against Pelican Bay by the Center for Constitutional Rights, challenging long-term solitary confinement. A hearing is scheduled in August.
"Of course everyone should be held accountable for their actions. However, punishment for a crime should never amount to torture," Johnson wrote in his post. "Under no circumstance should anyone be treated like this. We are human and should not forfeit basic human rights because we are in prison."
Before You Go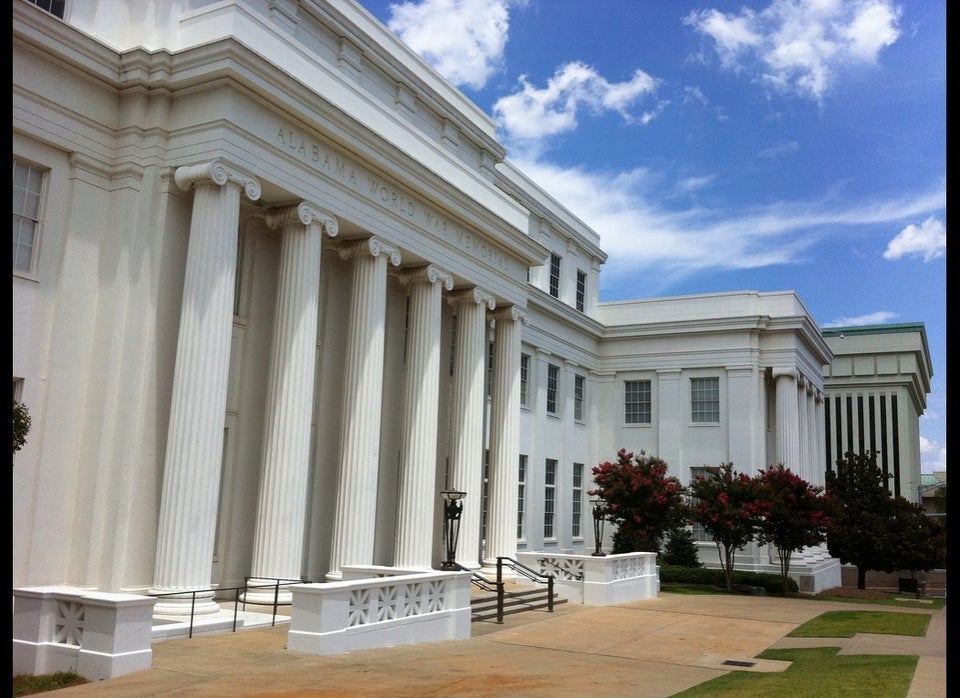 States Reducing Prison Populations
Popular in the Community