"I haven't been everywhere, but it's on my list." ― Susan Sontag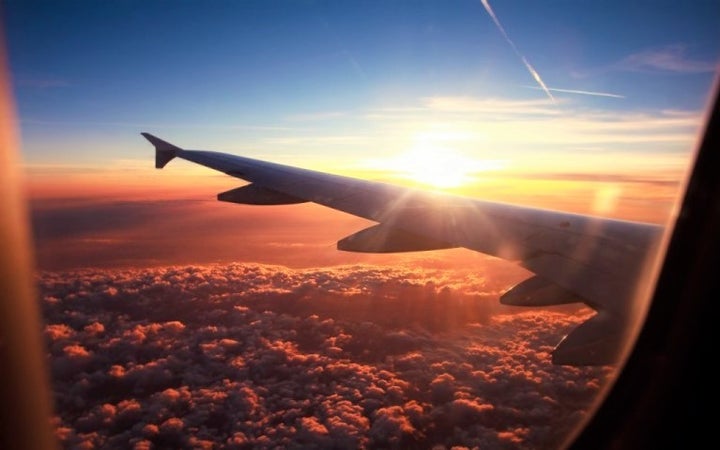 4:30am. Tasman Sea. Twelve people. One boat. We set off in search of orca (killer) whales, but it soon became clear that the captain had other intentions. Namely, death. Or as the first mate put it: "pounding the fear of the sea into you lot". My nine companions in this expedition were in a wedding party from South Africa. They helped me untangle the straps of my life jacket and we huddled together in hopes of surviving the next four hours. Between jolts of the boat and mouthfuls of water, we exchanged the usual questions and answers of where we were from and how long we were traveling. After the deck flung us into the air for one particularly back-bruising jump, one of the women looked at me and said: "You're so brave."
Really? Me? Why? The simple answer: because I was traveling on my own. The long answer: because I was traveling on my own, and signed up for a boat ride with a bunch of strangers, at a time when the waters were so dark and dangerous the sun dared not shine, and still you could hear me talking about adventure with a silly grin on my face. Perhaps your next adventure is just a step, drive or flight away, but you might never leave if you keep waiting for someone to go with you. Take hold of your deepest core value – bravery, strength, joy, compassion, generosity, ambition – and make the leap!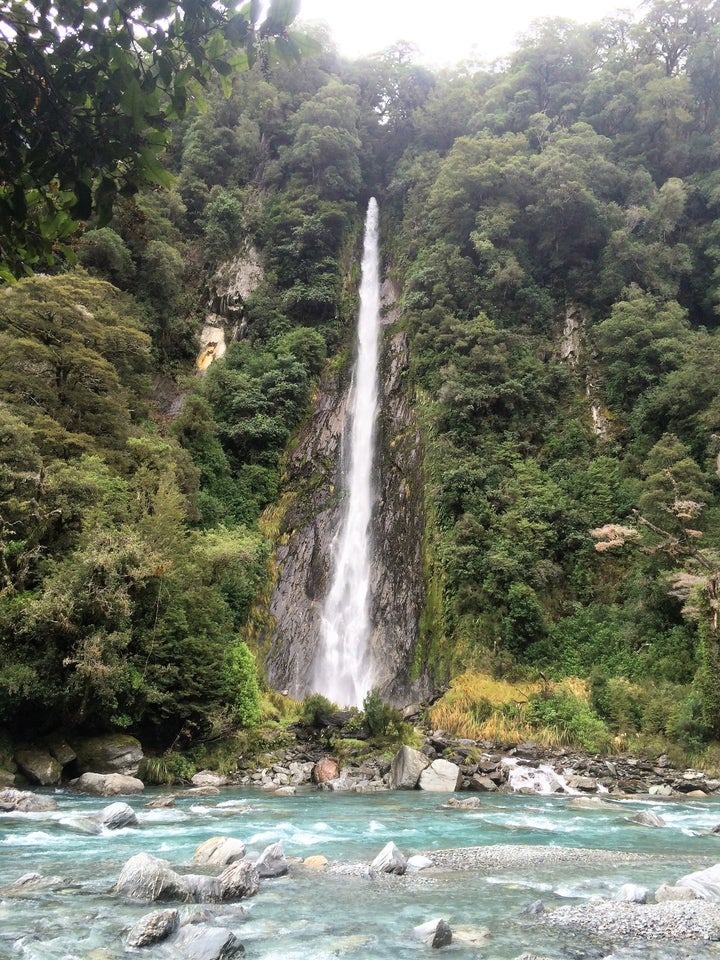 Truth #1: You will be on your own
So you've decided to be an independent world traveler? Congratulations! You brave one, you. All I can say is bring a bottle of water, a book and a smile wherever you go and you will go far. Only eleven percent of world travelers are flying solo. For my first long-term solo trip, I went to New Zealand in the spring (their autumn) of this year. The landscape boasted rolling green pastures, sparkling turquoise waters, and friendly faces as far as the eye could see. While I did not spot any whales, I saw plenty of dolphins! An island getaway might be just the thing you need for a breath of fresh, salty air. The South Pacific is speckled with islands you could be hopping!
Truth #2: You will meet loads of people
Sure you're traveling alone, but that doesn't mean you should be lonely. You have the potential to meet all the people, see all the places, and do all the things your heart desires. If you want to share a baguette with a stranger at a corner café, you can! If you want to hike Mount Doom with a new friend (who just happens to look like Frodo), you can! If you want to go boogie-boarding down a sand dune with a parrot on your shoulder, you can! Basically what I'm saying is: if you believe you can, you can! Of course there are several important factors to consider, but your bank account should not determine your amount of fun. If you can't afford another night out on the town with the Brits, then settle in for a wild game of Monopoly with the post-army Israelis.
There's such a wide variety of people on the road, and while a lot of them are friendly and game, not everyone is going to talk to you or treat you with basic respect. Trust your instincts. I cannot emphasize this one enough. That feeling in your gut, that tap on your shoulder, that spidey-sense tingling – trust it. Be strong and vulnerable, but most importantly be aware. If you stay true to the goodness within you, then you will meet good people. These people might stick around for a day or stay in your heart forever. Appreciate the power of connections. Don't hole up in your hotel room. See the sights! If you travel with joy and confidence, then you'll have no problem meeting new people. Mankind has legs to wander and arms to embrace.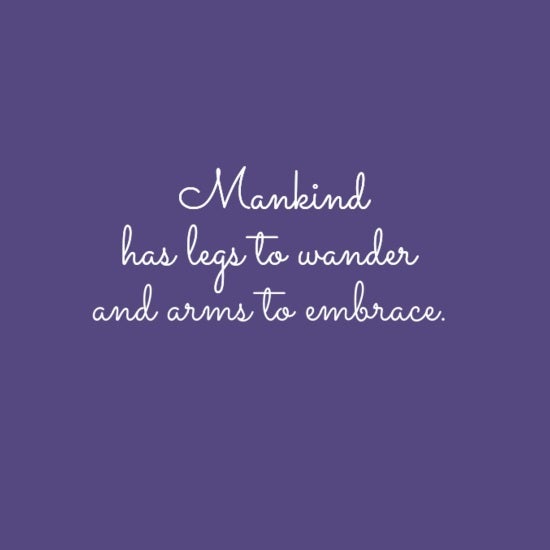 Truth #3: You will make (and break) a budget
This is inevitable. Money does not grow on trees in any land. No matter how magical it would be to dive into the Great Barrier Reef or take a trip to Hobbiton, it's going to cost you. Transportation, food and accommodation are major drains on that contemptible bank account balance. That's not even mentioning all of the activities that you'll want to experience. I made a budget for several months of trekking New Zealand. Since I was on that side of the world, I figured I might as well visit Australia, too. I bought tickets to Sydney and Melbourne and obliterated my bank account. The detour cost me a few weeks of travel and I had to return to the States early. Was it worth it? I'm not entirely sure. Sometimes less is more. Sometimes it isn't. If you're wondering how much "spending money" to have: plan for spontaneity.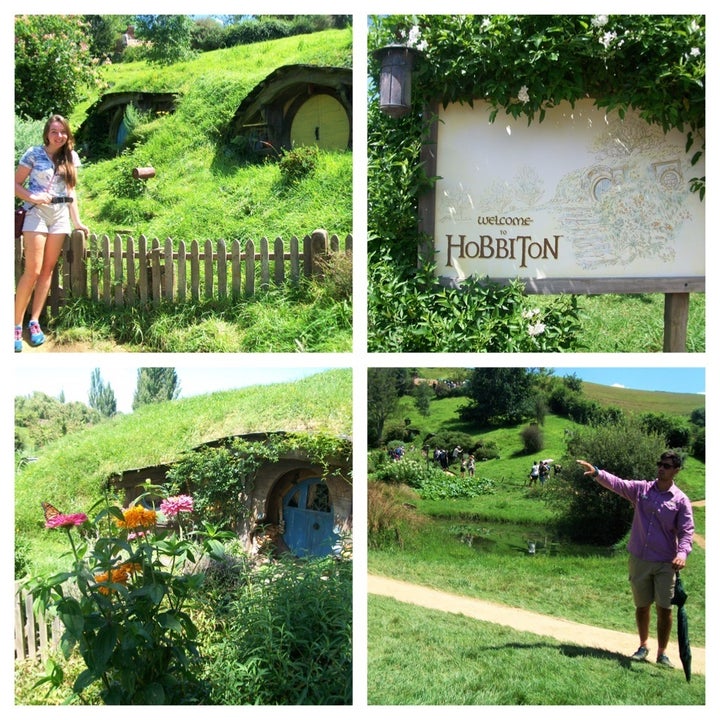 Truth #4: You will experience time travel
And its effects, which include, but are not limited to: bad skype timing, bad breath on long flights (bring a mini tube of toothpaste and toothbrush in your carry-on, you won't regret it), and seriously bad doubts about your decision to leave behind all the familiar things of your life. Because in reality, no matter where you are or what time zone you're sporting those tennis shoes in, plans don't always workout (and people don't understand that by tennis shoes you mean sneakers).
Before I made it to New Zealand, I had a seven-hour layover in Fiji. I planned to get out of the airport and explore the island. It was a bright, sunny day and the beach was calling. However, thanks to my terrible sense of direction, I entered the airport through the wrong line and the customs officers wouldn't let me leave.
So I did what any sensible person would do. I sat in a corner and cried. Eventually, a beam of fluorescent light poked through my misery and I realized that this moment could make or break my trip. I wiped at my eyes and looked around. There was a guy sprawled out on a couch on the other end of the terminal. After a casual walk-by, I plopped down on the chair beside him and started talking. He had fourteen tattoos. I had fifty-two cards. He had some cheesy jokes. I had a loud laugh. Soon enough we forgot all about the time. Even though we didn't get to feel the foreign sand between our toes, we did get to experience something new: each other! Forget the doubts. Forget the time constraints. All you have promised is this moment. Seize it.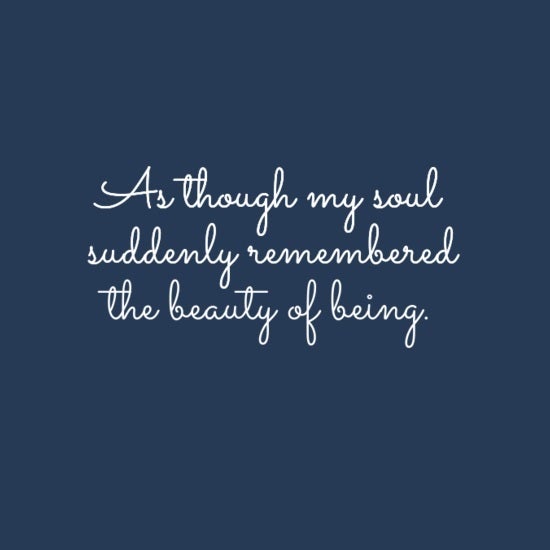 Truth #5: You will have many moments
Hopefully you will have at least one Moment with a capital "M". Will it be meeting the love of your life? Will it be eating a slug off the oldest kauri tree in the rain forest? In the moment, you'll know it. It will feel like the heavens are opening up to reveal something just for you.
In Kaikoura, New Zealand – an east coast beach town crawling with seals – I took a rusty, red bike for a two hours' ride along the peninsula. The bike seat broke off as the country road hit a dead end. Grumbling to myself about the bruise on my bum, I hauled the bike over a low wired fence, through a pasture of dairy cows, and across an abandoned railroad track. For once my lack of an internal compass paid off, as I stepped onto a black sand beach. I dropped the bike and dove into the sea. The waves crashed over my head. The waters swirled around like a troupe of dancers, and I had a Moment. As though my soul suddenly remembered the beauty of being.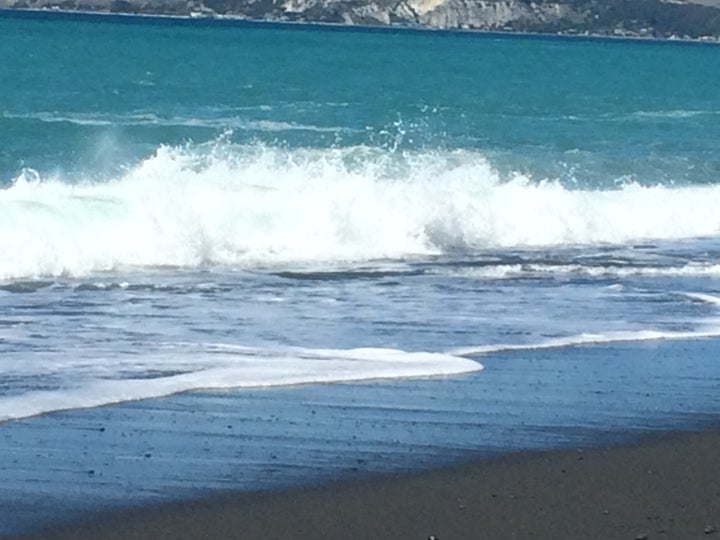 The nightclubs are great, but keep in mind that sometimes you have to go off the grid to have a dance with nature.
Truth #6: You will lose things
Right when you think you don't need something, you do, and it's not there. I'm talking insect repellent. I'm talking earbuds. I'm talking that sweet as jasmine perfume you haven't worn because you haven't been trying to impress anyone and suddenly you just want one spritz of it for your own pleasure.
Of course there are the seriously important things to triple check for – like your passport, tickets, keys and wallet – but everything else is only worth a shrug. I packed a purse, backpack and duffel bag for my trip. Within a week I was tired of hauling the big, yellow duffel around. Unfortunately, it was a vintage tennis bag – very painful to part with – and I might've cried "Wilson!" yet it was a literal weight off my shoulders once I dropped the duffel bag into a donation bin.
In the long run, it's more important to keep track of a diary than to worry about having those designer shoes. Besides, the feel of organic earth under your bare feet is incomparable.
Truth #7: You will find things
Step outside your front door and there's a whole world of wonders just waiting to be discovered. I found a wharf where the stingrays played in Picton. I found an apple whiskey that tasted like sunshine in Sydney. I saw the glowworms sparkling like little blue stars in the Waitomo Caves. I even danced around a lighthouse to celebrate the life of a deceased Maori elder in Cape Reinga. It's so important to try new things – foods, traditions, tours and perspectives. Even though your water spins down the drain in a clockwise direction, halfway around the world in the southern hemisphere it spins the opposite way.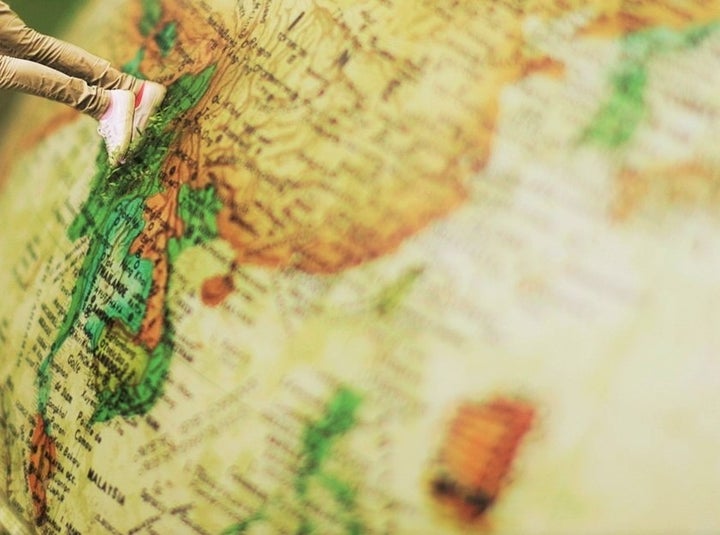 Bonus Truth: You will realize that it's not all about you
There are billions of people, millions of species, and thousands of mosquitoes on this planet. Whether you travel or not, the world will continue to turn. Time will continue to burn. There is one thing that makes it all worthwhile. Love. The discovery of it time and again – in yourself, in others, and in the most unexpected and exciting ways – that's the adventure!
Truth be told, everything will not go according to plan. Go anyway.