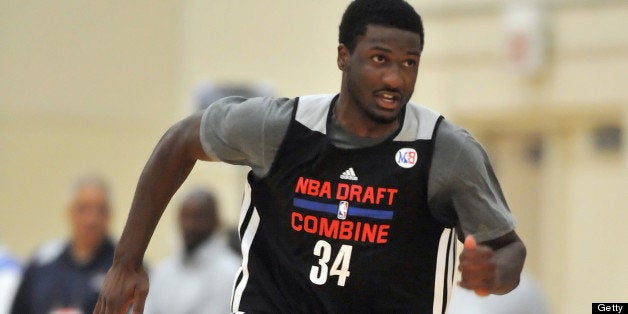 INDIANAPOLIS (AP) — The Indiana Pacers may not have gotten the new shooting guard everyone expected in Thursday night's NBA draft.
Instead, they found someone who fits their system and might cause even more headaches for the league's top offenses.
The Pacers pulled one of the bigger first-round surprises Thursday night by selecting 6-foot-7, 220-pound forward Solomon Hill of Arizona with the 23rd pick overall — a guy few draft analysts expected to go that high.
"We graded out his defensive possessions and we thought he was terrific defensively," general manager Kevin Pritchard said. "As (coach) Frank (Vogel) got more involved, he really liked him, too. We think he's going to be a good defensive player and that's our culture."
If Hill performs like the Pacers anticipate, it could make their already tough defense even better.
Indiana led the NBA last season in defensive field goal percentage, defensive 3-point field goal percentage and rebounding and finished second in points allowed per game. Hill gives Indiana another long defender with a defense-first mentality and he's not a bad shooter, either.
Last season at Arizona, the senior forward shot 45.8 percent from the field and had averages of 13.4 points, 5.3 rebounds and 2.7 assists. The scouting report calls him a "very good" 3-point shooter who finishes strong at the rim and gets to the free-throw line frequently — all facets the Pacers can use on a bench that struggled mightily against Miami in the Eastern Conference finals.
Pritchard believes the Pacers' newest player can defend point guards, shooting guards and small forwards, and said teams interested in acquiring Hill started calling almost as soon as Commissioner David Stern made the announcement.
"My job is playing defense and spreading the floor," Hill said on a conference call with reporters. "I have to practice early, I have to work hard and try be that guy who comes off the bench and plays well."
Hill was an all-Pac 12 selection each of his final two seasons at Arizona and finished second on the team in scoring and rebounding in 2012-13. He considered leaving school after his junior season but decided to return, in part, because he didn't want to finish his college career with the sour taste of a first-round NIT loss to Bucknell.
The Pacers started watching Hill closely in November and noted that when the Wildcats improved late in the season, Hill was playing a larger role and was becoming a more consistent shooter. They were so intrigued that they brought him to Indianapolis twice for workouts, and Hill said he could tell there was a different vibe the second time — with Vogel watching.
Indiana used its second-round pick on 7-foot, 255-pound center Colton Iverson of Colorado State, then traded the pick to Boston for cash. The Celtics confirmed the move early Friday.
But in Indy, the selection of Hill, the trade of Iverson or the fact that four players with Hoosiers' ties — Indiana teammates Victor Oladipo and Cody Zeller went second and fourth overall and Detroit's Ray McCallum and Ohio State's Deshaun Thomas, who played prep ball in the state — could not overshadow the state's biggest news.
Larry Bird was rejoining the Pacers.
Just 9½ hours before the draft, Bird walked into the same room he stood in exactly one year ago to announce he was leaving because of health problems. This time, it was to be introduced as the new president of basketball operations. Donnie Walsh, who preceded and succeeded Bird as the day-to-day decision-maker in Indiana, will now step aside and serve as a team consultant.
The only man to ever win the league's MVP Award, coach of the year award and executive of the year takes over a team that won the Central Division and came within one game of reaching the NBA Finals for only the second time in franchise history. He won't officially reclaim his title until Monday and said he would leave the draft-night selections to Walsh and Pritchard.
"I've watched a lot of basketball games, I just don't know the college guys," Bird explained during a morning news conference. "We have plenty of guys who have watched these guys play."
Turned out, he couldn't completely recuse himself from the draft-room discussion.
"Larry didn't know the draft from the point of studying it for a year, but he wanted to be part of it and he certainly has a say, and why wouldn't you listen to Larry?" Pritchard said.
The Pacers' top offseason priority is re-signing free agent power forward David West. But unlike Walsh, who said in mid-June that the Pacers' bench played about as well in the playoffs as the front office could have hoped, Bird expects more from the backups and promised to make improvements.
The Pacers are hoping the selection of Hill helps fill one of the holes on a team that would have its top six players back if West re-signs and former All-Star Danny Granger is healthy after missing all but five games last season with an injured left knee.
"Our job is to put as much talent out there and let the coaches make the decisions," Pritchard said. "We think he (Hill) can compete for minutes."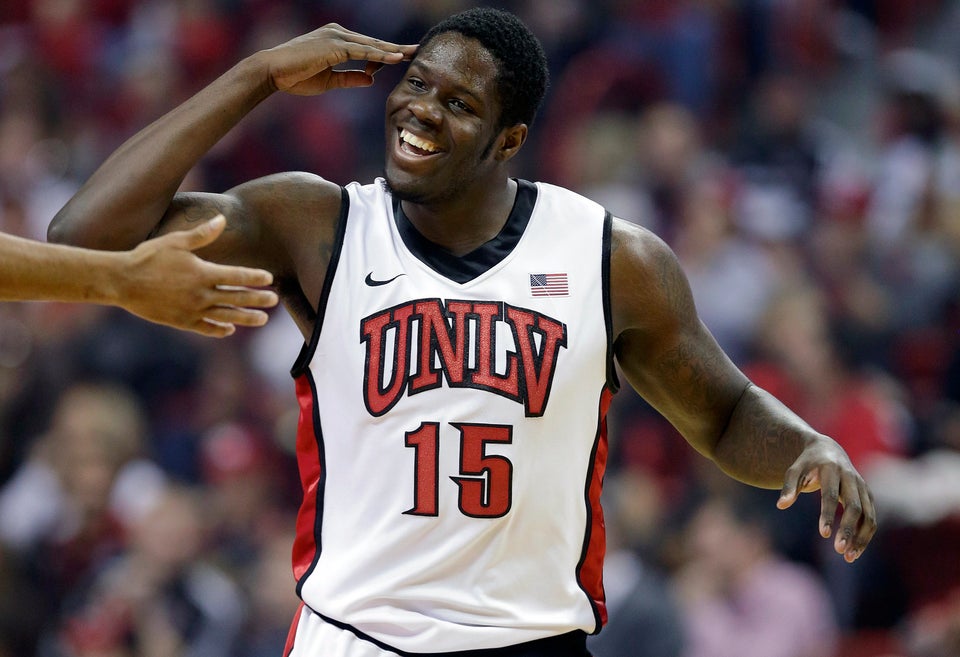 NBA Draft 2013: First Round Results