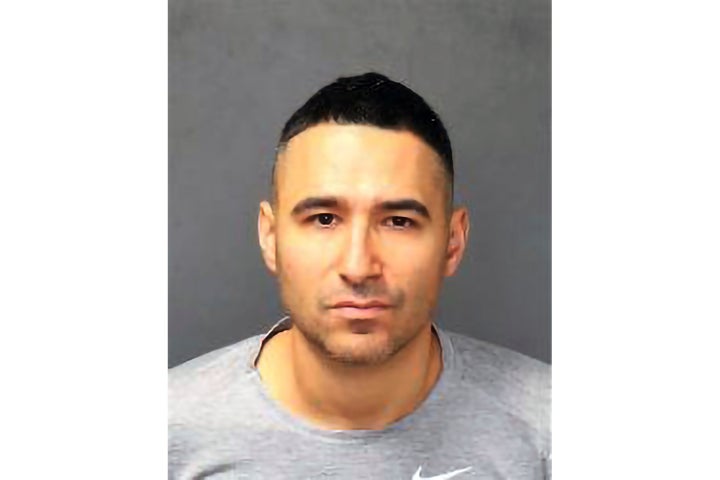 A New Mexico Republican who lost his state House election pleaded not guilty Friday to charges stemming from several shootings of Democratic officials' homes.
Solomon Peña was arrested in January after an investigation by Albuquerque police found that six shootings between Dec. 4 and Jan. 5 were allegedly connected to Peña. Police said Peña hired four other men to shoot at the homes of four local Democratic officials following his election loss, which he claimed was rigged.
Peña, whom Albuquerque police described as the "mastermind" behind the attacks, was indicted by a grand jury Monday on 14 charges related to the shootings.
Prior to the shootings, Peña visited the homes of his alleged targets, NBC News reported.
"Peña came to my house right after the [November] election," Bernalillo County Commissioner Adriann Barboa told NBC News. "He was sort of erratic in the points he was trying to make about the election, and about how many doors he knocked on and how the number of votes didn't match."
Former County Commissioner Debbie O'Malley told NBC News that Peña also came to her home and "was angry about losing the election."
"He felt the election was unfair and untrue," O'Malley said, adding that she later called the police. On Dec. 11, her home was struck by a dozen bullets.
No one was injured in the shootings.
Peña, who has a history of felony convictions, will remain in jail until he awaits trial, a judge ruled last week.
Popular in the Community