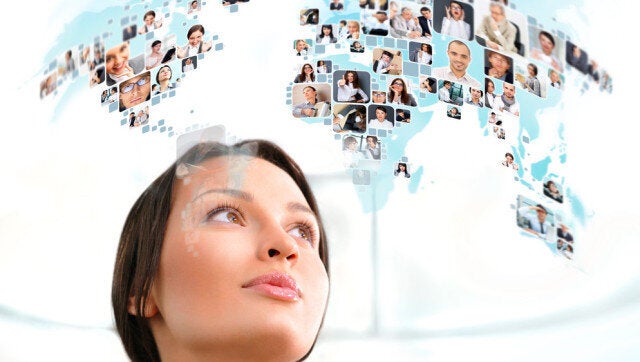 Laid off? Fired? Recent grad? Ready to cut the corporate strings and go out on your own? Finding a job is hard these days, so more and more people are deciding to go the route of working for themselves. Solopreneurs, entrepreneurs who single-handedly run their own businesses, are finding personal and financial success by creating their own work and making their own rules. But, how do you create work for yourself? What do you do when you're starting from scratch?
Creating a job for yourself takes time and dedication, but it is achievable. I did it and you can, too.
After being laid off from a high-paying corporate job in 2009 (and given the bad news on April Fool's Day, no less), I decided it was time to take control of my life. Why put all my eggs in someone else's basket? I was going to start weaving my own basket, several of them actually; my eggs were going to be in lots of places.
Not sure how to get started as a solopreneur? Here are my top tips for getting new business:
Amp up Your Personal Branding
Many people will tell you to use your name for all your online efforts. There's nothing wrong with that, I have a domain with my name and I also claimed my name on Twitter and Facebook. But, my primary website URL, Twitter profile, and Facebook page brand what I do. I'm a writer and I want people to think of that when they think of me. Therefore, the website I use most is WordsDoneWrite.org, my primary Twitter account is @wordsdonewrite, and my Facebook business page is Facebook.com/wordsdonewrite. When people think of me, they think of writing; and that's how I get work.
Twitter sometimes gets a bad rap for being frivolous, but it is one of my most effective tools for getting work. Every client I worked with last year came as a direct result of a relationship I started on Twitter. Connect with people in your area, your industry, and those who share your interests. The friendships you develop online can turn into paid work once people get to know you and appreciate your knowledge.
Maximize Your Use of LinkedIn
Oodles of people set up a profile on LinkedIn and then forget about it. Don't be one of those people. Set up your profile fully; if there's a blank, fill it in. Because I've taken the time to make my LinkedIn profile shine, I've been contacted by recruiters from Princess Cruises, Disney Consumer Products, KPMG, Belkin, Weber Shandwick, and more. To do even more with LinkedIn, be sure to join groups and start networking with others in your industry.
When I worked in corporate America, I managed the company blogs for the C-suite. When I got laid off, I finally started my own. Hands down, this has been the most effective way I've generated work. When you write about your industry or any area that you know well, people will quickly think of you as the expert that you are. You get to show that you know your stuff without being salesy. Become that go-to person and people will listen.
Chances are good that you're not going to get paid work right out of the gate. In the meantime, use that time to build up good word-of-mouth and get some testimonials. How can you help someone you know? Can your skills be of benefit to a charity you support? What about applying for an open position on a board of directors? Once people see first-hand what you can do and have the chance to work with you, you increase the likelihood that they'll remember you when they have some money in the budget.
Although we tweet and send status updates through a variety of social platforms, email is still the leading tool for written communication. Don't overlook the potential that lies within creating an effective email signature. Don't just put your name, tell people how you can help or what you can do. Can you create an advertising campaign? Do you teach yoga? Are you able to fix their computer? Everyone who opens your emails should know what you do. Don't assume they already know; remind them.
There's lots of fish in the sea, so to stand out in a crowd try to find what makes you memorable. Keep in mind, this can be something personal or professional. Perhaps it's a signature color you always wear to events, maybe it's a really unique business card, possibly it's a funny bio on your Twitter profile. Make it easy for people to remember you--and they will.
Never underestimate the power of knowledge. When I got laid off, I wanted to make the most of all my free time. I read every business book I could get my hands on. If I didn't know how to do something, I taught myself. Whether you choose to read books or blogs, listen to podcasts, or watch video tutorials, learning new skills makes you more marketable. And, then, you can charge people for your new found knowledge. See how that works?
Attend Local Events and Major Conferences
Meeting other business people in person is essential for success. Many might have needs that you can fill or know people you should meet. Don't dismiss anyone or think any project is too small. You'd be amazed how something little can turn into something big if you put your best foot forward.
Go Beyond Your Comfort Zone
Being comfortable is nice, but it never yields change. And with change comes growth. If you want to strike out on your own, put yourself in situations where you're out of your element. Whether it's a social situation or trying to learn something new, don't throw up your hands and walk away because it's not easy. Very few things in life worth having come easily.
Relationships take time to develop and trust is earned, so it will take awhile to get some momentum going. But, perseverance is key if you want to become a solopreneur. You're worth the time, so make the investment in yourself.
Related