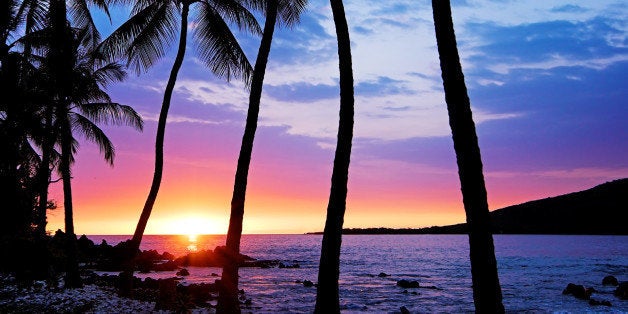 On Sunday, June 21 the summer solstice returns and we're welcoming it like the ray of sunshine that it is. What that means here in North America is that the sun will reach its northernmost point in the sky and we'll be treated to more daylight hours than at any other point in the year. In celebration of the solstice we present the first ever Sunny Awards for the best sunrises and sunsets nationwide. And the award goes to...
Best lunar-like Sunrise: Maui, HI
To witness this sunrise you'll have to rise and shine around 3:30 a.m. and prepare to navigate many twisty hairpin turns in your automobile as it makes the slow climb toward the summit of Maui's dormant shield volcano Haleakala, but holy cow are you in for a treat! Just wait until the glorious Hawaiian sun floods the lunar-like surface of the volcano and hundreds of spectators erupt into thunderous applause. Amazing.

Best Great Lakes Sunset: Saugatuck, MI
Most folks who live along Lake Michigan reside on its western shoreline--as in Chicago and Milwaukee--which means they are denied the splendor of a lakefront sunset. Meanwhile, the nearby Wolverine State enjoys hundreds of miles of shoreline and sublime Lake Michigan sunsets every single day. Our favorite of them all is at Oval Beach in the cozy, artsy lakeside town of Saugatuck. You won't be disappointed.
Best City Sunrise: San Francisco, CA
The City by the Bay is home to a million postcard-perfect images whether it's layers of fog blanketing the city or the sight of a cable car perched atop a hill, but would you believe one of its prettiest sights often goes unnoticed? Wake up early, down an espresso and hit the hillside of the nearby Marin Headlands to watch the city wake up before your very eyes. Vista points are plentiful and visitors are often few and far between.
Best Touristy Sunset: Key West, FL
Lots of sunsets are iconic enough to attract the masses, but few are so simultaneously jubilant, tacky, and celebratory as the ones that happen daily at Mallory Square in Key West. The island is filled with glorious vistas and we recommend a sunset boat ride for sure, but every visitor at least once needs to surrender to the two-hour party of vendors, street performers and revelers that comprise this upbeat sun down event.
Best Smoggy Sunrise: Los Angeles, CA
It might first read as a backhanded compliment -- indeed the City of Angels has made strides to become a greener city--but persistent droughts and heatwaves haven't helped L.A.'s pollution problems. Yet even scientists acknowledge that smog does alter the appearance of a sunrise/sunset--often resulting in a hazy, but compelling array of striking warm tones and colors.
Best Middle-of-Nowhere Sunset: Monument Valley, UT and AZ
Few places in the U.S. conjure up feelings of isolation like the vast expanses of the American Southwest. Hundreds of miles from any major metropolitan area, the sandstone buttes at Monument Valley National Park rise majestically from the earth's surface and huddle together like silent, immovable icons while various shades of yellow, pink, purple and orange fill in the spaces between them. It's a majestic sight.
Best East Coast Sunrise: Isle of Palms, South Carolina
The Low Country wins our enthusiastic seal of approval when it comes to rising with the rooster and hitting the seashore to watch the sun make its first daily appearance over the U.S.A. In truth, you'd be hard-pressed not to find a good-looking vista in all the coastal region including Hilton Head and Tybee to name a few, but we're not going to deny quaint Isle of Palms its irresistibly scenic morning wake up call.
Best Booze Cruise Sunset: New York, NY
It can be a bit of a head scratcher trying to watch the sun set over Manhattan's sensational skyline if you're standing in the middle of it. Enter the party boats that pick up the masses and take them on a spin around the East and Hudson Rivers for a few hours of sunset selfies and alcohol-induced tomfoolery. Just try and exercise some restraint while drinking. You wouldn't want to miss a sunset like this one, would you?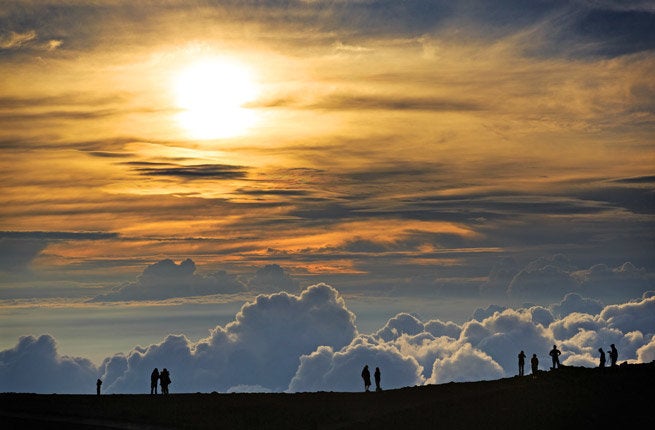 Best Sunsets In America
Related