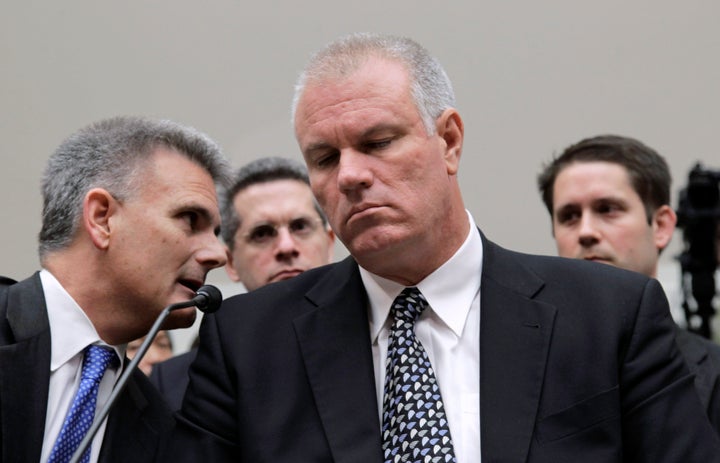 WASHINGTON -- The Department of Energy considered granting Solyndra a second loan even as the company's dire financial situation became increasingly apparent, internal White House email threads released Tuesday show. But administration officials are pushing back against the claim that the department came anywhere close to approving the $469 million loan.
The Washington Post reported on Wednesday that the Energy Department was "poised last summer to give Solyndra a second major taxpayer loan of $469 million" -- language that administration officials are taking issue with.
"The Washington Post story is wrong," Energy Department press secretary Damien LaVera told The Huffington Post via email. "The Department was not poised to approve a second loan application. In fact, the career staff at the Department had only barely begun to do the due diligence that would have been required for a second loan. This application would have had to undergo many more months of analysis before being approved, but the Department and Solyndra mutually agreed that the application should not receive further consideration."
The application for the second loan guarantee wasn't tabled until October 2010, despite explicit warnings from Solyndra's auditors that the solar panel manufacturer was in danger of financial collapse. It was made in response to a July 2009 federal solicitation for renewable energy projects. More than 167 projects applied, with Solyndra's application going out just days after it received its first loan.
Joked another official: "Possible to close and default on one before closing on a second??? Could be a new record."
Once touted as a model of green energy, Solyndra received a $535 million loan guarantee from the U.S. government in 2009. The company has since laid off 1,100 workers and is now filing for Chapter 11 bankruptcy.
The administration emails disclosed by a House Energy and Commerce subcommittee, which is investigating the original Solyndra loan, show government officials had significant concerns about the company's financial viability more than a year before it went belly up.
Energy Department adviser Steve Westly said in an email to the White House that he was worried Solyndra could not "survive long-term" and urged the president to avoid embarrassment by re-evaluating his decision to visit the company.
The trip, Westly warned, "could haunt him in the next 18 months if Solyndra hits the wall, files for bankruptcy ..."
An email exchange between Valerie Jarrett, a senior adviser to President Barack Obama, and Ronald Klain, Vice President Joe Biden's chief of staff, indicates that they knew the president was taking political risks in visiting Solyndra.
"There is an inherent risk in highlighting a single company before they have a track record," wrote Jarrett on May 24, 2010.
"Or even after they have one :-)" replied Klain.
That correspondence came only two days before the president made his much-cited speech at Solyndra's headquarters in Fresno, Calif.
REAL LIFE. REAL NEWS. REAL VOICES.
Help us tell more of the stories that matter from voices that too often remain unheard.