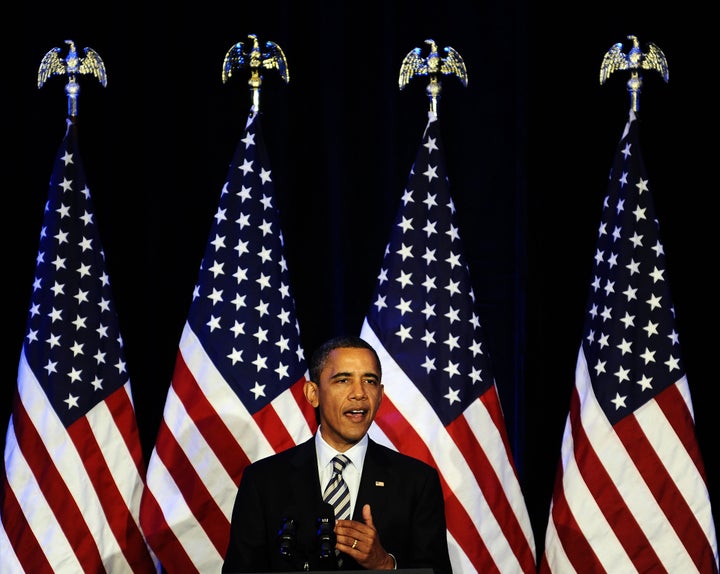 WASHINGTON -- The White House Counsel's Office has formally rejected a congressional subpoena of documents relating to the $535 million loan guarantee that the administration shepherded for Solyndra, the now-defunct solar energy company.
In a letter to the chairs of the House Energy and Commerce Committee and Subcommittee on Oversight and Investigation, Kathryn H. Ruemmler, counsel to the president, calls the request for documents made by House Republicans a "vast fishing expedition" and a "significant intrusion on Executive Branch interests."
"As written, [the subpoena] encompasses all communications within the White House from the beginning of this Administration to the present that refer or relate to Solyndra, and the subpoena purports to demand a complete response in less than a week," Ruemmler writes. "Thus, any document that references Solyndra, even in passing, is arguably responsive to the Committee's request, and you reaffirmed this week that you intend for the request to be that broad. There is no basis for such a broad request beyond a "vast fishing expedition," as Congressman Dingell noted yesterday. Moreover, responding to such an expansive request would require the devotion of substantial resources to gather and review many documents that are of no legitimate oversight is itself an unreasonable burden on the President's ability to meet his constitutional duties."
In rejecting the subpoena, the White House has taken one of its sharpest stands to date against the House GOP's oversight capacity. When Republicans gained control of the House in the 2010 midterm elections, many predicted that these types of standoffs would become routine. Only recently, however, have investigations into administration actions or programs, such as the loan program in which Solyndra participated and the gunrunning initiative known as Operation Fast and Furious, gained real national attention.
The administration has already given congressional investigators more than 85,000 pages of correspondence between the Treasury Department, the Office of Management and Budget, the Energy Department and the White House. And in a meeting with the House Energy and Commerce Committee Wednesday, the White House Counsel's Office offered to turn over even more.
According to Democrats in the meeting, administration officials said they would comply with a subpoena that related to four aspects of the Solyndra investigation: whether or not campaign contributions influenced the decision to grant the company a loan guarantee; White House involvement in the decision to "make a conditional commitment to Solyndra for its loan guarantee"; White House involvement in the decision to end the loan guarantee; and the White House's decision to subordinate the government's interest (in favor of the shareholders) in restructuring the guarantee.
Congressional Republicans's request for information beyond that prompted the rejection of the subpoena. But officials familiar with the ongoing dialogue aren't convinced that the two parties have now reached an impasse. The hope is that Ruemmler's letter will prompt further negotiations over which documents to request and hand over.
Popular in the Community