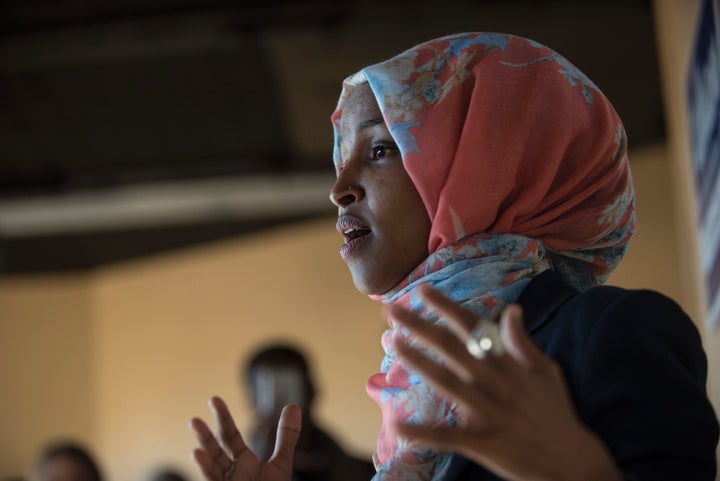 Ilhan Omar became the nation's first-ever Somali-American lawmaker in November, offering a ray of hope amid rampant anti-Muslim attacks across the country. But she became a victim of this violence herself on Wednesday, when a cab driver threatened to rip off her hijab and called her "ISIS."
The Minnesota state representative-elect described what happened as she left a series of meetings at the White House as "the most hateful, derogatory, islamophobic, sexist taunts and threats I have ever experienced" on Facebook Wednesday afternoon.
Omar, who escaped the cab shaken but physically unscathed, told the Minnesota Star Tribune she plans to continue focusing on her scheduled conferences and meetings in Washington D.C., although she is still concerned about her safety.
"I plan to report once I am back home safe in Minneapolis," Omar told the Star Tribune. "He knows the hotel I am staying at and [I] don't feel safe enough to say anything at the moment."
Omar, who is 34 years old and a mother of three, was born in Somalia and lived in a Kenyan refugee camp for four years before immigrating to the United States at the age of 12. She ran on a progressive platform, prioritizing affordable college, economic equality, criminal justice reform and clean energy in her campaign that defeated longtime incumbent Phyllis Khan.
America "is the land of liberty and justice for all, but we have to work for it," Omar told The Huffington Post in October. "Our democracy is great, but it's fragile. It's come through a lot of progress, and we need to continue that progress to make it actually 'justice for all.'"
The Huffington Post is documenting the rising wave of anti-Muslim bigotry and violence in America.
Before You Go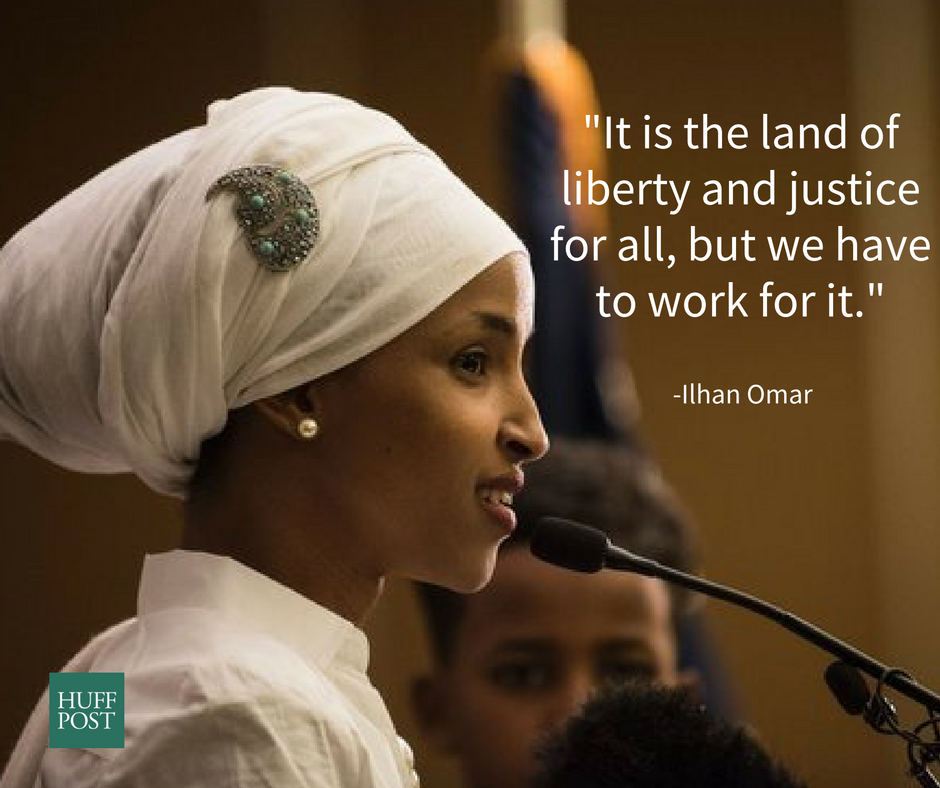 Muslim Women Who Made A Difference In 2016
Popular in the Community