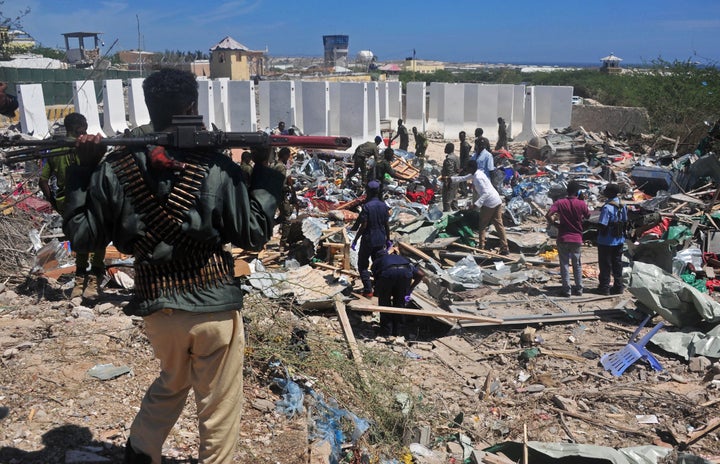 Every week, we bring you one overlooked aspect of the stories that made news in recent days. You noticed the media forgot all about another story's basic facts? Tweet @TheWorldPost or let us know on our Facebook page.
These operations mark an escalation in the ongoing U.S. and African Union fight against the al Qaeda-affiliated Islamist militant group that has been waging a decade-long insurgency in Somalia. Yet, despite years of U.S. drone strikes, ground offensives from African Union troops and the targeted killing of al Shabab's leadership, the group has persisted.
Originally a small faction of the Islamic Courts Union that took over Somalia's government in 2006, al Shabab broke away after the ICU was ousted and turned into a large-scale insurgency. The group's aim is to bring down Somalia's Western-backed government and impose a system of governance based on its extreme interpretation of Islamic law.
As the U.S. and African Union attempt to destroy the group, it has been able to take advantage of Somalia's political problems to continue pursuing its goal.
Al Shabab Attacks Continue In 2016
Al Shabab has also been able to attack outside Somalia's borders, as when militants killed 147 people in an assault on Garissa University in Kenya last April. Witnesses described heavily armed militants storming the campus and shooting scores of students, allegedly targeting Christians. In December, the group killed two people aboard a bus in northeastern Kenya, also singling out victims based on religion.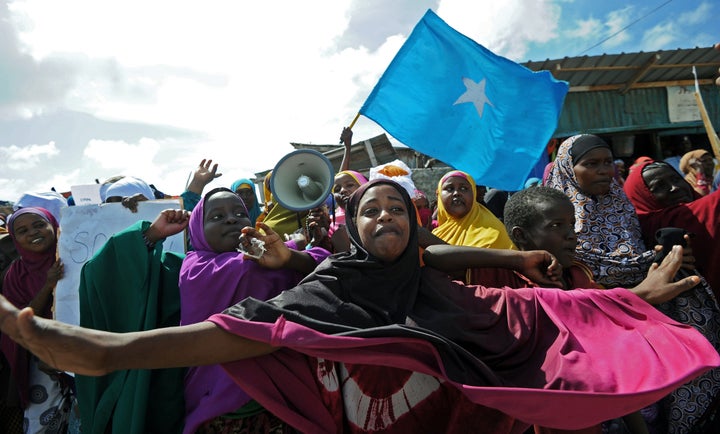 Dead Leaders Haven't Stopped Al Shabab
These attacks all occurred when intelligence experts predicted that al Shabab would be in disarray.
In 2014, an immense operation by the African Union Mission in Somalia, or AMISOM, retook many major towns in south-central Somalia. In September that year, a U.S. drone strike killed al Shabab leader Ahmed Abdi Godane, a brutal figure who worked to expand the group's influence. The Pentagon declared Godane's death a "major blow" to the organization, and some analysts believed the group would go into decline as a result.
"Al Shabab was perceived by intelligence agencies to be really divided; the thought was once Godane goes, that'll be it and they'll just fragment," Cedric Barnes, the Horn of Africa project director for International Crisis Group, told The WorldPost.
Instead, al Shabab continued to launch attacks under its new leader, Ahmad Umar. The group's structure and entrenched presence in Somalia allowed it to withstand Godane's death, just as it had when Godane's predecessor was killed in another U.S. airstrike in 2008.
"This is an organization that is resilient in different ways and is quite a bureaucratic organization. Like all bureaucracies, it reproduces itself, and it has the ability to survive what the U.S. and others might perceive to be decapitation," Barnes said.
Somalia's Dysfunction Fuels Al Shabab
Another major reason for the group's resilience, analysts say, is that the country remains politically unstable despite the territorial gains that AMISOM has made in Somalia since 2011. Disagreements between federal and regional governments and a lack of stabilization plan following AMISOM intervention have meant there's nothing to replace al Shabab in areas where it's been driven out.
Al Shabab also receives some popular support in Somalia. Much like its ally, al Qaeda, or the self-described Islamic State, the group has capitalized on political and economic dysfunction and the absence of a strong government. In some cases, the offer of $50 and a cell phone has been enough to attract new recruits.
"Al Shabab is still speaking to a lot of young Somalis who feel they are still not masters of their own destiny, that they are still beholden to the international community and the political plans of the United Nations or the United States, or particularly, neighboring countries," Barnes said.
While the U.S. claims that this weekend's strike stopped an imminent terror plot by al Shabab, analysts say violent attacks by its militants will continue.
Somalia is due for an election this year that the international community desperately wants to succeed so the country can fully transition to democracy.
But al Shabab's goal is to violently disrupt the elections and the Western-backed government that is holding them. This clash of interests likely means that more attacks, and more strikes to stop them, lie ahead.
Support HuffPost
The Stakes Have Never Been Higher
Related
Before You Go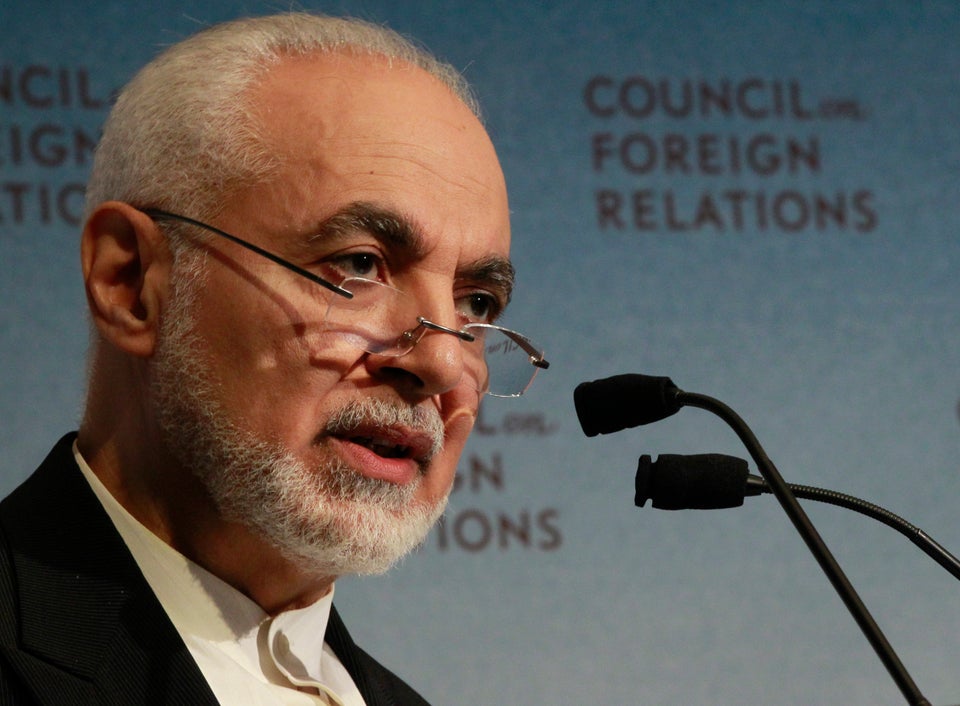 Muslim Leaders Condemn Terrorism
Popular in the Community