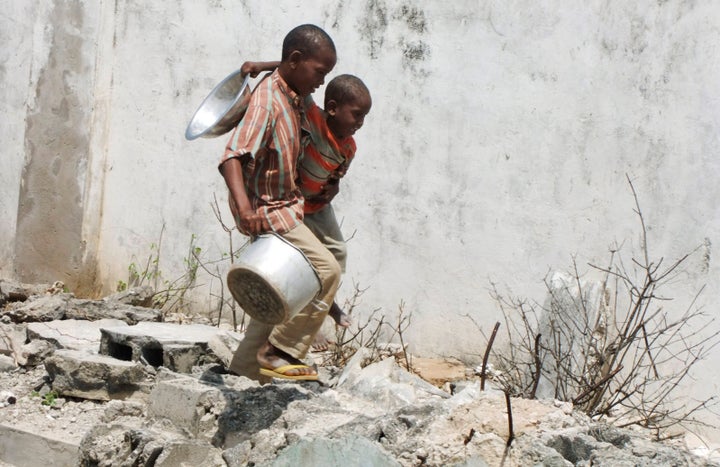 Of the casualties, 19 African Union peacekeepers died in the heavy fighting.
The U.N. fears tens of thousands of people have already died in the famine. Many have been forced to walk for days on end in hopes of reaching a refugee camp in neighboring countries. According to reports, women have also been forced to abandon their dying children during the treks.
In order for a famine to be declared, more than 30% of children must be suffering from malnutrition, two adults (or four children) must be dying from hunger each day for every group of 1,000 and the population must have access to below 2,100 kilocalories of food per day.
According to the BBC, the last time a famine was declared in Somalia was in 1992, and that because of insecurity, it seems to be the most affected country right now.
Today from 4 P.M. to 5 P.M, AP Reporter Jason Straziuso will answer any questions you might have about his coverage of the famine. If you want to ask Jason a question, leave a comment here or tweet it under the hashtag #somaliachat. Ask away!
REAL LIFE. REAL NEWS. REAL VOICES.
Help us tell more of the stories that matter from voices that too often remain unheard.