After 21 years of civil war and a 2011 drought that triggered what was called the "worst humanitarian disaster in the world" at the time, Somalia at last has a glimmer of hope. The country faces a potentially transformative moment as violence abates, a new government takes hold, and the largest youth generation in Somalia's history sees the possibility for change.
A report released Friday by the United Nations Development Programme (UNDP) finds that with over 70 percent of Somalis under the age of 30, youth empowerment is key to stability and growth in Somalia's future. The report urges an emphasis on youth as agents of peace-building and positive change, rather than victims or aggressors. It explains:
[Youth] are most often depicted in two ways: as helpless victims, unemployed, growing up in hopelessness, and subjected to forced labour and recruitment into militias; or as criminals or child-soldiers who are inherently violent and easily manipulated by others into becoming perpetrators, and are easily recruited by groups prone to violence.
This is the first time in over a decade that significant socioeconomic data have been collected in Somalia, and the UNDP hopes to share its findings with the new administration in Mogadishu.
Somalia's recent history has been grim, with three-quarters of the population living on less than $2 a day. Unemployment among 15- to 64-year-olds has increased from 47 percent in 2002 to 54 percent today. Ravaged by conflict and poverty, the country has not had an effective government since Mohamed Siad Barre was deposed in 1991.
In the past year, however, Somalis have experienced greater relative stability. The report's findings are "cause for hope," Sima Bahous, regional director of the regional bureau for Arab states at the UNDP, said during a meeting in New York on Friday.
Somalia's fledgling government also showed promise this month. On Sept. 10, the parliament chose Hassan Sheikh Mohamud, an activist with experience in conflict resolution, as president.
"[Mohamud] has won respect for his work in civil society and education, being one of the founders of Mogadishu's Simad university, where he was a lecturer and served as its first dean for 10 years until he resigned to enter politics," the BBC explains.
To rebuild the country, however, the government must offer young people better prospects than working with pirates, joining militant groups such as the al Qaeda-allied al-Shabab, or leaving Somalia altogether.
"We have lost an entire generation," said Elmi Ahmed Duale, Somali ambassador to the U.N., speaking of his compatriots in exile. According to the UNDP report, 60 percent of youth intend to leave the country to seek better opportunities.
At least the opportunities with pirates or al-Shabab may have become less attractive recently. The Associated Press, in a story titled "Party seems over for Somali pirates," reports that the perks of piracy are not what they used to be.
Al-Shabab, which means "youth" in Arabic, had also been attracting young people with offers of regular payment and employment where few other options existed. Now, however, the Somali government has seen a "stunning reversal" in its fight for territory against the terrorist group. According to a Voice of America report, U.N. Special Representative for Somalia Augustine Mahiga recently declared that "the backbone of the al-Shabab's militant group has been broken."
Despite these recent gains, the UNDP report indicates that Somalia's future still rests on whether its youth can be galvanized to support a peaceful future.
Related
Before You Go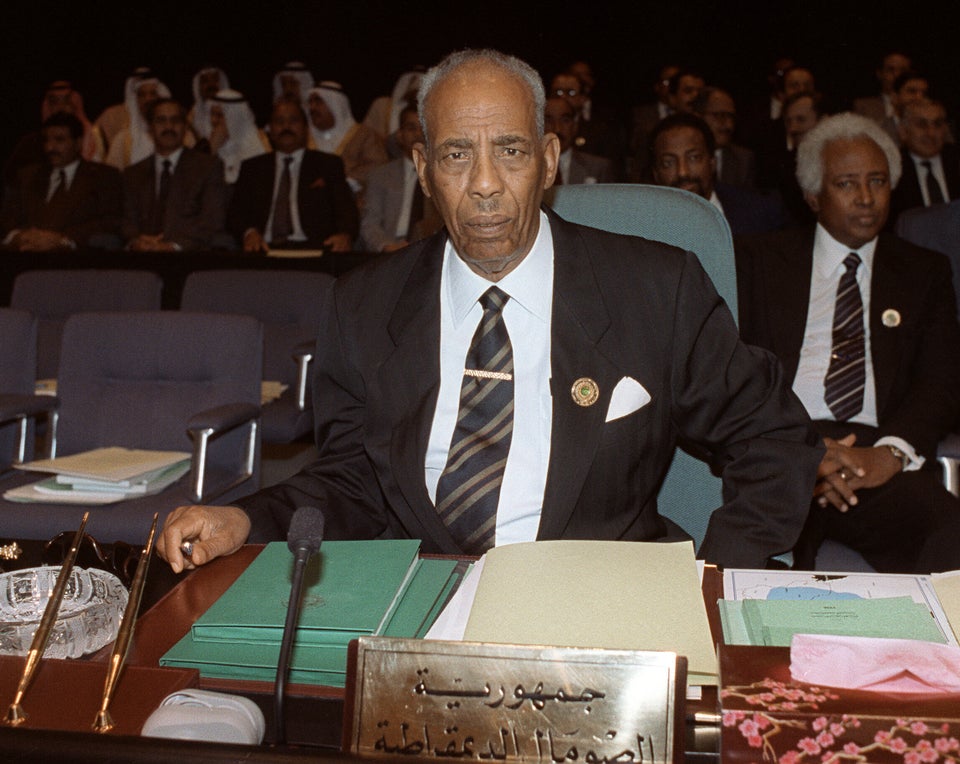 Al-Shabab Wages War
Popular in the Community