Somalia has one of the highest rates of female genital mutilation in the world, but the country may soon bring that figure down to zero.
Currently, about 95 percent of girls in Somalia between the ages of 4 and 11 undergo FGM, according to UNICEF. Set on shielding girls from the harmful procedure, the country's Ministry of Women Affairs and Human Rights announced that it will introduce a law that will ban FGM altogether, Somali news outlet Horseed Media reported.
''Time has come for us to eradicate this bad practice and protect the rights of girls and women in our country,'' Sahra Mohammed Ali Samatar, minister of Women Affairs, said at a recent conference.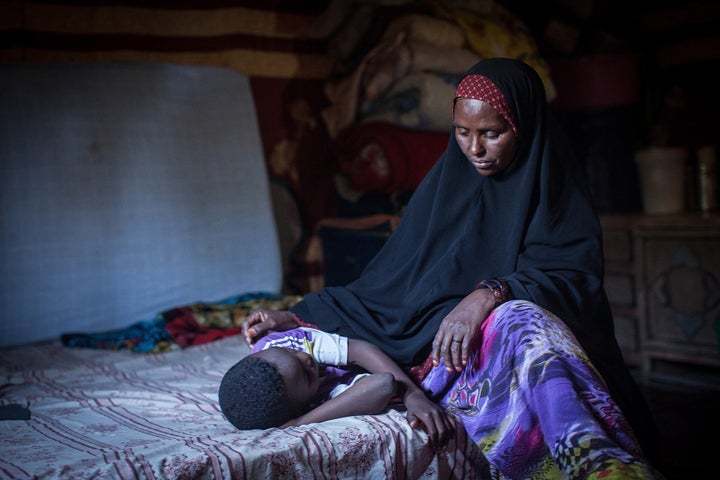 Amran Mahamood, who has made a living for 15 years by circumcising young girls, sits next to a girl on February 19, 2014 in Hargeysa. Four years ago, she gave it up after a religious leader convinced her the rite was not required by Islamic law.
FGM, a practice that involves the partial or total removal of the external female genitalia for no medical benefit, was officially banned by the UN in 2012, but the procedure is still widely practiced.
Across the globe, more than 125 million girls and women have been subjected to FGM, according to WHO. In addition to facing such health risks as hemorrhage, bacterial infection, infertility and recurring urinary tract infections, girls are often cut with razors or knives without any anesthetic.
"I was just 7 years old when I was cut," Leyla Hussein, a British woman who is originally from Somalia, told WHO. "The first thing I heard was my sister screaming. Then it was my turn. Four women held me down while they cut my clitoris. I felt every single cut. The pain was so intense -– I blacked out."
Samatar's announcement comes on the heels of President Barack Obama's Africa tour where he pushed for women's rights and the outlawing of misogynist practices.
While speaking in Kenya, Obama called on the country to stop cutting its girls, among other damaging traditions.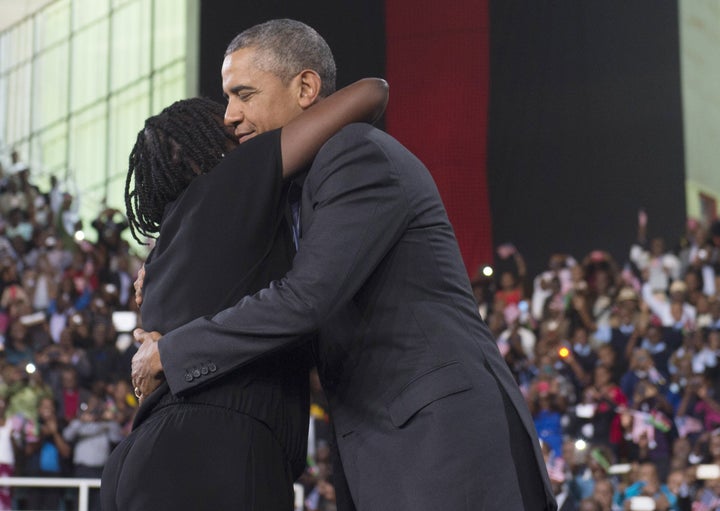 "There's no reason that young girls should suffer genital mutilation, there's no place in a civilised society for the early or forced marriage of children," Obama told a crowd of 4,500 people. "These traditions may go back centuries; they have no place in the 21st century."
While it's challenging to combat centuries-old traditions, other African nations have already demonstrated that eliminating the procedure is possible.
Related