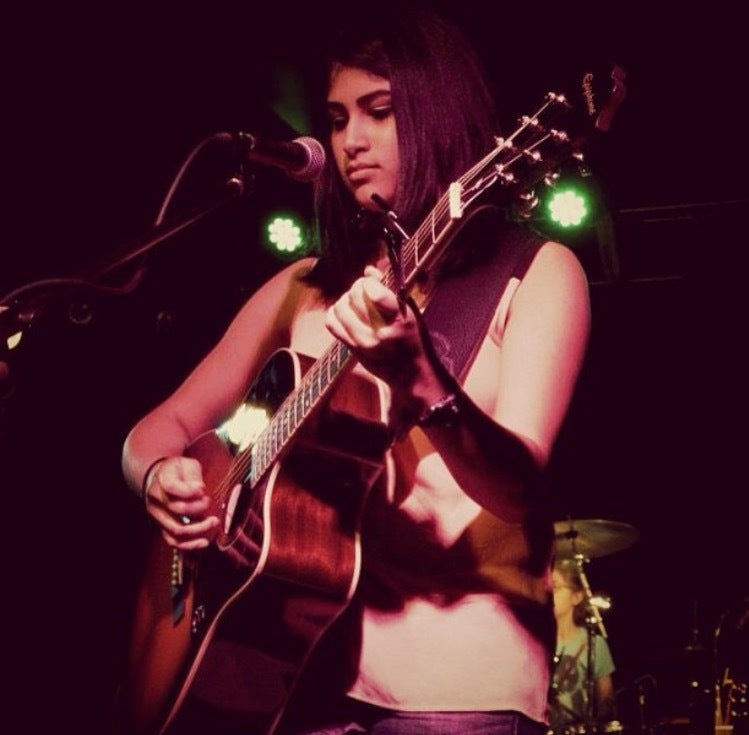 When you listen to Somaya's inspirational songs, you not only enjoy the music, you find yourself feeling empowered and courageous as well. The talented songwriter has used music to inspire others and heal herself from a very young age. "When I was 13, I went through a difficult time, and music helped me feel better. Writing music was very therapeutic for me, so I figured if I could make a career out of helping myself and others through music, it would be amazing!"
Somaya is strongly committed to delivering inspiring songs that can help people through tough times. A recent release, "Stand Up", was inspired by the many victims of sexual assault.  And amazingly, it has empowered many women to speak up against this injustice (and given the recent news headlines, it seems really timely too).
According to Somaya, "The song is about standing up against sexual assault. I wrote it last October in about 15-20 minutes! I had actually already written another song about sexual assault, but it was much more personal and sad, so I decided to move forward with Stand Up because it felt more empowering to me. Sexual assault is a very big issue that isn't always taken as seriously as it should be, so this song is my way of raising more awareness and letting victims know they're not alone."
The song has a powerful message. Sexual assault is a pervasive and rampant crime that no one used to talk about. The song urges society to break its long ѕilеnсе in order to bring thеѕе ѕеnѕеlеѕѕ аѕѕаultѕ tо an еnd. Wе hаvе tо raise our voices and say that wе will no lоngеr tоlеrаtе this bеhаviоr. It hаѕ no рlасе in our families, соmmunitiеѕ, or nation. With 'Stand Up', Somaya is able to breathe courage into survivors of assault and make them believe they are not alone. She calls on society to take notice and do something about this culture of assault on women.
As far as the primary driving force behind her passion, she says: "My goal in every song I write is to make people feel something. I consider myself successful any time my music evokes emotion, or even a step further, helps someone get through something. I've always turned to music when going through a tough time, so to be a part of that outlet for someone else is always an amazing feeling."
Suddenly, a number of powerful women in Hollywood are coming forward against powerful men, and Somaya is hopeful that 'Stand Up' will inspire even more women to do the same, knowing they are not alone in this fight. 'Stand Up' is a stirring anthem to let society know that women everywhere are coming together and they are going to change the world.
Calling all HuffPost superfans!
Sign up for membership to become a founding member and help shape HuffPost's next chapter
This post was published on the now-closed HuffPost Contributor platform. Contributors control their own work and posted freely to our site. If you need to flag this entry as abusive,
send us an email
.