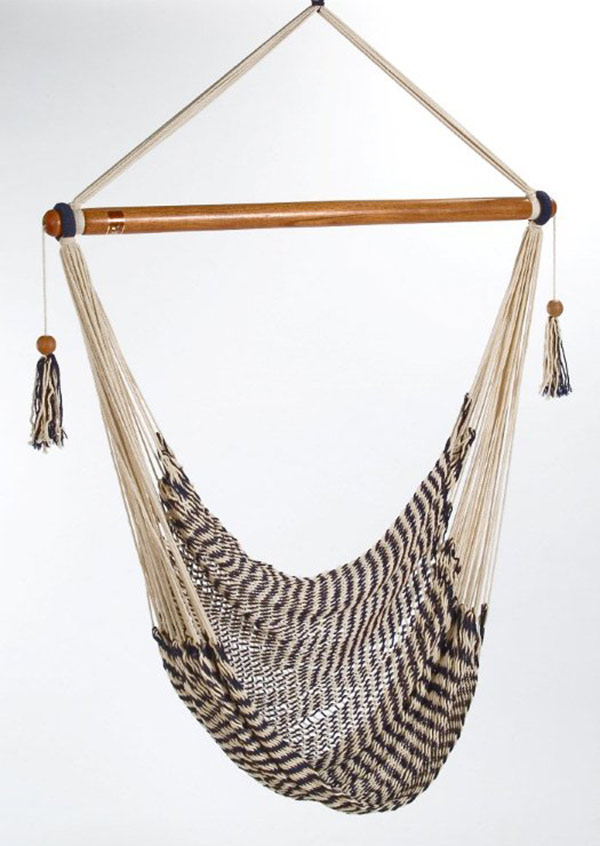 Life is so busy from day to day that is hard to find a way to just hang out and relax. Being able to sit outside and enjoy the peacefulness of Mother Nature can be very therapeutic. After a while sitting in a hard metal chair can make your back sore and it is hard to stay comfortable long enough to enjoy the day. It may be impossible to find a spot to relax in for the whole day without spending most of the time trying to stay comfortable.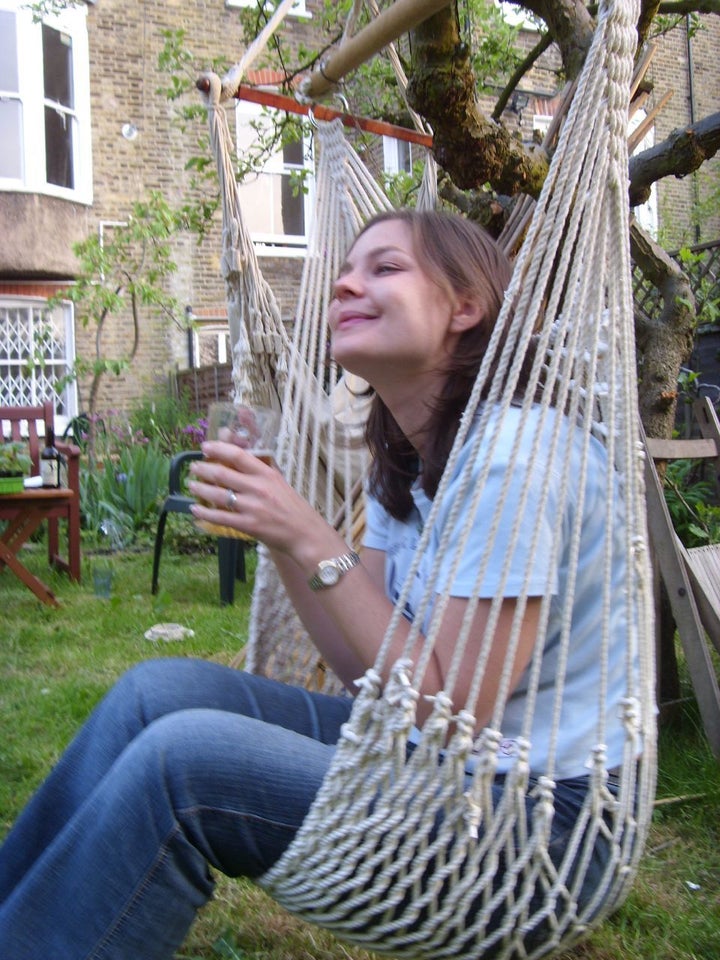 Now you can have the best of both worlds. A hammock chair can be a great way to help you relax while enjoying the world around you. It can be hung in a tree, on a frame, and even can be set firmly on the ground. Being able to relax in this type of chair is a totally different experience than sitting on patio furniture. It allows you to stay comfortable and cozy throughout the day. Many of the hammock chairs come with comfy foot rests and have soft padding lined for support. It can be taken down and moved with ease to any location that you want to enjoy.
Going camping will be a new experience when you have a hammock chair. Hang it from a tree branch and watch the water and the scenery from up in the air. The netting will keep the bugs away and protect you from any rodents on the ground. Being able to swing up in the air is fun for the whole family. It is a great therapeutic experience to be able to sit in one of these chairs. There is nothing more pleasant than sitting in mid air and gliding back in forth on a beautiful day. If the weather turns bad you can bring your chair inside and continue to experience the comfort and relaxation.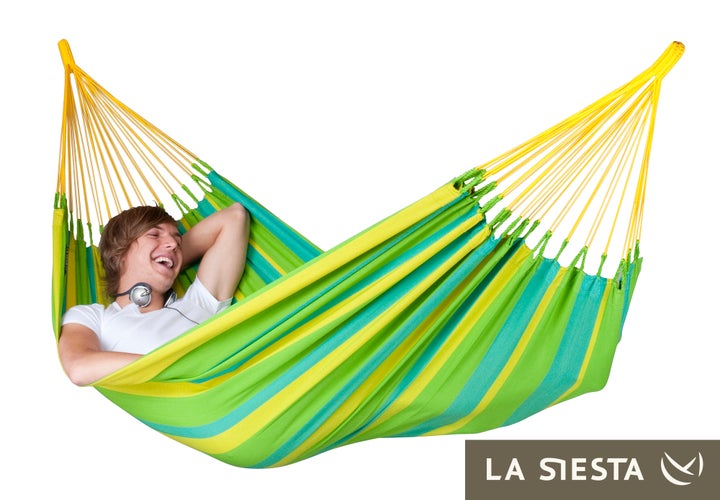 The hammock chair helps with decreasing health issues. It has been proven to be great for people who suffer from back pain. The hammock chair does not have any bars or rods putting pressure on the back or spine. Not only can you spend time just hanging around while being completely relaxed, but you can also take the pressure off of your body. It is good for decreasing stress and pressure within your muscles.
Your metabolism can be more stable, and the immune system will be improved. It has been proven to increase the brain function to assist with better memory and achieving new talents. The positive outcomes from spending time sitting or hanging around in one of these chairs are remarkable. It will make you feel as if your negative energy has left your body and help you become more connected to your mind, soul, and spirit. A hammock chair will not only give you a more relaxing way to spend your time, but it can improve your posture. The hammock has a free form design and can be increasing better for muscles and posture.
They are made to be durable and sturdy for complete protection. They are cheaper than buying new furniture and can be transported anywhere. They come in different colors and designs for you to choose from. When you want to take a day off and do nothing but relax; try it in style. A hammock chair is the way to go and will allow you just to hang around while improving your health.
Support HuffPost
The Stakes Have Never Been Higher
Related
Popular in the Community