"How am I doing?" Grammy award winner Rod Stewart whispers to Joy Behar during a recent interview, failing to realize that the mike is still on. Does it matter? Not one bit. He is still the same handsome charmer I knew in the seventies, though he no longer sports his once-signature androgynous look. He wears a tie, white shirt with a wing tipped collar, smart black jacket and grey vest. He has matured, and at 65 his few deep wrinkles only complement his longevity and tenacious spirit. They reflect a lifetime of battles: a bout with thyroid cancer, two ex-wives and six serious liaisons, one of whom sued him (Britt Ekland won a settlement). Appointed a Commander of the British Empire by Queen Elizabeth, Rod is about to become a father for the eighth time with the great beauty Penny Lancaster and mighty proud of what he views his greatest accomplishment, his children.
It's only human that he worries about how he is presenting himself to the television audience, and nice that he trusts Joy Behar enough to ask her opinion as to how he is coming off. (I remember being in the same awkward position appearing on Philadelphia's Ten Show to promote my memoir, Loving Mailer. "How am I doing?" I asked, unaware that the tape was still rolling. The generous host kindly allayed my fears of my making a fool of myself as Joy had for Rod.)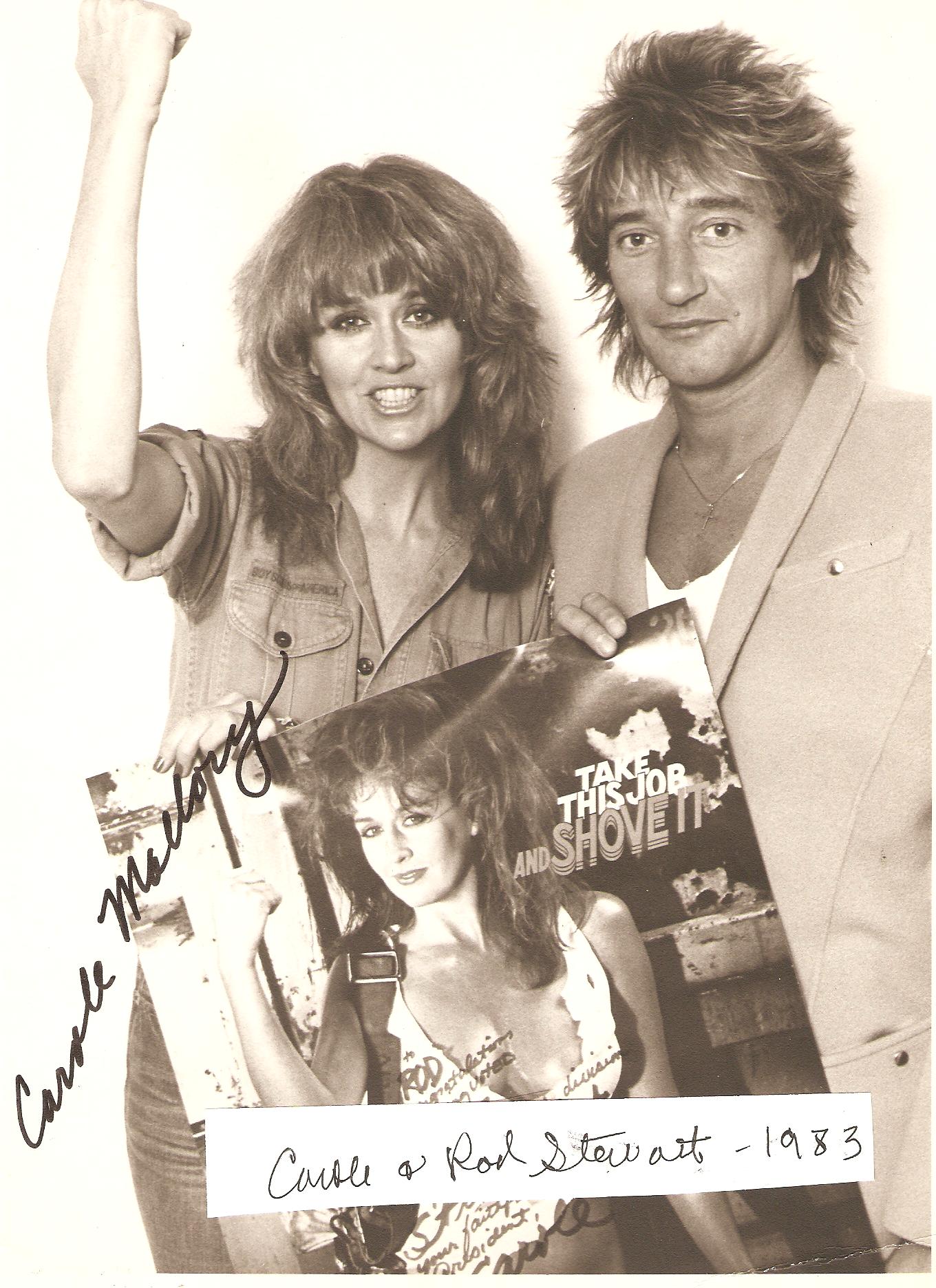 Joy Behar is a kind and supportive interviewer -- though she did ask if Rod had tried Viagra to which Rod retorted he had but alas, he didn't find the need for it. It's a huge understatement to say that Rod always did get along with the ladies, so much so that watching him with Joy I couldn't imagine him interviewed by a man, though I'm sure he has been chatted up by a bloke or two, to coin his phrase.
Seeing Joy being the lady with a foxy Rodney brought back memories. So did his latest nostalgic recording, Fly Me to the Moon. The fifth in his Great American Songbook series is sure to be another winner. Rod has been on a roll since the talented Arnold Stiefel took on his management.
But more memories were triggered by Rod's use and invention of words, and more connections to Norman Mailer. Who would have thought that Norman Mailer and Rod Stewart had anything in common? But they did. As my mentor for eight years, Norman taught me that as a writer I had the right to make up words. Rod, as a songwriter with a cockney bent, had this same right. On Behar's show Rod recited a litany of words that Joy and the viewer almost needed a dictionary to understand such as "winkie" for his "prized possession," "shagging" for dating, "mick" for jail, "nappies" for diapers.
This love of words is part of the reason I loved Rod Stewart and Norman Mailer.
More brain cells popped as I recalled teaching Norman Mailer the term "pussy whipped," which I first used on Rod while lecturing him about being controlled by Britt Ekland, his live-in girlfriend at the time. Rod used it in his hit "Hot Legs" when he sang "are ya pussywhipped?" but had to record two versions -- one without it -- for the censors of the late 70s.
Norman chuckled when he heard the term "pussy whipped" and used it to describe his feelings during his presidency of PEN in 1986. Norman was being criticized for inviting Secretary George Shulz to speak at the PEN Conference and shouted to the press, "I didn't invite Secretary Shulz here in order to be insulted, to be uh, 'pussyw hipped,'" said Norman in response to a petition signed by writers protesting the Secretary's appearance.
My branding Rod as pussy whipped began in the late 70s when Rod and I were dating, during his breakup with Britt Ekland. At the time he was finding his independence which she, with all good intentions, had tried to stifle in order to protect him. Eager to get free of Britt's control, when she was out the town, Rod was on the town.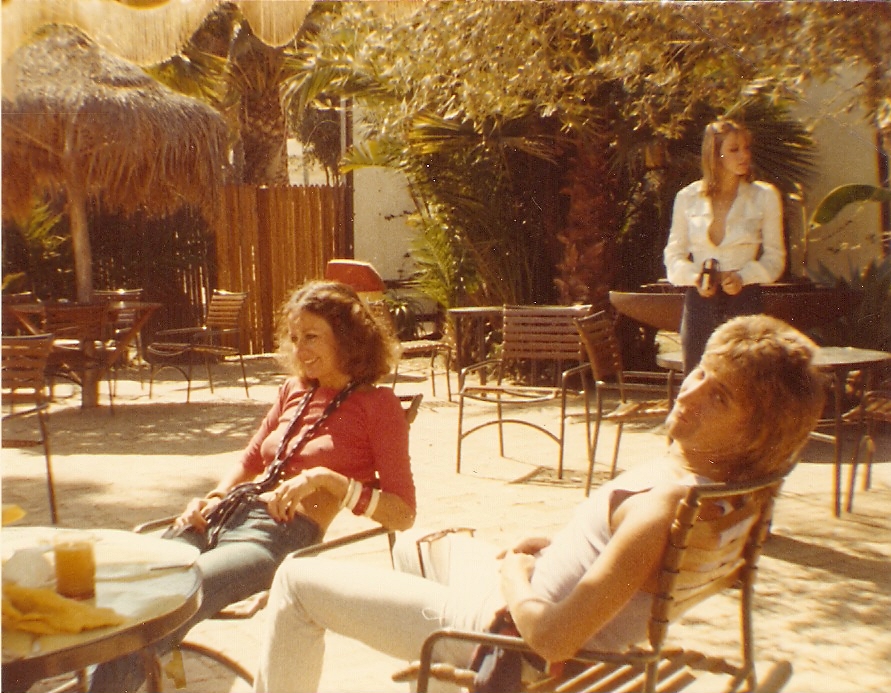 One night I went alone to a party in the Hollywood Hills at a crowded castle belonging to tobacco heir Patrick Reynolds. Someone was staring at me across the room, someone who had bedroom eyes to die for, tousled blonde hair and who appeared to be wearing a blouse.
An African American man appeared by my side. "Hi, I'm the DJ, JJ Jackson," he said. "Rod Stewart wants to meet you."
I took JJ's hand and walked up to the King of Rock 'n Roll and curtsied to play along with the charade. Within minutes I was speeding along Sunset in my yellow Fiat convertible, top down of course, following his white Excalibur. We stopped at a club called On the Rox while I had to wait for a bevy of beauties vying for his attention to be rejected by His Highness. "Would ya like ta see m' home?" Rod asked.
"I have a teacup poodle that hasn't had his dinner," I replied.
"Let's fetch Doggie then," he said, and that's how it went for some time. Rod would pick up my poodle Tutu in the Excalibur and take Tutu and me back to his lavish estate on Carolwood Drive.
Tutu ate Steak Chez Stewart. (Tutu also ate steak chez Sellers when I was seeing Peter Sellers. Tutu had his own fans, just as they did.)
I was stunned by the opulent interior of Rod's estate, lit with Tiffany lamps and one big crystal chandelier in his ballroom. Here we danced to Odyssey's "Native New Yorker," which I came to think of as our song. Dancing with Rod Stewart as he holds the small of your back with his very large soccer player's palm is a close second to making love to him.
Rod's bedroom was decorated in baby blue eyelet that had to be Britt's influence and destroyed any masculine overtones. Didn't matter; Rod's masculinity was never questioned besides which he has an incredible physique, which his tendency to slouch often obscures.
As time passed so did our dates. Rod invited me sailing to Catalina one weekend with the band and their girlfriends. Rod and I stayed in a hotel, but the band stayed on the boat. Going was rough but on the way back to Los Angeles the sea was calm and Rod sang "Sailing" along with the band. He mooned playfully standing at the masthead and the band followed suit. I took photos.
A few weeks after we returned, Rod invited me to a recording session at Cherokee Studios, where he was cutting the huge hit single "Hot Legs." I have always wondered if those were my legs he was singing about.
But I didn't have to wonder what Rod thought about my novel, Flash. When I asked him for a blurb, he offered the following words, "Amazing... This girl writes as good as she looks. Flash is funny sexy brilliant... "
As the years go by I will always nurture a soft spot in my heart for an old and true friend, Rod Stewart.

Support HuffPost
A No-B.S. Guide To Life
Related
Popular in the Community