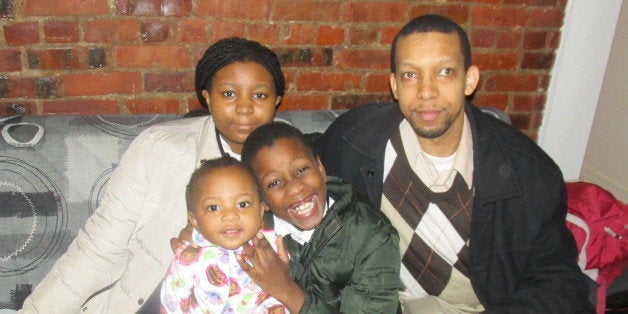 Almost 10 years ago, I traveled to hear my father, Troy Echols, deliver a sermon on Father's Day. My father was one of those men who served as a father figure for the entire community. Many church members who did not have the fortune to be raised by their fathers looked up to my dad and sought him out for fatherly advice. I fully expected my father to "toot his own horn" and speak about what a great father he was. I thought maybe my father would share his wisdom about how he successfully raised me and my two older brothers. Yet, to my surprise, my father did not talk about himself. Instead, he delivered a sermon about my grandfather (the Reverend Orbio Echols), who had passed away a little over 10 years before. My father shared some funny stories about his own dad (like how he would fix cars in three-piece suits), but mainly he talked about how his father worked hard to raise 10 children without much education and how he inspired him to be a better man. I appreciated the message my father delivered that Sunday morning, more importantly because I could relate to it. My dad was also my hero. While many young boys dreamed of being policemen, firemen, lawyers, doctors, actors, basketball players or even rappers when they grew up, I had only one concrete goal: I wanted to grow up and have a family that I could take care of like my father did.

That Sunday almost 10 years ago, I learned that the true message of Father's Day is not only to honor our fathers, but to use the day to teach our children what fatherhood should be. I belong to several fathers groups, like Black Fathers on Facebook. I am also the founder of Black Dads: Single Fathers in the African-American Community on LinkedIn. I regularly talk to other men about the importance of fatherhood and what being a father means to them. I hear men talk about the joys and pains of fatherhood. My conversations with fathers range from those who struggle to spend more time with their children, those seeking to gain custody of their children and those who spend every waking moment with their children as stay-at-home dads. I've been particularly touched by stories of men who are learning to father their children after not being raised by their own fathers (detailed in From Fatherless to Fatherhood and many other places). Many of these men have expressed feeling like they are learning how to be fathers without a blueprint, yet they are doing the best they can and loving every minute of it!
The narrative of men and fathers is incredibly rich, and thanks to social media we are seeing more and more fathers every day. The subject of fathers and fatherhood draws a lot of emotions in the African-American community, as an unacceptably large number of children grow up without their fathers being a daily presence in their lives. Yet, despite the large number of fathers who aren't regularly involved with their children, the African-American community has many wonderful, loving and caring fathers who deserve honor and recognition on June 21 -- like my father, Troy Echols.
This Father's Day, as I prepare to receive another package of socks or maybe a tie from my own children, as I prepare to be treated by my loving wife Andrea, I also honor my dad. I thank him for the lessons he has given me about being a man, being a husband, and being a father. It is my sincere hope that every father is not only honored on June 21, but that they use the day to teach their children lessons about fatherhood. It is also my hope that every father reflects on the lessons taught by their own fathers (even if those lessons are what not to do). For dads who were not raised by their own fathers, this is particularly important. Although you may not have had a blueprint to follow, know that you are creating one for your own children. To all fathers, stepfathers, grandfathers, great-grandfathers, father-in-laws, uncles, mentors and father figures... Happy Father's Day!

Matt Prestbury wants to change the conversation about African-American men not being involved in their children's lives. Through a Facebook group called Black Fathers, Matt and thousands of other men are showing the world how much being a dad means to them. #FathersDay

Posted by Facebook Stories on Thursday, June 18, 2015
Dr. Mark Echols has been working with children and families in both educational and social service settings for the last 15 years. He is a Fatherhood advocate and the creator of Black Dads: Single Fathers in the African American Community on LinkedIn. You can connect with Dr. Mark Echols on LinkedIn.
PHOTO GALLERY
Black Fathers Daring To Be Extraordinary
Calling all HuffPost superfans!
Sign up for membership to become a founding member and help shape HuffPost's next chapter