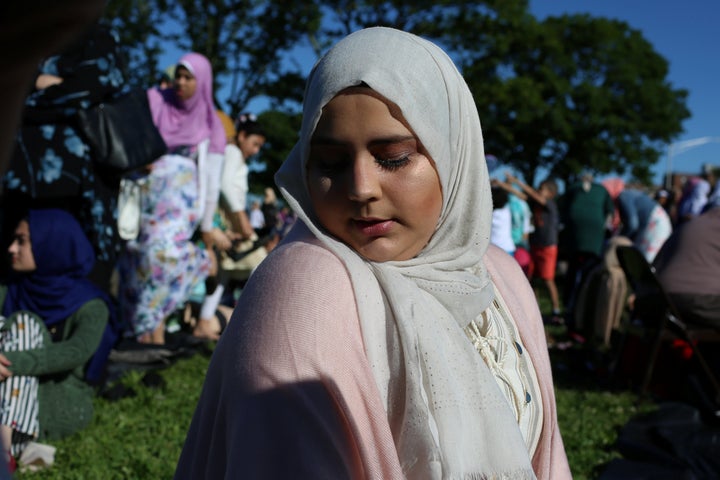 Muslims and Sikhs in New York City have experienced a significant level of harassment in recent years, a new survey published by a city agency has found.
Nearly half of Sikh respondents to the study and 42 percent of Muslim respondents reported experiencing verbal harassment, threats or taunting that referred to their race, ethnicity or religion.
The survey of 3,105 Muslim, Arab, South Asian, Jewish and Sikh New Yorkers, published Tuesday by the city's Commission on Human Rights, is an attempt to capture the experiences of these minority communities, and to quantify how often bias incidents are reported to community or governmental organizations.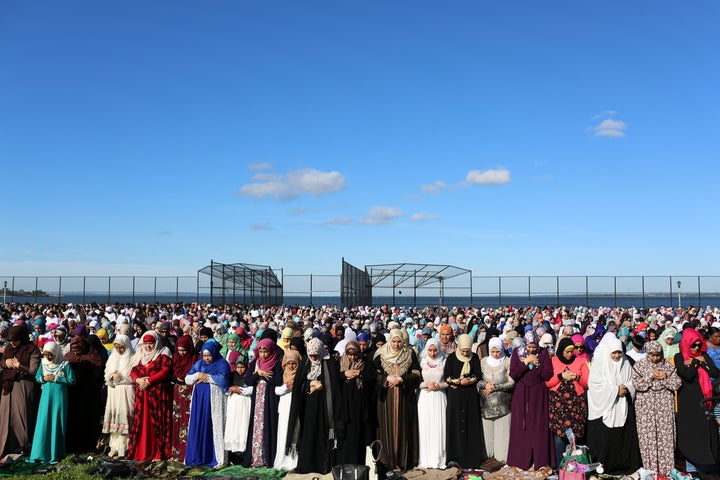 The participants, who were all at least 16 years old, were asked about incidents that occurred between July 2016 and late 2017, "a timeframe that encapsulates the climate pre- and post-election," the authors said. The report refers to policy changes enacted during this time that were "threatening" to some New York communities. As an example, the commission cited President Donald Trump's announcement of a travel ban that affected nationals from several Muslim-majority countries.
Nearly 2 in 5 respondents, 39 percent, said they had been verbally harassed in reference to their race, ethnicity or religion, with some people ― 27 percent ― saying that they had experienced this abuse more than once.
Just 9 percent of respondents claimed they'd been physically assaulted because of their race, ethnicity or religion. Black, predominantly Muslim women living in the Bronx were particularly vulnerable to bias-motivated assault, with 19 percent claiming they'd been physically attacked.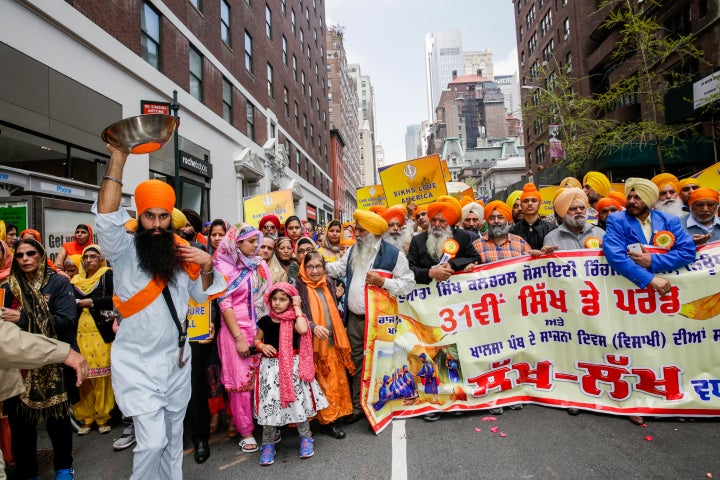 In focus groups conducted before the survey, the researchers found that two specific incidents were frequently brought up by religious minorities: being followed by a security guard or salesperson in a store, or being purposefully pushed or shoved on a subway platform. The commission incorporated questions about these two situations into its study. The survey found that 18 percent of participants claimed they were followed by store staff, while 14 percent reported being shoved on a subway platform.
About 23 percent of both Muslims and Sikhs reported being followed by store staff. Sixteen percent of the survey's Muslim participants said they'd been intentionally shoved on a subway platform. Specifically, 27 percent of Muslim Arab women wearing a hijab reported being intentionally pushed.
Albert Fox Cahn, legal director for the New York chapter of the Council on American-Islamic Relations, said it's "completely unacceptable" that Muslim New Yorkers who wear a hijab are encountering these attacks.
"While we all have been jostled on the subway, let's be clear that we're talking about the number of respondents who report being 'intentionally shoved,'" Cahn told HuffPost in an email. "I think that critics need to recognize how dangerous any physical altercation on our subway platforms can be, and how quickly a shove can escalate into something life-threatening."
Rawaa Nancy Albilal is president of New York's Arab-American Family Support Center, which runs community centers in Brooklyn and Queens. She told HuffPost that she's witnessed a rise in hate crimes and acts of discrimination in her community over the past few years.
Albilal said that the commission's survey provides a much-needed window into Muslim women's experiences during a time of "heightened anti-Muslim bigotry."
"Due to difficulty navigating an unfamiliar system and fear of repercussions, Muslim women have not historically reported acts of violence against them, making it even more challenging to offer them resources," Albilal said in a statement.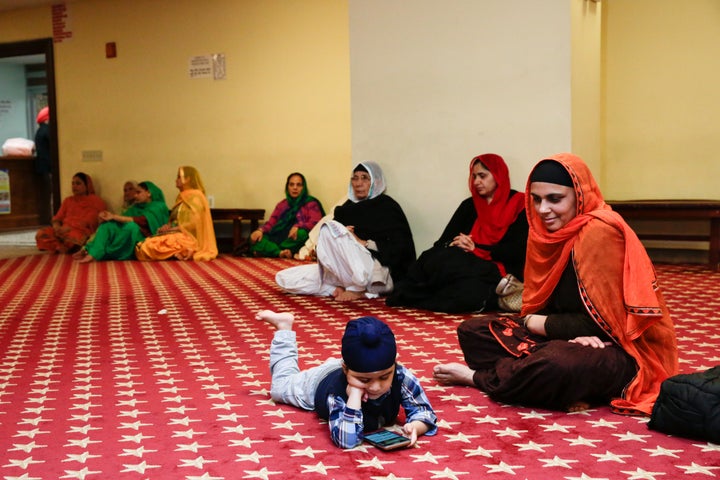 The study also sought to measure how often religious minorities in the city reported harassment to community or faith-based organizations, the NYPD, the Commission on Human Rights or other groups. Overall, nearly 71 percent of participants said they chose not to report bias incidents. The biggest barrier to alerting a community or governmental organization was respondents' belief that no one would take their claim seriously.
Cahn said he hopes the fact that so many victims fail to report their experiences is a "wake-up call" for the city.
The city's human rights commissioner, Carmelyn P. Malalis, said that her agency plans to use the data from the survey to better address and prevent these incidents. The commission has launched an ad campaign on social media and on 15 ethnic media outlets to help spread awareness about where people can go for help.
"No one in New York City has permission to discriminate against or harass others because of who they are, where they pray, or what country they come from," Malalis said in a statement. "The NYC Commission on Human Rights takes bias-motivated incidents very seriously and we are dedicated to combating them."
Nationwide, the FBI found that religious bias motivated 1,538, or 21 percent, of hate crimes in 2016, the latest year for which federal data is available. Twenty-five percent of the incidents were anti-Muslim, while 0.5 percent were anti-Sikh.
But the advocacy group Sikh Coalition believes the actual number of hate crimes is much higher ― since the FBI's data is based on voluntary reports by U.S. law enforcement. The Sikh Coalition estimates that the Sikh community in the U.S. is experiencing an average of one hate crime per week since the start of 2018.
A 2017 report from CAIR found that the 2016 election coincided with a nearly 600 percent increase in hate crimes targeting Muslims since 2014.
This article has been updated with comment from Rawaa Nancy Albilal.
Before You Go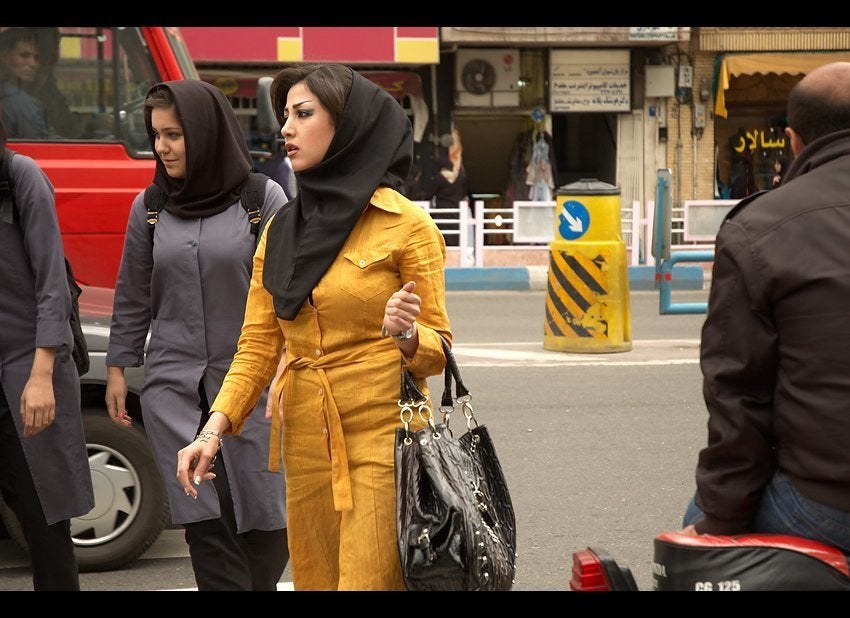 Hijabs, Niqabs, Burqas: Know Your Muslim Veils
Popular in the Community