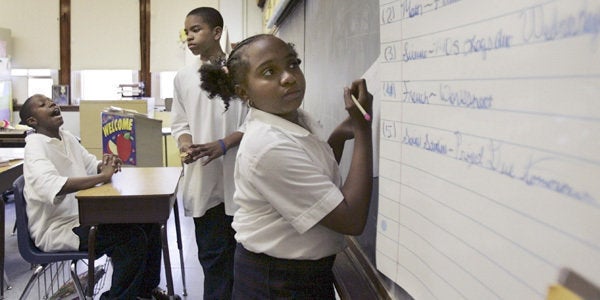 School officials and parents across the nation are turning an increasingly critical eye on the time-honored tradition of voters' casting ballots in the gymnasiums and hallways of neighborhood school buildings while classes go on as usual just a few yards away.
Citing a litany of safety concerns, many officials are opting to keep youngsters home on Nov. 4, Election Day.
"School districts across the country now spend millions of dollars each year on controlling access to buildings with locked doors and surveillance cameras to keep strangers out," said Kenneth Trump, president of the National School Safety and Security Services, an advocacy group, in Cleveland. "In a post-Columbine, post-9/11 world, we shouldn't be opening the doors at our schools on Election Day, and just hoping everything will be O.K."
Read more on The New York Times