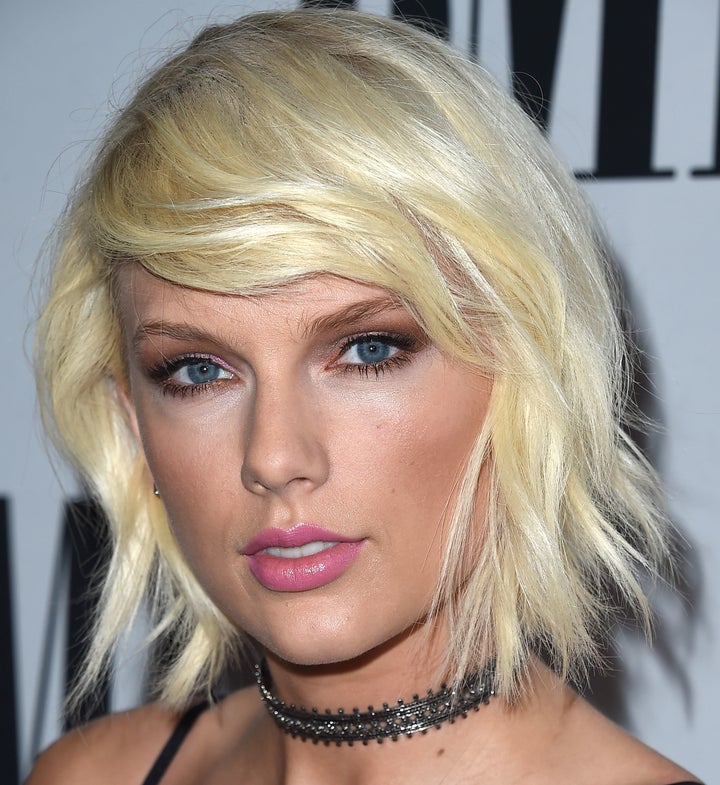 In the song, West raps: "I feel like me and Taylor might still have sex. I made that bitch famous." (Though Kardashian's Snapchat video does not appear to show West sharing the second part of the line).
The song was officially released in February with a controversial video later to follow. Swift took shots at West during her Grammys acceptance speech for Album of the Year in February, saying: "I want to say to all the young women out there: There are going to be people along the way who will try to undercut your success or take credit for your accomplishments or your fame."
Now, with the video out, Swift's motives have been called into question. She's been accused of being a calculating liar, a stunt queen, a publicity monger. And yet, in what's being referred to by some as "#SwiftGate," things are far from black and white. In this situation, the singer is both villain and victim.
In the Snapchat videos released by Kardashian, we find an incredibly cordial conversation between Kanye West and Swift where he carefully reads her the "might still have sex" lyric from his song. He doesn't mention the "made that bitch famous" line, but Swift can be heard saying she takes her overall inclusion in the song as a "compliment," encouraging West to "go with whatever line you think is better," adding:
"And, you know, if people ask me about it, I think it would be great for me to be like, look, he called me and told me the line before it came out. Joke's on you guys, we're fine."
In a statement posted to Instagram after Kardashian released the video, Swift says she took issue with the "that bitch" line from the song, though her Grammy speech ― the most public confrontation with West about the song to that point ― suggested Swift was primarily offended by West taking credit for her fame.
In the Instagram post, Swift accused Kardashian and West of "character assassination." She added, "I would very much like to be excluded from this narrative, one that I never asked to be a part of, since 2009."
Swift speaks of the "narrative" that she wants to be excluded from: the narrative of her feud with West and now, his wife Kim Kardashian West. And yet, in many ways, she has built an entire career on this narrative. It's the ongoing narrative of West constantly antagonizing the sweet, innocent Taylor Swift, as she simply waits, bemused, for the world to come to her defense.
Through this narrative, Swift has become something of a feminist icon, though her feminism faintly echoes a history of white women being put on pedestals at the expense of people of color. Swift's brand of problematic, exclusive feminism has often been at the center of her narrative. While it was totally her right to do so, Swift approving of the "me and Taylor might still have sex line," and disapproving of "I made that bitch famous" line feels like a bit of a contradiction, a moment in which feminism was not as convenient as the publicity that the song would generate.
Swift has played into the narrative all along, even during her and West's "reconciliation." She was fully engaged in this narrative when she made that speech in February, giving the public the impression that she had no idea that the song even existed before she heard it.
It's tempting to paint this drama simply as one powerful woman trying to tear down another powerful woman. It's tempting to point to the threads of sexism and anti-feminism that this feud is breeding. But as writer Anne T. Donahue points out: "Feminism does not mean we are all friends," and we as woman have permission to "dislike anybody [we] choose, regardless of gender."
Taylor Swift is not stupid. You couldn't be to amass the kind of success, power, and connections within the industry that she has. She is hyper-aware of her image and her persona (in the Kardashian vid she mentions that she's "like, this close to overexposure) and how the Kanye West drama feeds into her likability. The more we hate him, the more we root for her.
What this situation lays bare is not that Swift is a liar, but that she's an incredibly smart, shrewd, and calculating woman. Despite our misogynistic society's insistence to the contrary, being calculating and shrewd is not always a bad thing in a woman. But being a potential liar who leverages her assumed innocence and her whiteness ― interchangeable in the eyes of the culture ― is a bad trait in anyone.
As one Twitter user pointed out last night, we can call out Swift all we want on using her whiteness as leverage to get away with messed up things, but we could also call out Kim Kardashian for using her whiteness to get away with exploiting black culture. We can call out Swift for capitalizing on the "angry black man" narrative to paint West in a bad light and bolster her own career, but we can't pretend like Kanye West doesn't actually have his problems.
Taylor Swift's Grammys speech was completely unnecessary, and her initial denial about knowing anything about the content of the song was completely unnecessary. And all the fallout from these decisions does is distract from the fact that while she should be held accountable, Kanye West most definitely should be held accountable for his role, too.
This is really a #TeamNoOne conversation. Taylor Swift got caught in a lie, but here are some truths: Kanye West shouldn't have been recording that conversation without permission to begin with. And he does have issues with misogyny, as many rappers do, that go beyond Taylor Swift. Indeed, his misogyny affects black women in particular more than anyone. That's a real, complex conversation that we could be having. But we probably won't.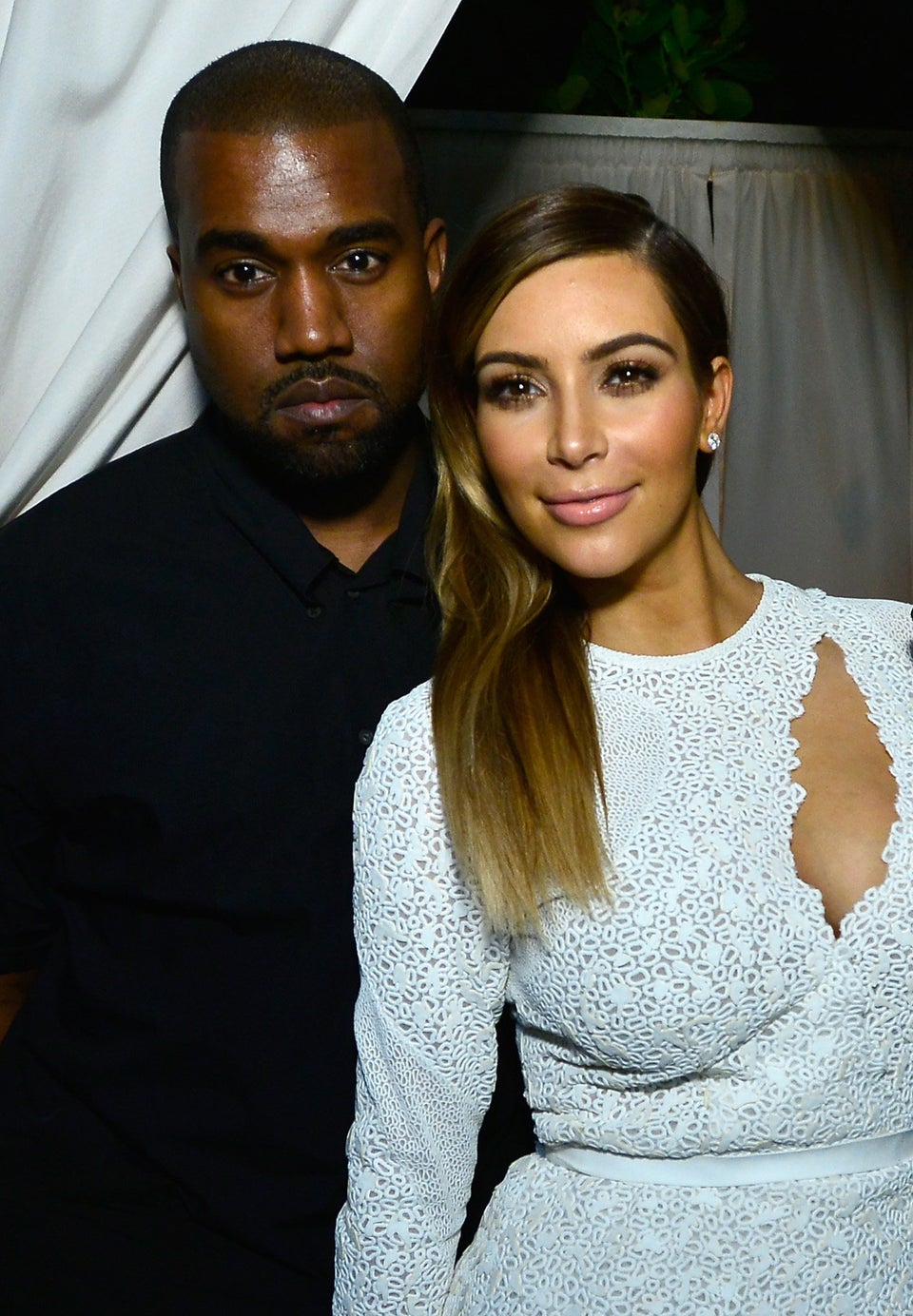 Kim Kardashian & Kanye West
Popular in the Community