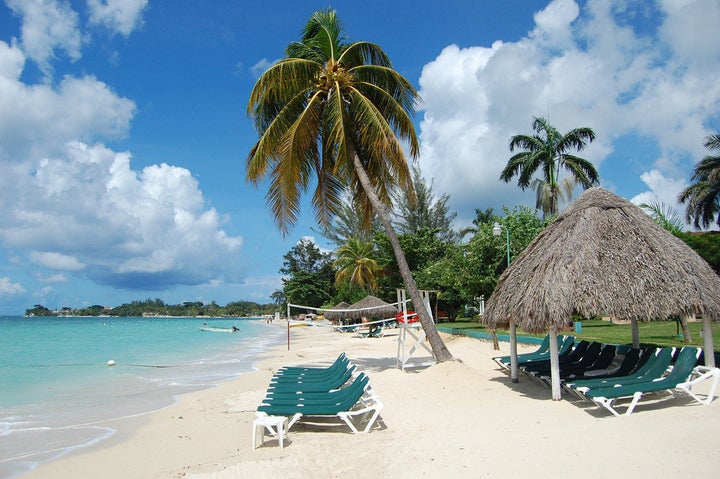 Choosing a destination for a family vacation in the sun can sometimes be tough, and traveling with children adds a new dimension to the decision making process. In a perfect world, all flights are direct, and all destinations are safe and clean with good access to decent medical care. There are lots of places that fit that bill, but not all of them are affordable -- or offer the array of choices of accommodation options that pricier locales often do.
Our summer break is usually kept low key, but my children have apparently inherited my preference for sand over snow, so although we live in a northern climate, we're always dreaming of our next sunny getaway.
If you're craving a little vitamin D, as well as some quality time with your family, here are a couple of suggestions:
Jamaica
If you're thinking about visiting Jamaica with your kids, it's a great choice. Suitable for a wide range of budgets, family-friendly accommodation options abound, from luxury all-inclusive resorts to villa rentals to modest beachside inns. In terms of being baby friendly, Jamaica even has a resort that assigns your family its own personal vacation nanny (don't knock it 'til you've tried it).
If parking yourselves at the beach is what you're after, Negril is probably the stop for you. The famous Seven-Mile Beach has a gentle slope into the turquoise water, and there's a nice mix of beachy cottages and big resorts to choose from when it comes to a place to stay.
Cancun & The Riviera Maya
Cancun, The Riviera Maya and Cozumel are the main draws to the Mexican side of the Caribbean Sea. The Cancun area was specifically built by the Mexican government as a tourist development on the northeast corner of the Mexican Caribbean. The Riviera Maya starts in Puerto Morelos and ends just past Tulum with most accommodations and attractions falling at most a 90-minute drive from Cancun's airport. There are no highrise hotels or thumping discos on the beach in the Riviera Maya, so it combines the beauty of Caribbean beaches with the charm and flavor of Mexico.
The Riviera Maya is incredibly convenient when traveling with kids. There's a large Wal-mart nearby, as well as more attractions than you or your wallet could possibly stand in a week. Being spoiled for choice is a good thing when you've got little ones in tow.
Barbados
Perhaps the priciest of these options but certainly do-able is Barbados. Infused with a Britishness that's posh without being uppity, Barbados is impeccably kempt for a Caribbean island with tap water so fresh that the bottled water tastes funny. It's the Caribbean's most re-visited island, and it's easy to see why: In addition to being incredibly safe and clean, Barbados is incredibly beautiful. The waters are calmer on the sleepy west coast, and there's more to do further south, but everyone should plan to stay up past bedtime for the hopping fish fry in Oistens. The vast array of accommodation options and price points, as well as the many natural attractions, makes Barbados for families a great option.