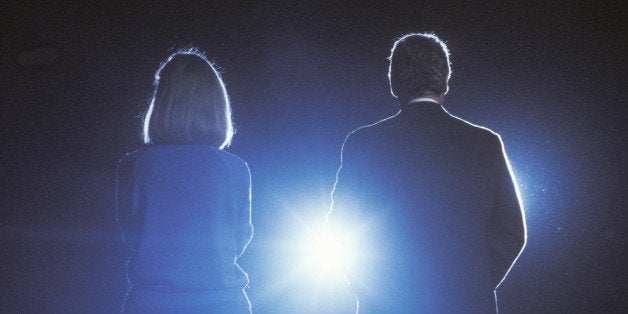 Illinois' new governor elect, Republican Bruce Rauner, has a lot of work ahead of him to fix the state's economy and get Illinoisans on board with state government again. Though voters chose him to lead the state for the next four years, he won't be able to do it alone. Friends and political foes Democrat Dave Lundy and Republican Chris Robling offered words of wisdom to Rauner as he embarks on his new job.
1. Lead. Pat couldn't. You must.

2. More important than the transition team is ETHICS. Have Patrick Fitzgerald write a one page "Ethics Covenant" that EVERY member of the Rauner administration signs on hiring, or volunteering, say -- for the transition team.

a. Make Fitzgerald's one-pager really tough.

b. Require that ANY untoward behavior be reported immediately to a designee with 24-hour access to you.

c. State plainly that deviations will result in immediate firing, no exceptions.
1) Be honest with yourself and honest with the people. You know the numbers in your budget plan were fiction. I know the numbers in your budget plan were fiction. Everyone knows they were fiction. Chris is right - fiscal sanity is our number one problem and it will be impossible to solve if we don't start from a place of honesty. So retrieve your calculator from the undisclosed location you hid it in during the campaign and let's get to work. I suggest you listen to the advice of the Civic Federation on these matters. They called on the State to restore the 5% tax rate and then cut it back to 4% over time. If you're serious about restoring fiscal sanity, thats a heckuva good place to start.
No matter who they voted for, most Illinoisans will be rooting for Rauner's success, because it will mean the state's success. But that darn Devil's Advocate has something to point out to the voters of Illinois:
You chose Rauner. And you did it relatively decisively. A 5-point margin of victory is nothing to shake a pitchfork at in a state where the last governor's race was decided by less than a point. A solid choice...

What really caught my attention were two other items on the ballot: One asked if you believe Illinois should raise its minimum wage to $10 an hour on Jan. 1. The other asked if the state constitution should be amended to create a 3 percent tax on incomes greater than $1 million a year.

REAL LIFE. REAL NEWS. REAL VOICES.
Help us tell more of the stories that matter from voices that too often remain unheard.