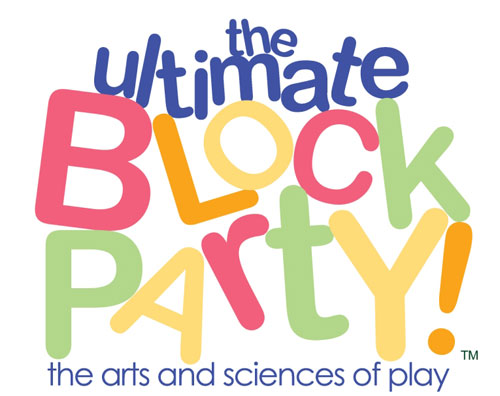 When Dutch scholar Johan Huizinga wrote Homo Ludens: The Play Element in Culture (1938) he made the strong and enduring argument that in the "primeval soil of play" we find the origin of "the great instinctive forces of civilized life," of myth and ritual, law and order, poetry and science. "Play," he said, "cannot be denied. You can deny, if you like, nearly all abstractions: justice, beauty, truth, goodness, mind, God. You can deny seriousness, but not play."
Well my friends, we've got plenty of denial going on. And we are hurting from it.
•In a recent report, 25% of kindergarten teachers surveyed said they had no time at all for free play in their classrooms. Rather, most class time is devoted to teaching literacy and math, and to test prep (Alliance for Childhood report Crisis in the Kindergarten: Why Children Need to Play in School, 2009).
•In the last two decades, children have lost an average of eight hours of free play a week. The American Academy of Pediatricians calls the decline of playtime "a national crisis."
•30,000 schools across the U.S. have eliminated recess. Researcher Anthony Pellegrini has found that kids who miss recess the most are disadvantaged children who, ironically, need to learn the most to catch up to their more advantaged peers (The New York Times, 2009).
•40 million elementary school children will have no arts or music training in their schools this year (NPR, 2009).
•50% of children have no art training in 8th grade (NEA Report Card, 2008).
•Only 36% of children meet doctors' recommendations for physical activity (Robert Wood Johnson Foundation report Recess Rules, 2007).
•Children ages 8-17 now spend an average of eight hours a day in media-based activities, up dramatically from five years ago (Kaiser Family Foundation, 2010).
This situation is leading to a growing crisis for the future innovation that will help keep America in the forefront of the 21st Century global economy. To help reverse this trend, a prominent group of leading educators, business leaders, authors and researchers formed Play for Tomorrow in 2009, a consortium dedicated to shedding light on the crucial role of play in children's development and education. Their international campaign launches with the Ultimate Block Party, which aims to bring playful learning back to the forefront. On October 3, 2010, the the Naumberg Bandshell area of New York's Central Park will become the main stage in an international event for families, educators and public figures to explore the real power of play with top architects, scientists, engineers, artists and inventors.
Plans to expand the Ultimate Block Party to other cities across the U.S. and internationally are progressing rapidly. Still in denial?
Read Norman Maclean's story from "Billiards Is a Good Game": Gamesmanship and America's First Nobel Prize Scientist (1928 ) of his encounter in 1928 with Albert Michelson in the billiard room in the University of Chicago's Quadrangle Club. The physicist who first took the measurement of Betelgeuse (a star 640 light years from the earth, 1,000 times the diameter of the sun), Michelson at age 75 was the best billiard player that Maclean had ever seen. One day when Michelson was returning his cue to the rack, Maclean told him so. Michelson thought about it:
He locked his cue into the rack on the wall, and said, either to me or himself or the wall, "Billiards is a good game."

He made sure that his tie was in the center of his stiff collar before he added, "But billiards is not as good a game as painting."

He rolled down his sleeves and put on his coat. Elegant as he was, he was a workman and took off his coat and rolled up his sleeves when he played billiards. As he stood on the first step between the billiard room and the card room, he added, "But painting is not as good a game as music."

On the next and top step, he concluded, "But then music is not as good a game as physics."
Related
Popular in the Community