LITTLE ROCK, Ark. ― Oh Terrence, where have you gone?!
A 19-year-old in Little Rock, Arkansas has allegedly had his beloved cactus stolen and he needs your help finding it. While passing through Little Rock on our "Listen To America" bus tour, HuffPost spotted a missing sign with an image of a cactus.
″'TERRENCE' (ANSWERS TO TERRY)," the sign reads. "LAST SEEN ON MY FRONT PORCH ON CENTER STREET."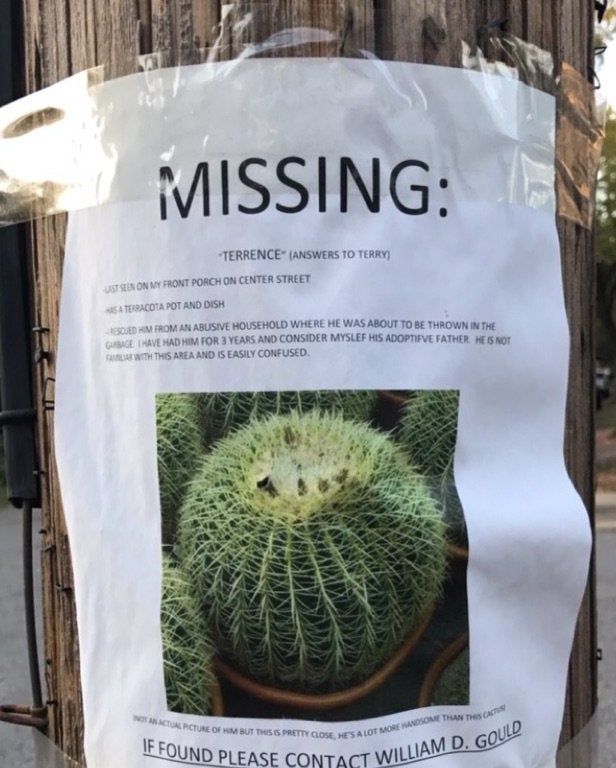 The sign featured a phone number for one William D. Gould so, being true investigative reporters, we called Gould to inquire about the status of the missing cactus.
Gould said that Terrence has been missing since Sept. 5, 2017 and was taken suddenly from his front porch.
"The very next day I made missing posters and posted them around my neighborhood," Gould told us.
He also noted that Terrence has a brother cactus, named Clarence, who "hasn't spoken much since the cactus-napping."
We're not sure if Terrence is OK (or even if he ever actually existed, honestly), but Gould's sign says that Terrence went missing with his terra cotta pot and accompanying dish. So... if you see him around somewhere, help bring Terry home.
Will Tooke and Sam Levine contributed reporting.
Before You Go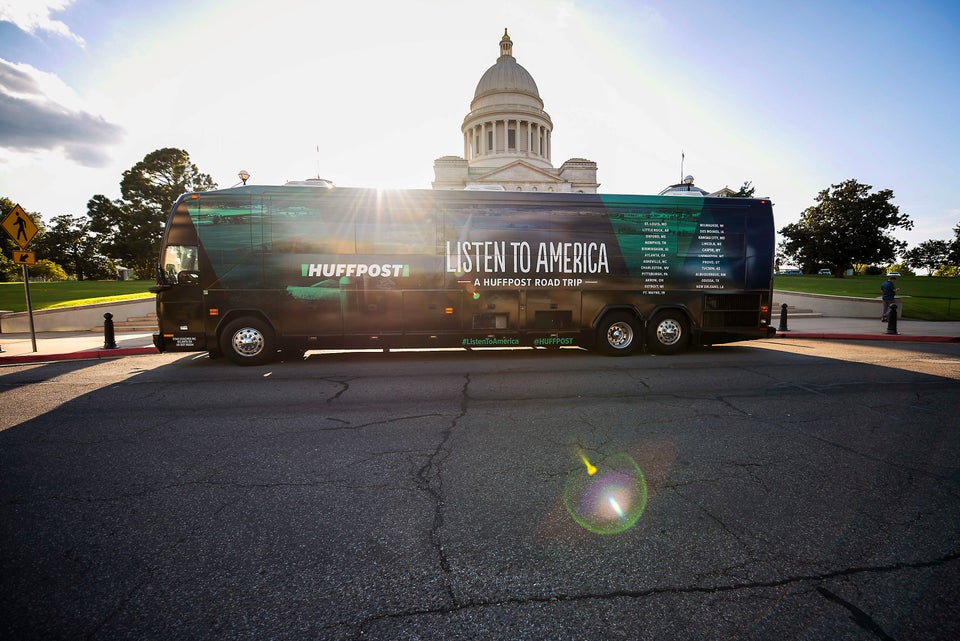 Best Scenes From The Little Rock Stop On HuffPost's Listen To America Tour
Popular in the Community