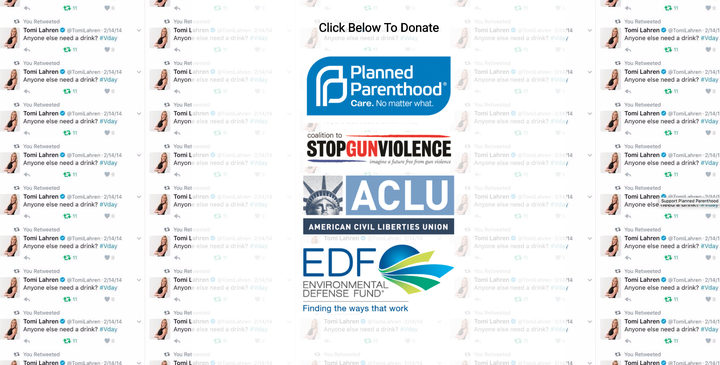 TomiLahren.org was created by 23-year-old Sam Hopkins, a software engineer, who was inspired to put this whole thing together after listening to Kellyanne Conway's post-inauguration talk about "alternative facts."
"I spent a good amount of time on Sunday looking up political themed domain names to buy and stumbled across TomiLahren.org," Hopkins told The Huffington Post. "I originally wanted to buy alternativefacts.news and turn it into a satirical site."
Because alternativefacts.news was taken, Hopkins bought TomiLahren.org for $18 and here we are.
Currently, the site has more than 191,000 visitors and counting.
The irony here, of course, is the organizations the site links to. Lahren is passionately pro-life, committed to the Second Amendment, has a distaste for the "liberal agenda," doesn't believe climate change is of high importance, and frequently criticizes Black Lives Matter along with those who speak out against police brutality.
Well, like many other things in the world, Tomi will most likely hate this website. Nevertheless, Twitter seems to like it: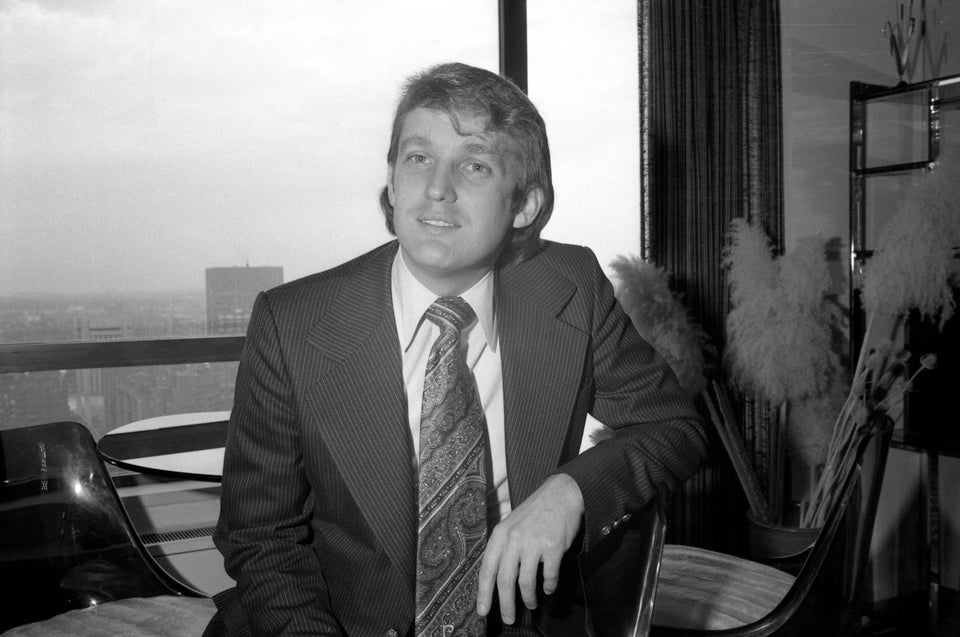 Donald Trump Over The Years