This BMOC -- Big Member On Campus -- is causing a flurry of controversy.
The frosty phallus was erected in a field this week outside a residence hall after a snowfall, apparently leaving the hall director cold. Hall directors are paid non-students who carry some authority.
The Review noted that the complaint carries a specific definition -- "incidents that make people feel targeted because of their social identity group membership," according to the Student Life Website. "University Housing takes bias incidents very seriously and is committed to supporting the targeted individual or group."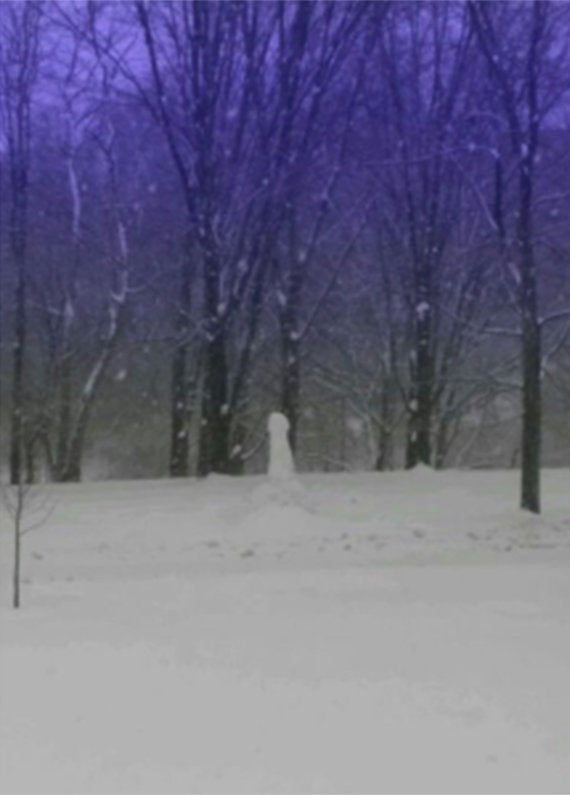 Maybe the university ought to investigate snowballs, too. The author of the Review article, junior and residential advisor Erin Dunne, cracked that the report was perhaps triggered because "no efforts had been made to create a snow vagina."
A school spokesman told The Huffington Post: "The report of this snow sculpture has been documented and, as for any report, the next step would be for the bias response team to determine an appropriate follow up. In this case there is no indication that any students have been affected so no follow up is required."
In the meantime, at least one other outlet was having fun with the political correctness gone wild.
The College Fix also presented a quick solution: "Did anyone – anyone – consider just walking over and toppling the frigid phallus if it was so damn offensive?"
This story was updated with a comment from the school.
Popular in the Community