UPDATE: Oct. 27 ― The man responsible for smashing Donald Trump's star on the Hollywood Walk of Fame was arrested Thursday for felony vandalism, the Los Angeles Police Department confirmed to The Huffington Post. The LAPD has not officially released the name of the man, but he told Deadline his name is Jamie Otis.
"When people are unhappy with one of our honorees, we would hope that they would project their anger in more positive ways than to vandalize a California State landmark," Gubler said. "People can make a difference by voting and not destroying public property."
Gubler added that the Chamber is "working with the police in regards to this felony and intends to prosecute to the full extent of the law," which they would do for any star.
As seen in the image below, and in this video shared by Deadline, Otis wasn't quite successful in removing the star, but he did manage to do some serious damage.
Trump's star was dedicated in 2007 for his work on "The Apprentice." "Apprentice" executive producer Mark Burnett, Larry King and Jay Leno spoke at the ceremony.
According to Deadline, the vandalism took place around 5:45 a.m., when almost no one was around to stop it. But of course, this isn't the first time someone's defaced the real estate-mogul-turned-politican's star since he first announced he was running for president last year.
Before You Go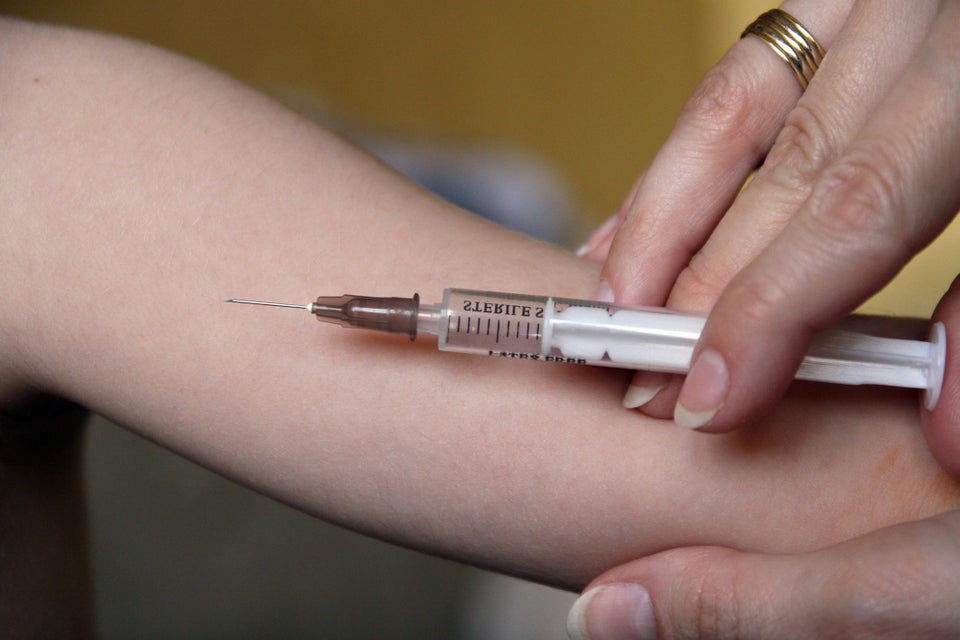 The Many Conspiracies Peddled By Donald Trump
Popular in the Community