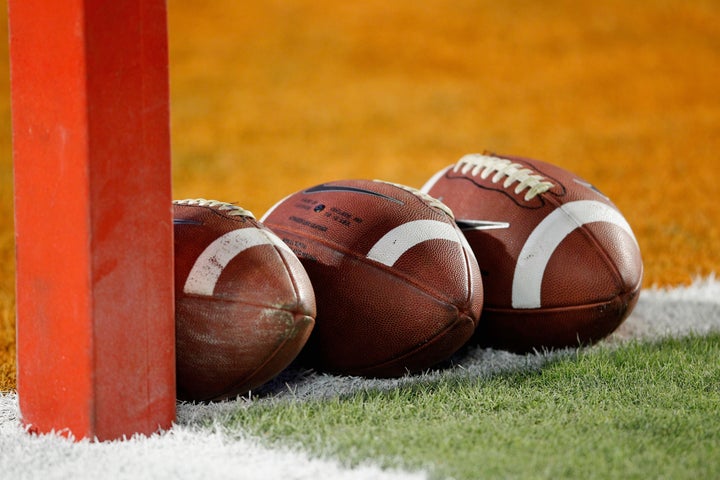 Referencing an increased interest in flag football and a growing unease over on-field head injuries, a Massachusetts recreation department announced last week that it will bar tackling from its first through eighth-grade football leagues beginning in the summer of 2016.
"Over the past few years, the rise in injuries and deaths among young people playing contact football, both in game situations and during regular practices, demonstrates a need for us to reevaluate the programs we offer to our youngest residents," Lathan wrote in a statement.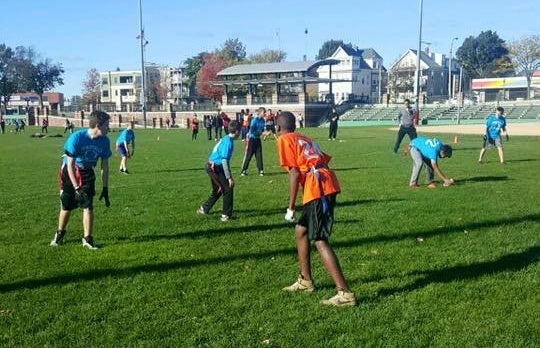 The program's decision to take tackling out of the game until high school is in line with what many concussion experts have suggested. Robert Cantu, a prominent neurosurgeon and senior medical adviser to the NFL, has warned for years that contact football should not be played until athletes hit 15.
However, just how dangerous it is to play tackle football at a young age remains a matter of some debate, as the major brain disease associated with football, chronic traumatic encephalopathy (CTE), can as of now only be diagnosed in the dead, making it difficult to gauge the dangers at one age versus another. 
But there are worrying signs cropping up. Robert Stern, a leading expert in neurology who often works with Cantu, has found that former NFLers who began playing football before the age of 12 "faced a higher risk of altered brain development" than those who picked up the sport at a later age. And there are growing concerns among researchers that repetitive head trauma over a football player's career could be the root cause of CTE, rather than a handful of documentable concussions, which would mean that a longer playing career would inherently increase the risk of brain injury.
Just this week, those fears were further validated when a deceased former college football player who picked up the game at only 6 years old was diagnosed with CTE. The man died at just 25 years of age. 
Given what we now know about the risks athletes take whenever they step onto the football field, it's easy to understand how Somerville Recreation came to its decision.
"Interest and participation in Flag Football is increasing both in Somerville and nationwide, and we are excited to be able to offer the program here in Somerville that will teach youth the necessary skills if they do choose to participate in contact football at an older age," Lathan continued.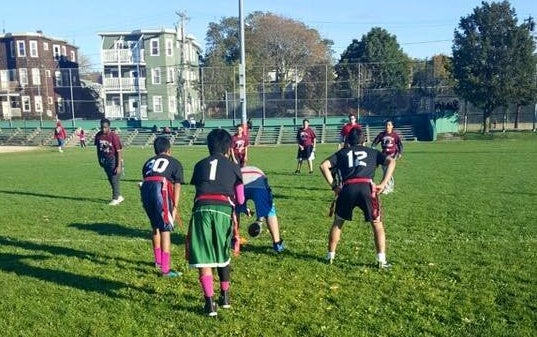 "Somerville Recreation has a history of providing programs and opportunities for youth of all ages and interest levels, but we also have a commitment to keep our children safe while they have fun," Lathan wrote.
Let's hope that more youth programs follow suit.
PHOTO GALLERY
Amazing Sports Photos
REAL LIFE. REAL NEWS. REAL VOICES.
Help us tell more of the stories that matter from voices that too often remain unheard.