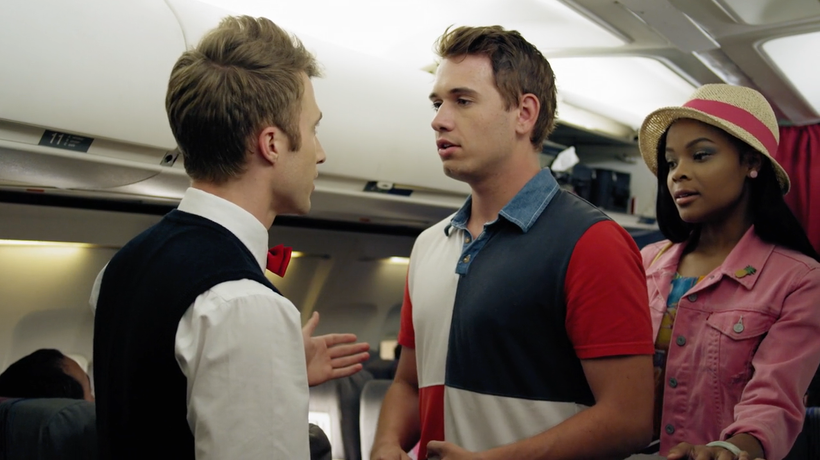 The Best Picture Oscar memorably bestowed on "Moonlight" this year raised hopes in the entertainment industry — especially among independent filmmakers — that gay-themed content might reach wider audiences in the future. What is unlikely to change anytime soon is the difficulty of financing such movies.
Carlos Pedraza, the writer and producer of the new film "Something Like Summer," can attest to that as well as anyone. Painfully familiar with the fundraising challenge from two previous projects, he decided to tap into a less traditional source: the movie's future audience. Luckily, there already was a significant fan base of the book on which the film is based. Written by Jay Bell, it has garnered almost 500 reviews on Amazon, most of them overwhelmingly positive.
As a result, Pedraza estimates that between 20 and 30 percent of the film's budget came from crowdfunding on Kickstarter and Ingiegogo, which in turn helped bring in traditional investors. "The fans who contributed $100 or more will see photos of themselves and their true love in the final credits," he said.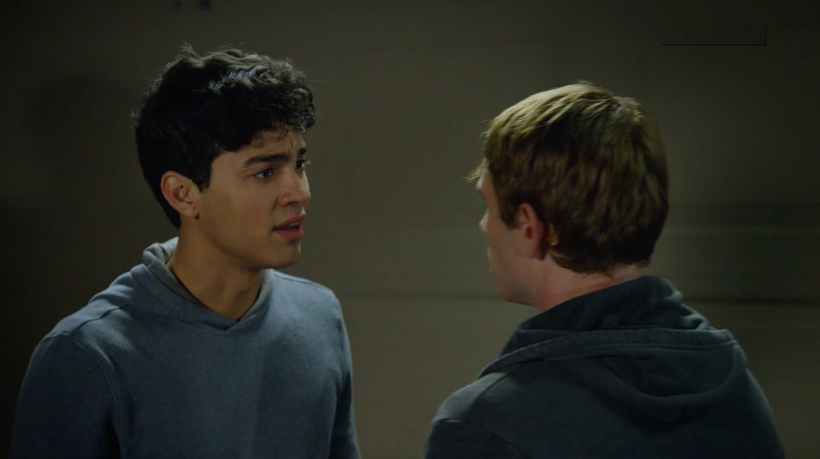 Some of those fans have already seen "Something Like Summer" on the festival circuit — in Philadelphia, Miami, San Diego and Kansas City, as well in Australia, India and Brazil. Pedraza was particularly pleased with the very first screening, at the Mardi Gras Film Festival in Sydney back in February, which generated early interest in the movie and helped secure invitations to later festivals.
Another milestone comes this weekend at OutFest in Los Angeles, which is "a very big deal" and will expose the movie to influential industry insiders and watchers, Pedraza said. He, along with Bell, director David Berry and the main cast, will be on hand at the July 15 screening.
The story in "Something Like Summer" spans more than a decade and centers on the only openly gay student in his high school, Benjamin Bentley. As he plunges in his first relationship, with classmate Tim Wyman, Ben has to keep it secret, because Tim refuses to come to terms with his sexuality — and that cuts it short after only a year. When Tim finally comes out and realizes that Ben is the love of his life, he works hard for a second chance. His main challenge is Ben's new relationship, with flight attendant Jace Holden.
Having three very different characters in this triangle has helped both the book's readers and the film's viewers to identify with or relate to at least one of these young men, Pedraza said. Adapting a popular novel with some very devoted readers is a double-edged sword, he added. It's nice to start a project with an established fan base, but "the wrong moves" in the screen version "can really turn on you," he said. The book was the first in what has since become a series featuring these same characters.
Playing Ben was Grant Davis' first major part, following some acting as a child, which got him on a "Dr. Phil" episode titled "Is My Child a Star?" He was about to give up on his dream when he was cast in "Something Like Summer" at age 18 two years ago. The role also provided an opportunity to display his singing talent, as audiences will discover early on in the film.
Davi Santos, who plays Tim, comes to "Something Like Summer" with an established fan base of his own, having played the Gold Ranger in the popular Nickelodeon series "The Power Rangers." His other credits include TV guest-spots on such shows as "Mystery Girls" and "Switched at Birth." He has another film opening next month, "Polaroid," from the producers of "The Ring" and "The Grudge." Santos is also a partner in the production company Densely Hollow Films, which recently completed its first feature film, "Adrift."
Ben Baur, who plays Jace, is perhaps best known for his leading roles in the web series "Hunting Season" and "Adulting." His TV appearances include "General Hospital," "These People" and "Happily Divorced."
Ajiona Alexus, who plays Ben's best friend Allison in "Something Like Summer," can be seen in the new Netflix series "13 Reasons Why." She guest-starred on the last season of "Empire" and has also appeared on "Code Black," "Bad Girl" and "Grey's Anatomy."
Even though the budget of "Something Like Summer" was bigger than those of Pedraza's earlier projects, it was still tight, and the film had to be shot at 29 locations in just 19 days, he said. That's how he knows that the Oscar for "Moonlight" won't make it any easier to finance such movies.
On the positive side, "LGBT film festivals are becoming more diverse in terms of subjects, the quality is improving, and more young people are attending," Pedraza said. The attention so far has helped provoke interest in "Something Like Summer" among distributors, and he hopes that audiences who haven't seen the film at a festival will soon be able to do so in theaters or on streaming platforms, or both.
Calling all HuffPost superfans!
Sign up for membership to become a founding member and help shape HuffPost's next chapter
This post was published on the now-closed HuffPost Contributor platform. Contributors control their own work and posted freely to our site. If you need to flag this entry as abusive,
send us an email
.