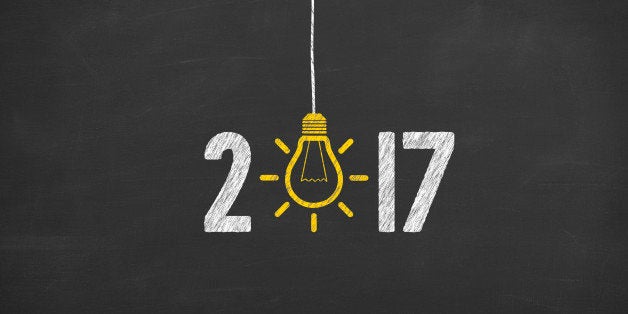 Nothing like something new!
New shoes. New jacket. New car. And that new car smell! New home. New dog. New baby.
The iPhone 7 plus plus plus! New boxing gloves. Gym membership. Magazine subscription. Snapchat account. Website. Marketing. Branding. Platform. Product. Offering. Goals. Outlook. Habits. Perspective. Momentum. LinkedIn profile. New restaurant in town.
The DOL Fiduciary Ruling. A brandy new U.S. President introducing newfangled people and ideas to the political landscape that may pretty much change things forever.
And then there's the Jet's new quarterback but that's a different story for a different day.
New job! New client! (And that new client smell.)
There's something exciting about something new. Especially after a tough year. Or tough couple of years. With us facing another New Year, it's time to bring in the new! And bring out the old.
If you're into that sort of thing.
Here are 4 approaches you can take right now to offer in the new.
A New Marketplace
Do you have a target market? If so, great! It may be time to focus on another marketplace. If you don't have one, this may be the time to discover, establish, or create a new pond to fish in. Who do you serve best and therefore wish to serve most? Or who should you serve best and therefore serve most? Be specific! What industry, profession, marketplace, niche, dynamic, demographic, and geography needs your services? Wouldn't it be exciting to find out? When you do, meet the right people in that market. Go to their meetings. Learn about their successes and challenges. Become an expert in their field.

A New Business Group
Chambers, networking groups, professional associations, regional groups, industry meetings, and service clubs. You may be active in a group already (or not!) but it's a great time to get involved with some new challenges while meeting a new cast of characters. Mixers, clubs, groups, organizations, chapters, cells, gatherings, communities, sessions, meet ups, there are plenty of them out there! Think of the new people you will meet, the new experiences you will have, and the new opportunities that will present themselves. Hey, why not start your own?
A New Aspect to Your Work
A new product. Service. Online platform. Book. Manual. Program. Initiative. Process. Employee. Partner. Funding. Revenue stream. If you were to wave a magic wand over your business or job, what would you change if you could? What would make the fastest positive impact in your world? Is there something in place that doesn't work but it's there anyway? Maybe it's time to throw out the bath water and start a new business or land that new job.
A New Activity
I know it's cliché, but join a gym. Or yacht club. Bowling league. Chess team. Book club. Runners group. Cycling club. Or maybe it is a gym but one that offers group classes that you have to lock in and pay for quarterly (or annually) so you can't back out. Becoming active in a group that forces you to do something is healthy, fun, builds confidence, establishes friendships, and helps to create energy when it comes time to focus on the work stuff. Find your thing! Just don't quit after a month like everyone else does. Stick with it. Create new habits. It could change your life.
I'm taking all of these approaches myself. And progress continues.
What will be your something new?
Calling all HuffPost superfans!
Sign up for membership to become a founding member and help shape HuffPost's next chapter